Articles
"It Is Fun Spoiling Other People's Party" – Sam Curran's Naughty Answer Made CSK Fans Go ROFL
After getting eliminated from the season, Team Chennai Super Kings caused real trouble to a number of other teams in entering the playoffs. The yellow team's thin chance of making it to the playoffs got shattered after Rajasthan Royals beat Mumbai Indians on the same day they defeated Royal Challengers Bangalore. However, their win on that day made it difficult for RCB to enter the playoffs. Today, they have to win against Delhi Capitals to avoid getting eliminated as Kolkata Knight Riders and Sunrisers Hyderabad are looking for all possible ways to sneak in into the top four.
[wp_ad_camp_1]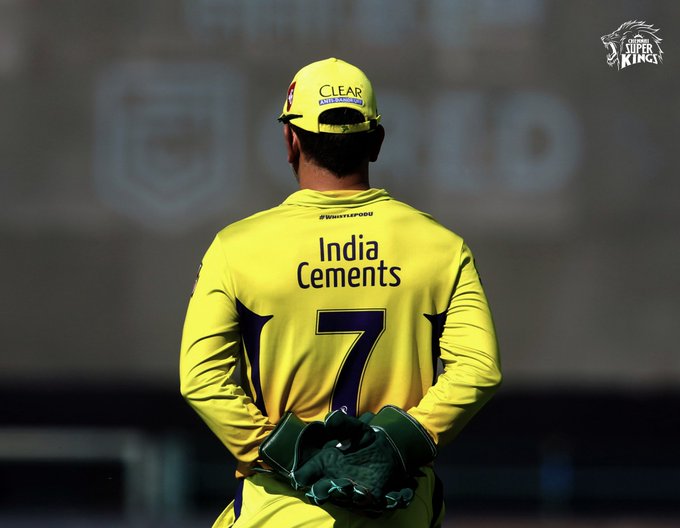 Even if they lose, they must avoid getting beaten by Delhi Capitals with a margin of 22 runs or more. If Royal Challengers Bangalore lose today's match against Delhi Capitals with a margin of 22 runs or more and Sunrisers Hyderabad wins their match against Mumbai Indians tomorrow, the top four will be Mumbai, Delhi, Hyderabad and Kolkata. In their next match, Chennai Super Kings defeated Kolkata Knight riders with the help of a cameo displayed by Ravindra Jadeja. His three sixes during the final overs of the match made Kolkata to struggle to get into the playoffs. Even after getting 14 points, they have to wait for the results of RCB vs DC and SRH vs MI.
Chennai Super Kings also shattered the dreams of Kings 11 Punjab yesterday. Their 9 wicket win against Punjab who made a massive come back in the league stages made them officially get out of the tournament. Chennai, after getting eliminated, pulled the legs of RCB, KKR and KX1P. Fans of the yellow army are feeling extremely happy as their team finished the tournament with a positive note. Dhoni's confirmation about his existence in the team for the upcoming season, made them even more happier.
[wp_ad_camp_1]
Now, a video of an interview gave by Sam Curran prior his team's match against Punjab, is doing rounds in the social media platforms. In the video he could be seen saying that spoiling the party of other team's is fun. The 22 year old all rounder who is fondly called as "Chutti Kuzhanthai" by the fans of the team, tickled the laughing bones of them with his body language and attitude while saying it.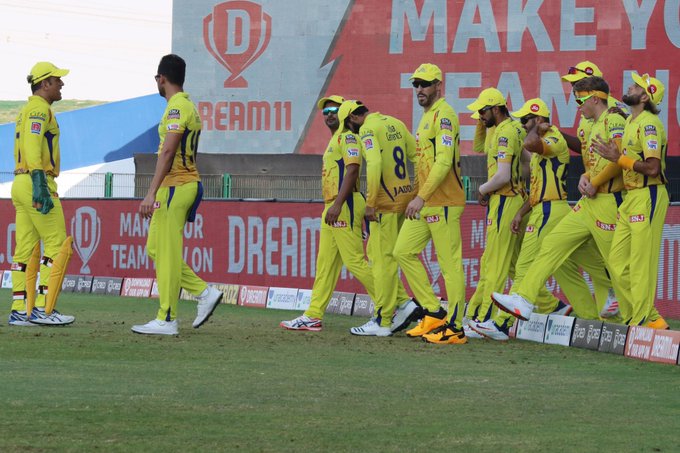 "We will definitely spoil other team's party like the other day where we beat Kolkata Knight riders, who would probably be struggling for the playoffs now. Now if we beat Kings 11 Punjab, they will be out as well, it all good fun." says Sam Curran. When the interviewer said that he is being naughty by spoiling other people's party, Sam immediately replies saying "They spoiled our parties earlier by beating us, So let's start beat them today" with a cheeky smile in his face.
Watch the video here :
savage sam😂😂😂 pic.twitter.com/Ro4UYGftRz

— Sadhvika🧚🏻‍♀️ (@sadist_paapa) November 1, 2020
Check out some of the reactions from CSK fans for this attitude of Sam :
சுட்டி சாத்தான் 😂😂😂 https://t.co/Pe2zMo1CJZ

— TonyStark™ Fanboy🕺 (@tonymeme_93) November 2, 2020
சேடிஸ்ட்டு டேய்😂 https://t.co/KxWis86JYB

— Nemophilist (@kelviyalan) November 2, 2020
He's not a chitti kuzhandhai.. bt a vesha kuzhandhai 😂🥰 https://t.co/nk64qfBx7i

— Shawarma (@avbaish) November 2, 2020
[wp_ad_camp_1]
வெஷம் வெஷம் https://t.co/POsLj67M4w

— கேபிள் ராஜா (@___arul) November 2, 2020
எங்கள இழுத்து வீதில தள்ளிட்டு உங்களுக்கு என்னடா வீட்டுக்குள்ள கொண்டாட்டம்.. 😅😅😅 https://t.co/M2tQaZ5Zpb

— gokulraj (@gokulrajm) November 2, 2020
இது சுட்டிக்குழந்தை இல்லடா பேய் குழந்தை 😂😂 https://t.co/LxDR25cJOF

— JunioR (@KediOffl) November 2, 2020
Csk shouldn't leave this baby😂😍… Biggest happiness & Biggest Energy @ChennaiIPL https://t.co/NZkaCgVMvk

— ℳsd Kutty (@its_MsdKutty) November 1, 2020
வன்ம குழந்தை 😠😠😆😆😆🔥🔥 https://t.co/8L7C9WNIB1

— Surya (@lenin_surya7) November 2, 2020
டேய் வன்ம குழந்தை 😂😂😂 https://t.co/LV6VAlqaMa

— குழந்தை Talks (@maanniiiiiii) November 1, 2020
Comment your views on this statement of Sam and the reactions it is receiving !!