"Is That KGF Better Than Our Jigarthanda & Soodhu Kavvum? " – Top Tamil Celebrity Questioned
Written by Dhiwaharan Published on Apr 20, 2022 | 16:43 PM IST | 57
Follow Us
Comments: 0
Producer cum Director C.V Kumar who is known for producing some of the quality films for Tamil cinema and became one of the main reasons for the new wave of Kollywood that transpired around 2014-17, uploaded a tweet on Tuesday comparing KGF with the films that created revolution in Tamil cinema. The producer concluded his tweet by saying that Tamil cinema is better and KGF is a good entertainer but not on par with Tamil classics.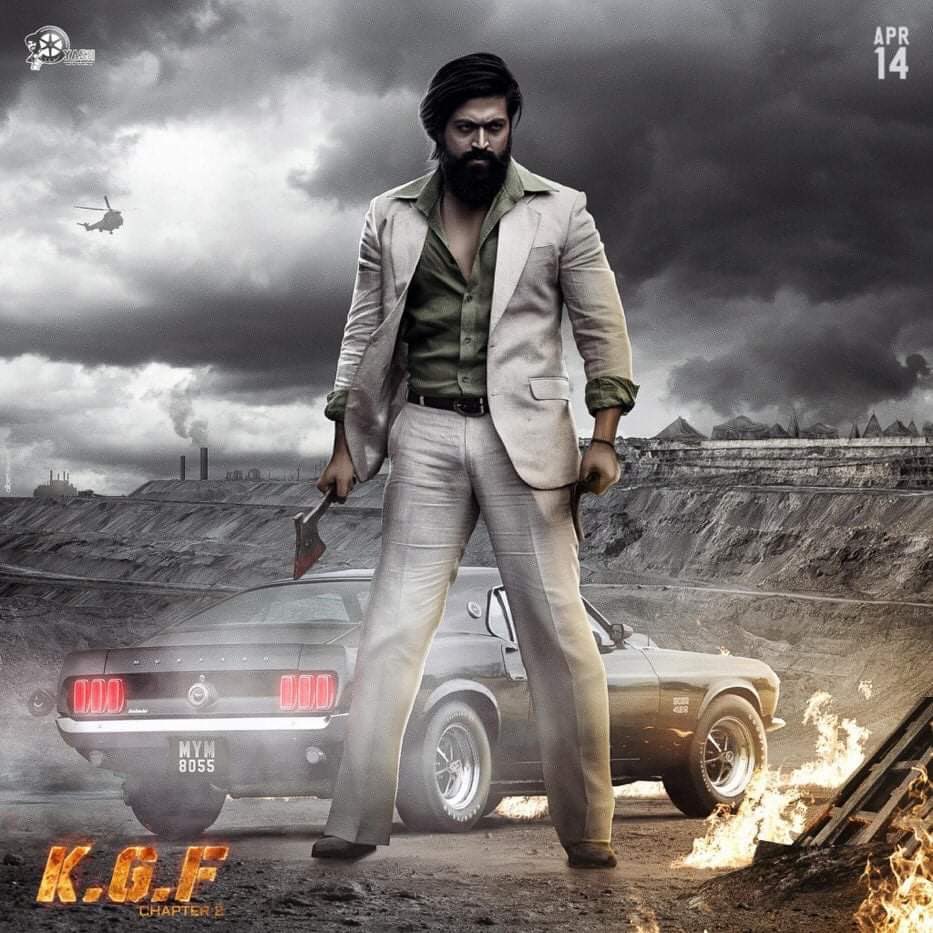 "KGF 2" which got released on 14th of April, is doing wonders at the box office of not only in Kannada and Hindi but also in Tamil regions. The film which revolves around Rocky bhai played by Yash achieving the promise he made to his mother in his childhood, contains high octane action, romance, sentiment etc. The film has collected Rs. 546 crore world wide so far and is expected to shatter all the other box office records of previously released Indian films including Bahubali.
Entire Tamil film industry including many prominent celebrities expressed their awe over the film's grand visuals and intriguing screenplay. The Gangster flick which includes a perfect mix of action and mother sentiment, impressing the audience of all the centres and is replacing Vijay's "Beast" in many theatres in Tamil Nadu.
Now, producer C.V Kumar who is known for making films such as "Pizza", " Soodhu Kavvum", uploaded a tweet on Tuesday, expressing his opinion how films that were released in Tamil cinema are better than the Kannada film which is about Gold.
"If this mass masala film about Kolar Gold Fileds is better than "Mullum Malarum", "Kalyana Parisu", "Kaadhalikka Neramillai", " Aadukalam", "Soodhu Kavvum", "Mundasupatti", " Sadhuranga Vettai", "Jigarthanda", "Indru Netru Naalai", "Madras", "Kaadhalum Kadanthu Pogum", "Theeran", "Irudhi Chuttru", "Vadachennai", "Ratchasan", "Asuran", "Pariyerum Perumal", "Kaithi", "Sarpatta", "Jai bhim", "Tana Kaaran" Tamil cinema is better. Please leave me" CV Kumar said through his tweet.
"Note : it's a gud entertainer but not at par to the level of our master crafters is my feel 🙏" he further added.
Check out his tweet below :
பரம்பரை , ஜெய்பீம் , டாணாக்காரன் இதெல்லாத்தையும் விட இந்த mass masala கோலார் தங்க வயல் தான் best of best ணா தமிழ் சினிமா நல்லாவே இருக்குப்பா . தயவு செய்து விட்ருங்கப்பா 🙏🙏🙏🙏

Note : it's a gud entertainer but not at par to the level of our master crafters is my feel 🙏(2/2)

— C V Kumar (@icvkumar) April 19, 2022
Here's some of the reactions his tweet garnered :
Sir neega சொல்ரது எல்லாம் OK.. ஆனா பெரிய hero படங்கள் எல்லாமே ஏமாற்றத்த மட்டும் தான் தருது.. சம்பளம் மட்டும் தான் total budget la அதிகமா இருக்கு.. படத்தோட செலவு ரொம்பவே கம்மி.. படத்த பாத்தாலே தெரிது தரம் கம்மியா தெரிது.. பெரிய hero படத்துல எங்க கதை இருக்கு.. நீங்க சொல்லுங்க

— dhanush lakshmanan (@Srilakshmanan6) April 20, 2022
Yaarumae above sonna movie lists la kurai sollalai… KGF is not just mass masala. Its an unique way of story telling and amma pillai paasathai base panni… Ppl chumma laa kondada mattanga sir

— Karthik (@cartic07) April 20, 2022
மனசுல உள்ள பாரமே கொரஞ்சுறுச்சு ❤️ நெத்தியடி! 💯

— harun rasheed (@harunrasheed93) April 19, 2022
இப்ப யாரு சொன்னாங்க , இவைகள் எல்லாவற்றையும் விட கேஜிஎஃப் பெஸ்ட் னு ,, இப்ப வந்த பீஸ்ட் டை விட னு தானே சொன்னாங்க ,, இவைகள் அத்தனையும் பாகுபலி , மகதீரா க்கு இணை யா ?? கேஜிஎஃப் அவ்வளவு ஒர்த்தான படம் கிடையாது சார் , இங்க இந்த ட்வீட் தான் இப்ப அதை தலையில் வைத்து தாங்குவது போல உள்ளது

— 🌹🌹 அன்சாரி மஸ்தான் 🌹🌹 (@ansari_masthan) April 19, 2022
படம் பார்க்கும் இளைஞர்களுக்கு ஹீரோ இடத்தில் தன்னை பொருத்தி பார்க்கும் அனுபவத்தை kgf கொடுக்கிறது அதுதான் இந்த பிரமாண்ட வெற்றிக்கு காரணம். நீங்கள் சொன்ன படங்கள் நல்ல படங்கள்தான் ஆனா தற்போது வந்த பெரிய நடிகர்கள் படங்களை பற்றியும் பேசுங்கள்

— நான் யார் (@NanYaar7) April 20, 2022
Big actors movies salary 50,100 cr nu vaangitu mairu maadri padam kudukranganu ketta sammanthame illama uruttringale sirrr…entha ooru uruttu ithu..!!

— Shakill Shelby (@ShelbyAhamed) April 20, 2022
Movie la Rocky bhai ku thara build up vida Inga social media la thara build up thanga mudiyala 😒 what you said is 100%

— Monisha Uday (@MonishaUday) April 19, 2022