Irfan, Youtuber Double Meaning Comment To His Wife Garnered Wide Attention!!
Follow Us
Comments: 0
Irfan the latest sensation revolves around a renowned YouTuber named Irfan. A video clip featuring him engaged in a conversation with his wife has taken the internet by storm. What sets this video apart is the unexpected twist of double entendre that unfolds, leaving viewers in awe and generating shockwaves among couples.
Also read: Chennai Shocker : Building Collapsed In Pallavaram
The video captures a casual interaction between Irfan and his wife. In the midst of their conversation, Irfan's wife utters the seemingly innocent phrase, "go down." What follows is a clever response from Irfan that takes on a whole new meaning. He promptly replies, "not now," thereby injecting a subtle innuendo into the conversation.
As the video spread like wildfire across social media platforms, its intriguing nature drew immense attention and sparked countless discussions. Couples, in particular, found themselves captivated by the clever wordplay between Irfan and his wife. The dual meaning embedded in their exchange struck a chord with many, eliciting a mixture of amusement and surprise.
Also read: Singer karthik Faced Wrath Of Public After Thaman Uploaded His Photo!!
The video's viral status propelled Irfan into the spotlight, as viewers flocked to his YouTube channel to explore his other content. His comedic timing and ability to effortlessly play with words resonated with audiences, boosting his subscriber count and catapulting him into the realm of internet stardom.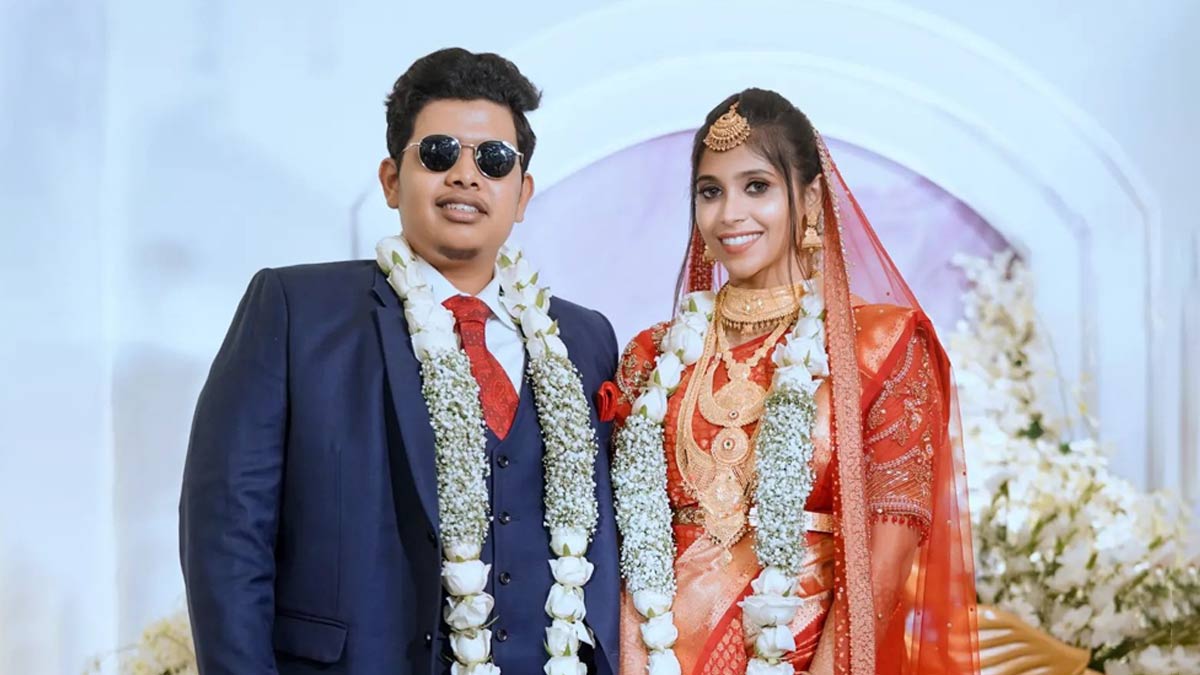 However, the video also garnered some criticism from those who deemed it inappropriate or offensive. Some argued that the subtle innuendo perpetuated a culture of objectifying women or promoting vulgar humor. This led to heated debates about the boundaries of comedy and the responsibility of content creators.
Amid the fervor surrounding the video, Irfan's fans rushed to his defense, applauding his comedic talent and arguing that the video was intended purely for entertainment purposes. They highlighted the importance of separating humor from offensive intent and suggested that everyone should take it in the lighthearted spirit it was intended.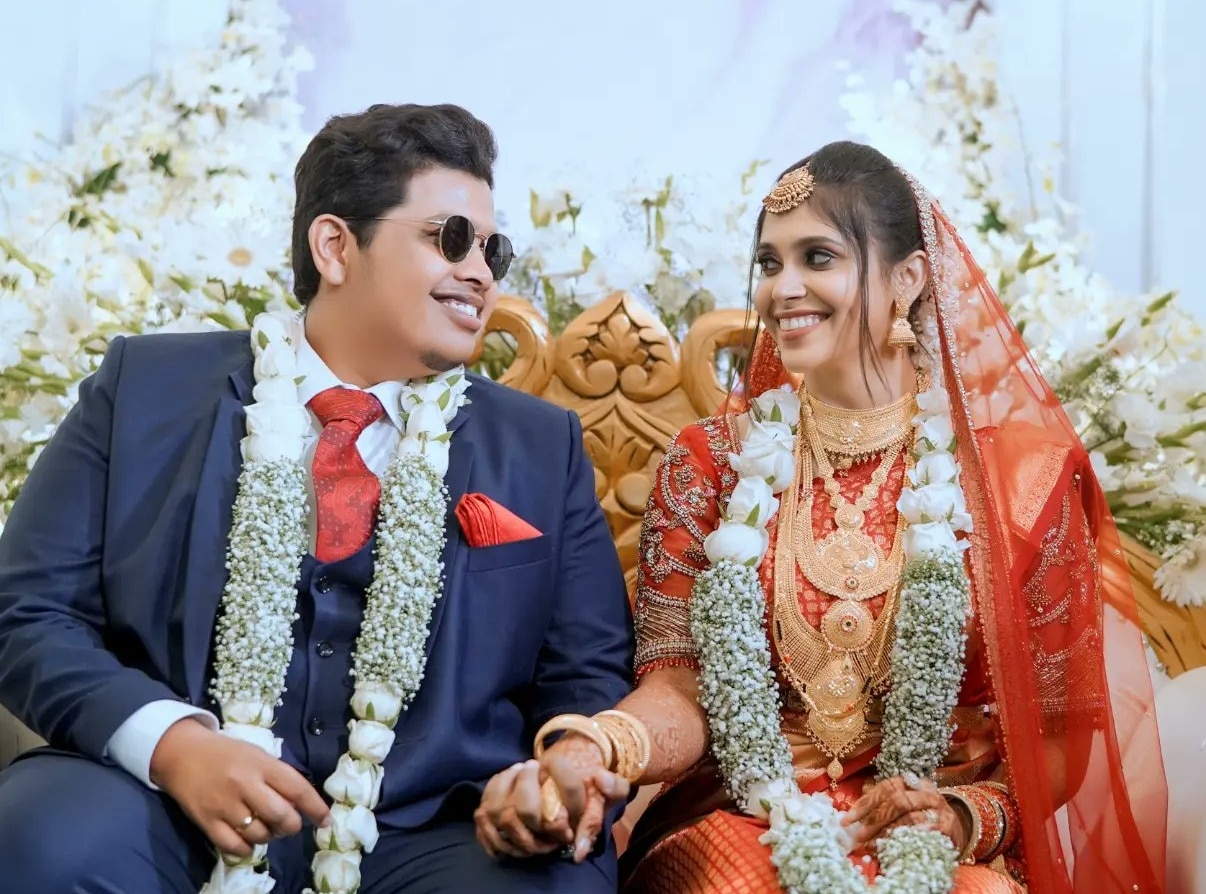 Also read: Arjun's Daughter To Get Married To This Actor??
As the video continued to circulate and elicit varied reactions, it served as a reminder of the influence and power that viral content holds in shaping conversations and perceptions. Ultimately, it brought the issue of double entendre and its implications to the forefront, prompting society to reflect on the boundaries of humor and the impact it has on relationships, both online and offline.
Irfan, a renowned YouTuber who gained fame by posting food reviews in Tamil, has garnered a massive following on his channel "Irfan's View," which currently boasts 3.64 million subscribers. Recently, he tied the knot and received an invitation to a tea party at the Raj Bhavan from Governor R N Ravi. Irfan's channel primarily focuses on food reviews and vlogs, which have resonated well with his audience. However, since his content is primarily in Tamil, those who don't understand the language might not be familiar with him.
Born in Chennai, Tamil Nadu, India, Mohamed Irfan completed his secondary education at the Local High School in Chennai. He pursued a Bachelor of Commerce (B.Com) for his higher education. He holds Indian nationality and comes from a humble background. His father works as an auto mechanic, while his mother is a homemaker. Additionally, Irfan has a sister named Ashifa Azar.
எனக்கும் இஷ்க்கு இஷ்க்கு என்றுதான் கேட்டது 😂😂🤣😂 pic.twitter.com/hvqQEBAt6p

— 75% டீ – டோட்டலர் கீரி (@keeriofficial) June 26, 2023
Prior to his YouTube career, Irfan worked at an information-based BPO (Business Process Outsourcing) company. However, his passion for creating videos led him to venture into YouTube. He started posting videos on his channel "Irfan's View." After remaining single for a year, he finally got married on May 14. Irfan took charge of preparing the wedding magazine and shared videos and photos from the ceremony on his channel. These wedding photos have since gone viral, amassing thousands of likes and comments.
In his excitement for the wedding, Irfan visited Kamal Hassan, a legendary actor in the Tamil film industry, to invite him personally and seek his blessings. This gesture added a touch of celebrity connection to Irfan's special day, further exciting his fans and followers.
Through his engaging food reviews, vlogs, and wedding updates, Irfan has successfully built a strong online presence and a dedicated fanbase. While his content predominantly caters to Tamil-speaking viewers, his popularity continues to soar, with his wedding photos becoming a recent sensation on the internet.