Irfan Making Fun Of His Wife's "Har*m" Trends In Internet !!
Written by Dhiwaharan Published on May 19, 2023 | 12:36 PM IST | 261
Follow Us
Comments: 0
Irfan of "Youtube" fame made fun of his wife's "Har*m" and the video is going viral in social media platforms. In the video, Irfan says that the Gold ring he was wearing is considered as "sin" in his religion and showed his wife's earring, questioning how come it is not being considered as the same.
Irfan, a popular food critic and YouTube personality, has announced his marriage and his pre-wedding Kaldi function recently. The event has attracted various people from the small screen, silver screen, and YouTube celebrities, who have joined and celebrated the occasion. Many fans are sharing the photos posted on social media, and Irfan himself is also sharing them.
Finally Got Hitched!!
With Mrs. Irfan❤️,Revealing you all, Love of My life😍
Married to the one for whom my heart will beat till end of my life❤️,
Need all your prayers and blessings for my next phase of life!!!
Will soon upload my wedding video guys!!!#irfansview #wedding… pic.twitter.com/GfpQIPibVU

— Irfan's view (@md_irfan10) May 14, 2023
also read : CSK Fan Girl Sanjana Tiwari Rocks Internet With Her Stadium Pictures !!
Social networking sites have become an integral part of people's lives, and Irfan's popularity has grown due to his reviews of different foods from various countries and places. Even though his photos are constantly being edited by netizens on social media, he does not mind it and is happy that many people are enjoying his content.
Irfan was born in 1993 and is currently 29 years old. His father is an auto mechanic, and his mother's name is Rekha. He also has a sister named Ashiba Azhar. Irfan completed his schooling in America before returning to Chennai to complete his B.Com degree. Last year, he got engaged to J. Sasikala Bhanu, but they later parted ways, and he announced his marriage a few days ago.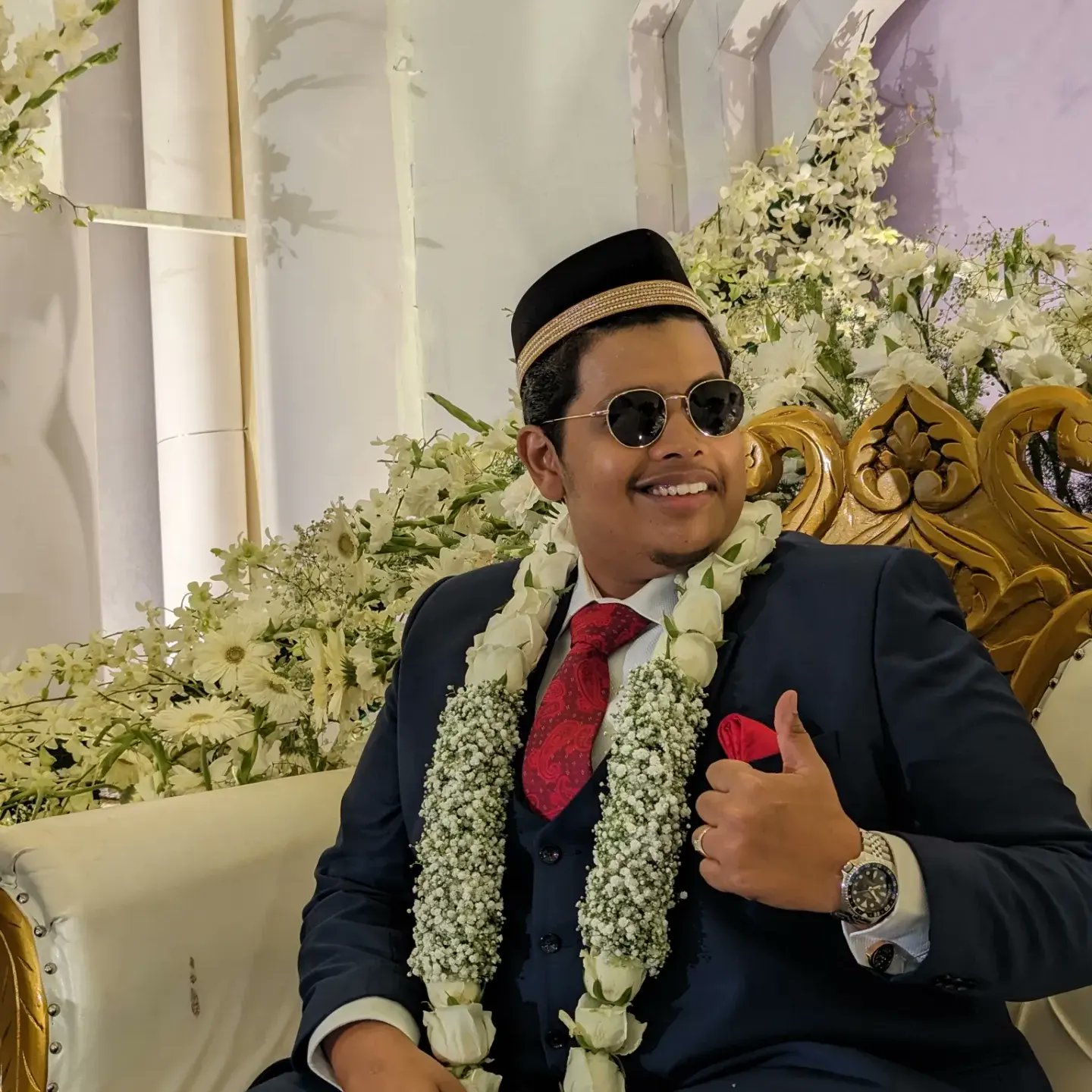 When Irfan's wedding invitation was printed, he gave it to actor Kamal Haasan and shared the video and photos on social media to express his happiness. The response from his fans and well-wishers has been overwhelming, with many congratulating him and pouring in their wishes.
also read : Raiza Wilson's Recent Post Shocked Her Followers !!
In a video which is trending, Irfan says, "I'm wearing a gold which was presented by my friend and they say it is "har*m".  See her earring, there's a peacock. How come it is not a har*m?"
Watch the video below :
னோவ்..! நம்ம புள்ளனா இது 😂 pic.twitter.com/kv1cTXngLZ

— 75% டீ – டோட்டலர் கீரி (@keeriofficial) May 18, 2023
Check out some of the reactions below :
Irfan is always cool, casual and not too serious!

Like tat 👍 https://t.co/rBBW0XjXEa

— Box Office Square (@boxofficesquare) May 19, 2023
Nalla muslims ipadi pesama irukurathu nalathan pacha sangis adittu irunthanunga.. 😂 power to you irfan https://t.co/pymWzG0Bsz

— S.I.V.A (@elatedsiva) May 19, 2023
Avan innum sinna pullayave vilanduturukan vibareetham ennana kelvi kerkapadum naalny ipudilam joke panna nenave varathanrathu than @Irfansview1 https://t.co/TndwPkN2JP

— NeduMaran RaJanGam🇱🇰 (@Haseekhan_offl) May 19, 2023
எதோ… Mrs. இர்ஃபான் nu சொன்னதுku.. Raid vittanuga… 😂
Inga sambavam panitu irukaan ivan https://t.co/vrijIWh1zW

— ETHAN பிரியன் ☮️ (@Lakshan_076) May 19, 2023
The Kaldi function photos, in which many celebrities participated, are currently garnering likes and comments. Celebrities like actor Gavin, actors Arun and Arvind, and many YouTube personalities participated and enjoyed the festivities. Many small screen celebrities have also congratulated Irfan on his wedding, and fans are eagerly waiting to see the bride.
also read : Deepika V Finally Made Her Future Husband Public !!
Being a lifestyle vlogger, Irfan is mainly concentrating on uploading food reviews in his channel. He has been visiting some of the famous and unknown hotels, restaurants to make reviews about it for his audience in a way of making things easier for them in choosing which hotel to visit. He has visited abroad countries and experimented with different kind of food items for the followers of his channel as well.