Chitlapakkam lake which was polluted with plastic and sewage will soon say good bye to the water crisis as the residents of the surrounding volunteered themselves to clean it. Water Resources Department permitted the volunteer organisation to desilt the lake which will bring an end to 40 years of struggle.
[wp_ad_camp_1]
The organisation also been conducting Sunday clean-ups at Chitlapakkam, mobilising residents of the locality. In what can be seen as a boost to these efforts by the residents-driven voluntary group, it has received the go-ahead from the Water Resources Department (WRD) of the Public Works Department (PWD) to drive initiatives to restore the waterbody.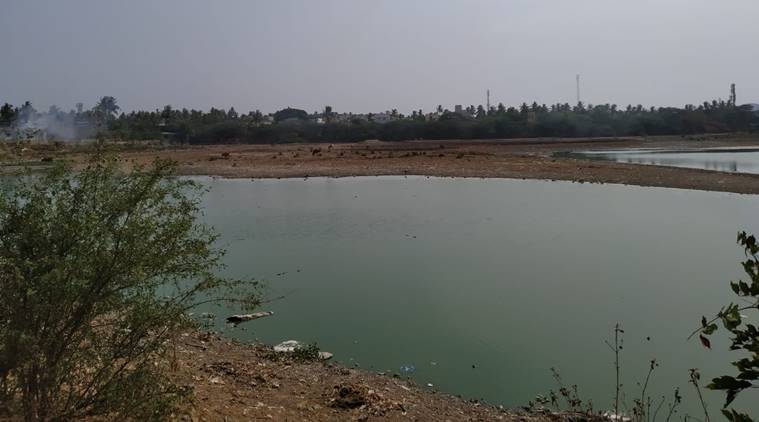 It has not rained in Chennai for almost 200 days and if the expected rainfall is taken into consideration, the city will face this water crisis for the next 3 months. IT companies at OMR consume at least 60% of water used regularly in the area, which is close to three crore litres of water per day.
Around 5000 techies of 12 companies have been given clear instructions to work from home. Speaking to Times of India, an employee said: "Last time IT companies asked employees to work from home was during a strike called by private tankers four years ago."
[wp_ad_camp_1]
At this situation, people of Chitlapakkam, Instead of blaming the government, started to work on their own to clean their lake. Udhayakumar, one of the volunteer while interacting with media said "The entire people who belongs of Chitlapakkam depending only on the lake. Only if Chitlapakkam lake gets its water, the pond in Chitlapakkam will get water. Through that the water will be deviated to Chembakkam which means 99% we depend only in this lake water".
'அரசுக்காக காத்திருந்தது போதும்… இனி நாமே தூர்வாருவோம்'. ஏரியை மீட்டெடுக்கக் களமிறங்கிய சிட்லப்பாக்கம் பகுதி மக்கள்!
#chitalpakkamrising #lakerestoration #civicmovement #watercrisis pic.twitter.com/bwF66aGlMj

— Sun News (@sunnewstamil) June 15, 2019
"Even after the floods in 2015,16 and 17 consecutively, the water level in our lake got completely dried during the summer seasons which made us aware of cleaning the lake by desilitting it. We couldn't get bore water even after drilling 500 feet which lead us to get water from neighbour towns. If this situation continues, the 60,000 people who lives in this town could not survive. So we decided to clean it by ourselves." says Balachander one of the Volunteer in the Sun News report. He also said that 60% of garbages has been removed.
[wp_ad_camp_1]
Chitlapakkam Rising formally launched the clean-up project on June 1 with the participation of residents, NGOs, municipal authorities and people in public life.