India ended a 10-year-wait for a Test win Down Under as Virat Kohli's visiting team outplayed Australia by 31 runs in the first of the ongoing four-match series in Adelaide.
[wp_ad_camp_1]
The Asian giants last won in Australia under Anil Kumble at Perth during their trip Down Under in 2007-08. They were blanked 4-0 under MS Dhoni in 2011-12 and suffered a 2-0 defeat during the 2014-15 tour despite Kohli scoring a truckload of runs.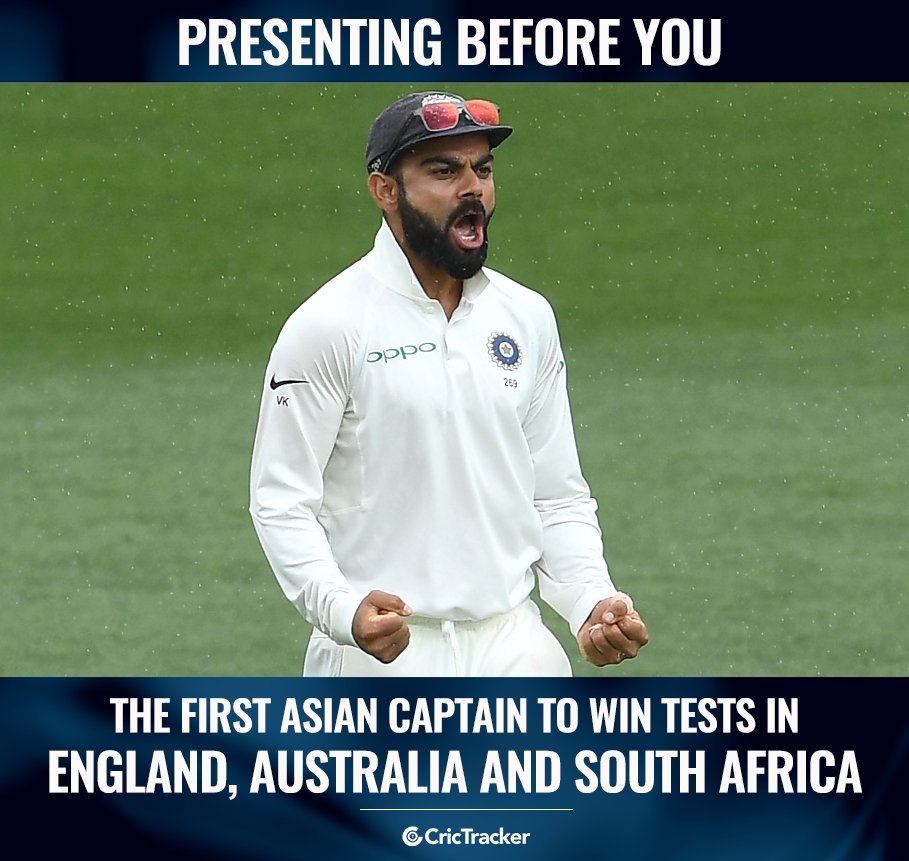 India had failed to seize crunch moments in the opening Tests during their two previous overseas tours of the year in South Africa and England but Kohli's men made sure they ended up third time lucky on Monday, defending a 323-run target successfully despite a heroic effort from Nathan Lyon who gave India a few nervous moments towards the end.
[wp_ad_camp_1]
With the win, India also went up 1-0 in a Test series for the first time in Australia, ending a 70-year long drought.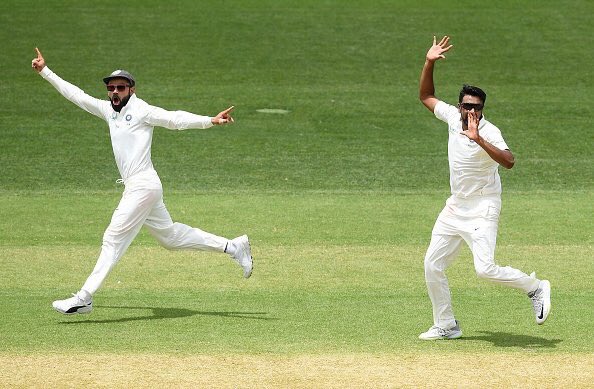 Kohli has also become the first Asian captain to win Tests in Australia, South Africa, and England. India had won the Johannesburg Test against the Proteas in January this year following which they defeated England in the fourth Test of a five-match series at Southampton later in August-September.
India have also become the first team to win a Test match in Australia, England and South Africa in the same calendar year.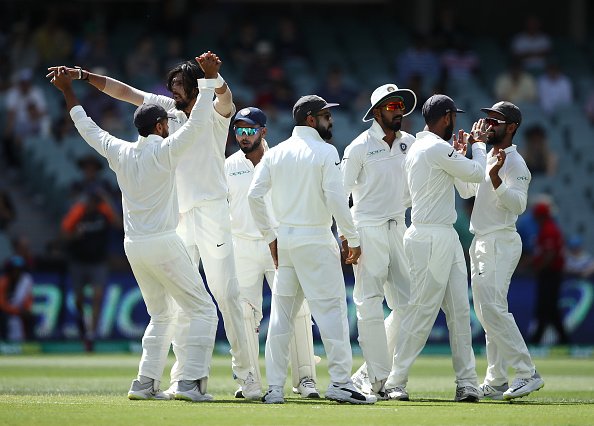 Australia, who resumed the final day of the riveting Test match at 104 for four, faced an uphill task as no team had successfully chased more than 315 at the Adelaide Oval. The India bowlers made life even more difficult for the hosts as they came out determined and patient, striking at regular intervals.
The historic victory was set up by Cheteshwar Pujara, whose first innings 123 provided India with a score strong enough to fight after a poor batting performance by the top order. The bowlers then struck at regular intervals to hand India a slender 15-run lead.
India batted much better in the second innings. Pujara had conceded his top order should have done better on the first day and they listened to his call – KL Rahul scored a fluent 44, Kohli was patient for his 34 while Ajinkya Rahane scored 70 and shared a key 87-run stand with Pujara, who made 71 to go with his 123.
[wp_ad_camp_1]
Check Out the reactions from fans and celebrities here :
Tamizh Padam Director C.S Amudhan :
When the last wicket fell I screamed, my office assistant dropped the breakfast tray scalding me with hot coffee & totally ruining the sofa. I can't stop smiling. He probably thinks I'm loony.

— C.S.Amudhan (@csamudhan) December 10, 2018
Actor Harish Kalyan :
India one up #indiavsaustralia That aggressive happy expression of @imVkohli priceless ! Proud indian 😎

— Harish kalyan (@iamharishkalyan) December 10, 2018
Sachin Tendulkar :
What a way to start the series!#TeamIndia never released the pressure. Superb batting by @cheteshwar1 with crucial knocks in both innings, @ajinkyarahane88 in the 2nd innings and excellent contributions by our 4 bowlers. This has brought back memories of 2003. #INDvAUS pic.twitter.com/4gmviaKeCC

— Sachin Tendulkar (@sachin_rt) December 10, 2018
Virendar Sehwag :
Test Cricket is Best Cricket. Great fight by Australia in the end but India were too good. Winning after being 41-4 in first innings is a special effort. Outstanding Test match for Pujara and great effort from our bowlers. Promises to be a great series #AusvInd pic.twitter.com/PEYzKuBsap

— Virender Sehwag (@virendersehwag) December 10, 2018
Harbhajan Singh :
Congratulations Team India! What a way to start the test series! Congratulations on the win. top stuff by @cheteshwar1 and all the bowlers doing a great job #AUSvIND

— Harbhajan Turbanator (@harbhajan_singh) December 10, 2018
Mohammad Kaif :
6th Victory for India on Australian soil,first time in the first test of a series. Great fight from Australia but a fantastic Test Match and a great victory for India, one to remember for a long time #AusvInd

— Mohammad Kaif (@MohammadKaif) December 10, 2018
Editor Suresh :
Mother of coincidence!

2003: No.3 Dravid scored his 16th Test century in 1st innings. Scored fifty in second innings & India won.

2018: No.3 Pujara scored his 16th Test century in 1st innings. Scores fifty in second innings & India won.#AdelaideTest #AUSvIND #MrDependable

— T.S.Suresh (@editorsuresh) December 10, 2018
Fans :
Indian fans in the last few minutes of the match. #AUSvIND pic.twitter.com/OSrJdpBBPD

— SAGAR (@sagarcasm) December 10, 2018
Somewhere between Adelaide '03 and '18, we all grew up. 🙂

Super stuff, India!#AUSvIND pic.twitter.com/O6r8mJ4nsr

— Shiv (@ForwardDefence) December 10, 2018
Finally Won. Congrats Team India ❤️#AUSvIND pic.twitter.com/MW5NKmq5Mw

— Vijay Fans Trends (@VijayFansTrends) December 10, 2018
Ind Vs Aus 1st Test Summary#AUSvIND pic.twitter.com/5f3cnKH1G9

— ㅤ ㅤ ㅤ ㅤ ㅤ ㅤ ㅤ ㅤㅤ ㅤ ㅤ ㅤ (@firkiii) December 10, 2018
Murali Vijay's contribution in the historic win for India pic.twitter.com/kyvsAJrafj

— Faking News (@fakingnews) December 10, 2018
Now Virat has become first indian captain to win a test match in england, sa and australia. #AUSvIND pic.twitter.com/LblUiYE1HO

— Aditya (@AdiVIratian_) December 10, 2018
Rishabh Pant's commentary behind the stumps is far more entertaining than Sunny Deol like dance performances at #IshaAmbaniSangeet #AUSvIND
pic.twitter.com/kE4synCIkC

— Knight Watchman (@knightwatchman_) December 10, 2018
Its really heart warming to see these reactions ?? ain't it ??