Articles
Indian Fans Supported A Tweet Of Michael Vaughan For The First Time !!
India lost the second One Day International match against England after scoring 337 runs in the second innings. Tackling the poor bowling attack of team India, England chased down the total in the 44th over of their innings. Johnny Bairtow who scored a mammoth century named as the man of the match. Post the match, many reactions were surfaced in the social media platforms. Former England player Michael Vaughan who is known for his controversial tweets against team India, most probably, for the first has impressed the Indian followers, with his sensible tweet on India's batting approach in the first innings.
[wp_ad_camp_1]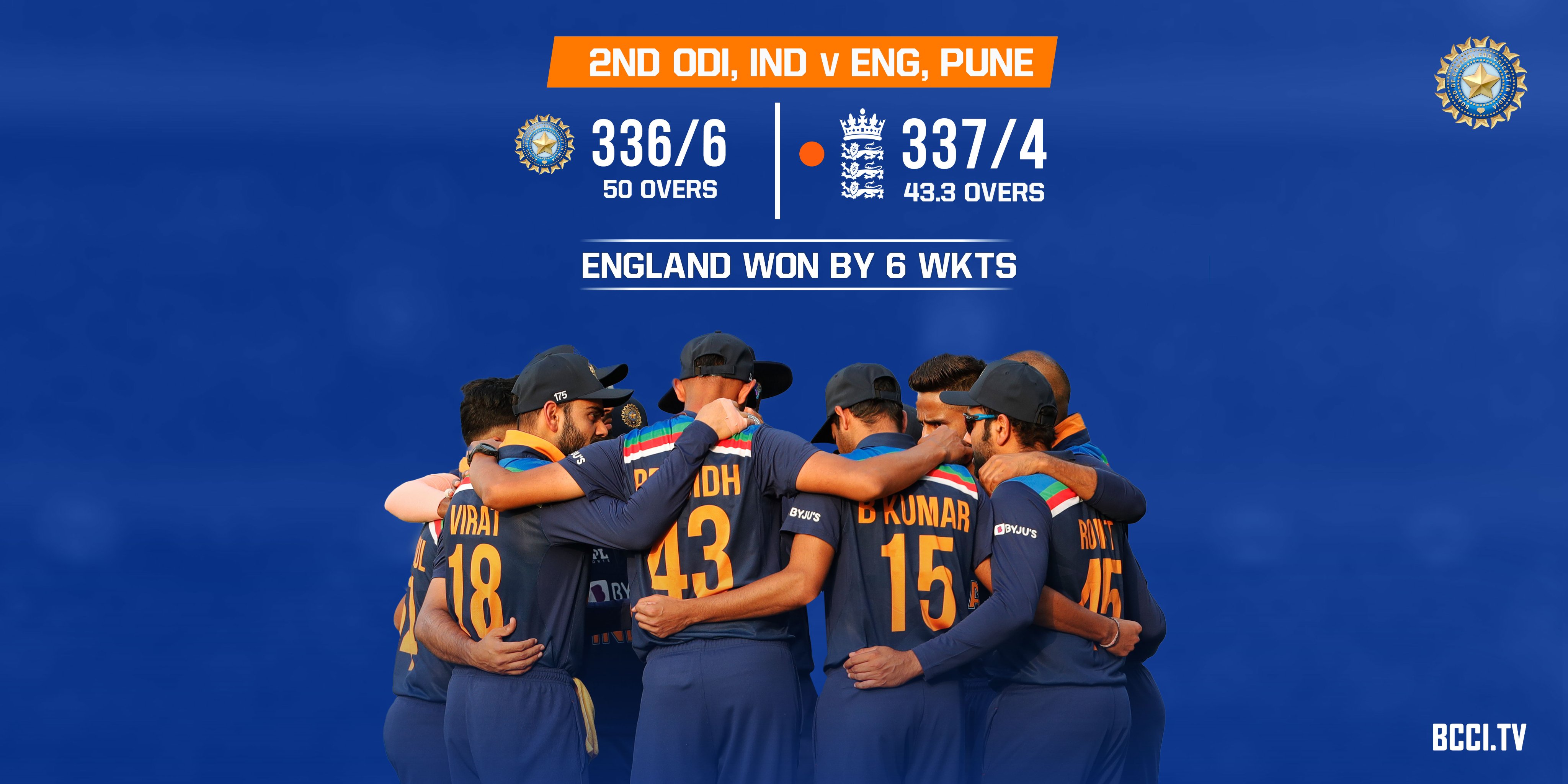 "Maybe the wicket settled a bit better but that's no excuse. We just defended a score two days ago. Tonight was a case of lack of execution at certain stages but they didn't give us anything. It's rare to play at such a high strike-rate and not give any chances." said Indian skipper Kohli and added "I never played for hundreds in my life, probably why I ended up getting so many in such a short while. It's more important for the team to win. If I get a three-figure score and the team doesn't win, it means nothing."
Among the enormous number of reactions for the defeat of India, Michael Vaughan came up with a tweet saying that the second ODI was a lesson for team India ahead of the world cup which is scheduled in 2023 at India. He said that playing safe till 40th over might cost them the world cup in 2 years and added that India could have scored 375 + in the flat track with their batting depth.
[wp_ad_camp_1]
"Today should be a lesson to India … Playing it safe for 40 overs with Bat might cost them in a World Cup at home in 2 yrs … they have enough power & depth to get scores of 375 + on flat wickets … England leading the way with this approach … #INDvENG" read his tweet.
Today should be a lesson to India … Playing it safe for 40 overs with Bat might cost them in a World Cup at home in 2 yrs … they have enough power & depth to get scores of 375 + on flat wickets … England leading the way with this approach … #INDvENG

— Michael Vaughan (@MichaelVaughan) March 26, 2021
Vaughan, whose tweets will be slammed by the fans of Indian cricket team, irrespective of the content, received positive comments from them, most probably for the first time. "Absolutely right. Finally we agree on something. And this Rahul trying to get his form back is the main culprit today." wrote a follower while reacting to his tweet whereas another one said "rare good tweet"
Check out some of their reactions below :
rare good tweet👏👏

— M.r.Sr@van18 (@sravan1118) March 26, 2021
Absolutely right. Finally we agree on something. And this Rahul trying to get his form back is the main culprit today.

— Vikram Samal (@VikramSamal) March 26, 2021
@AnmolHans18 finally he has started making sense!

— Danish Sharma (@danishhsharma) March 26, 2021
[wp_ad_camp_1]
I completely agree with you !! Players should start playing for the team instead of their own big scores!! Taking some time to settle and then after scoring 100 still the strike rate is less than 100…need to be little aggressive in the approach

— Sarath RVM (@SarathRVM) March 26, 2021
I expect more of such sensible tweets from you, totally appreciate this one!

— Supriyo Paul (@imvicky0505) March 26, 2021
Finally something sensible from Mr. Vaughan 🤣

— Avnish (@AvnishR30) March 26, 2021
Gotta agree with u for the first time
In this matter

— Rakesh (@Rakesh53469550) March 26, 2021