India Made A Historic Win Against Australia But Fans Disappointed For This Reason !!
CM / Updated: 2019-01-07
11:55 IST
By Dhiwaharan
India won their first ever Test series in Australia after the fourth and final match at the Sydney Cricket Ground ended in a draw following three rain-truncated days.
India have toured Australia since 1947 but never before managed to win a series in the country. But it all changed this time as Virat Kohli led his side to 2-1 series victory after winning the first Test in Adelaide and the third Test in Melbourne.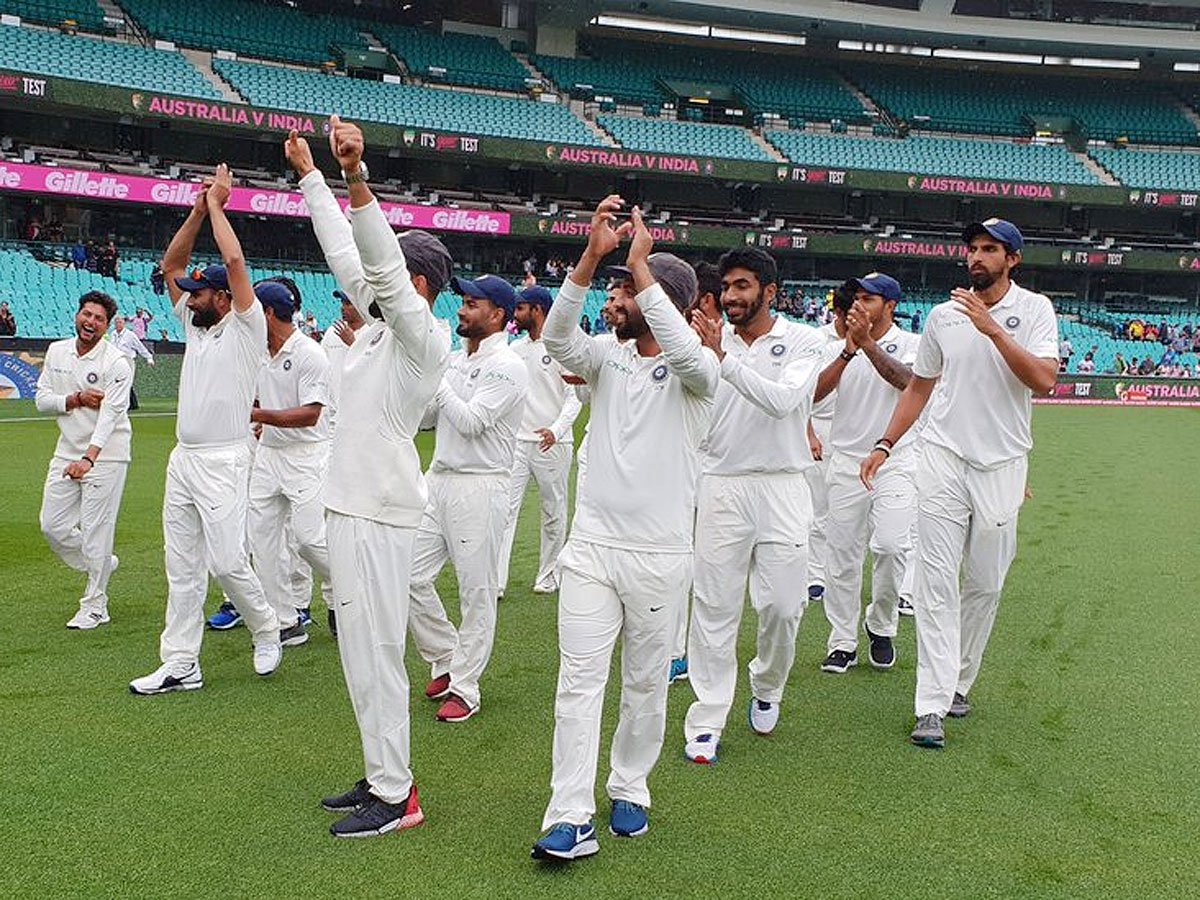 India lost the second Test in Perth after some questionable team selection on a pitch which many thought would assist pace and bounce.
[wp_ad_camp_1]
India had arrived in Sydney after winning their first ever Boxing Day Test. With a 2-1 lead, India could not have lost the series and it seemed improbable Australia could bounce back from the thrashing at the Melbourne Cricket Ground to share honours 2-2.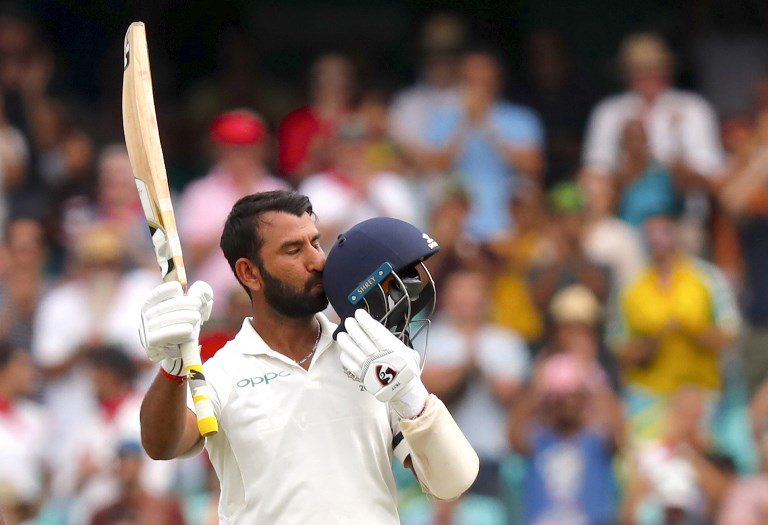 Ranked no.1 in Tests, India played like champions. Mayank Agarwal, playing only his second Test, made 77 to lay the foundation for the rest of the Indian batting line-up. Virat Kohli, who made only one hundred in the series, fell to a well-planned trap set by the Aussies before he could really begin to hurt them.
[wp_ad_camp_1]
But Cheteshwar Pujara, the highest scorer in the series, played another innings to remember. Before SCG, Pujara already had two hundreds under his belt. But he was not to be satisfied with that. Dropped from the team for the first Test in England, Pujara has been India's second best batman coming up to the Australia series.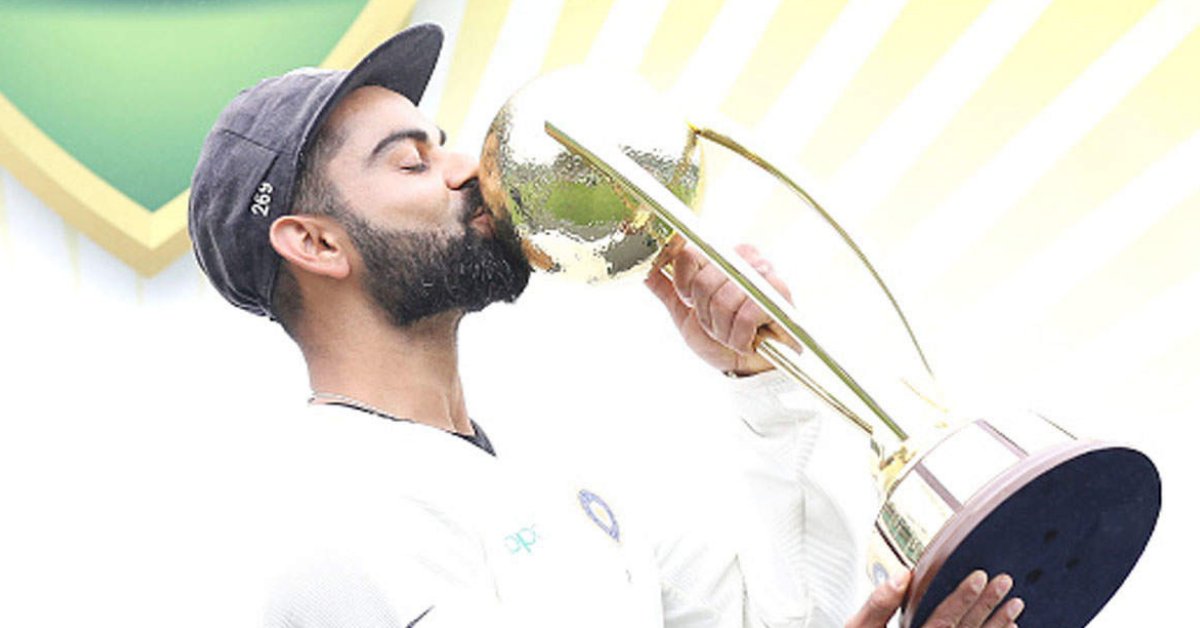 In Australia, Pujara upped his game further and left behind Virat Kohli in the run-scoring charts. Sydney had presented the best batting conditions so far in the series and the rock solid No.3 wasn't going to miss out.
Pujara, patient, focused and persistent, scored a classy 193 before Rishabh Pant, who has been in the news this Australian summer for his constant banter with Tim Paine, blasted his way to an unbeaten 159.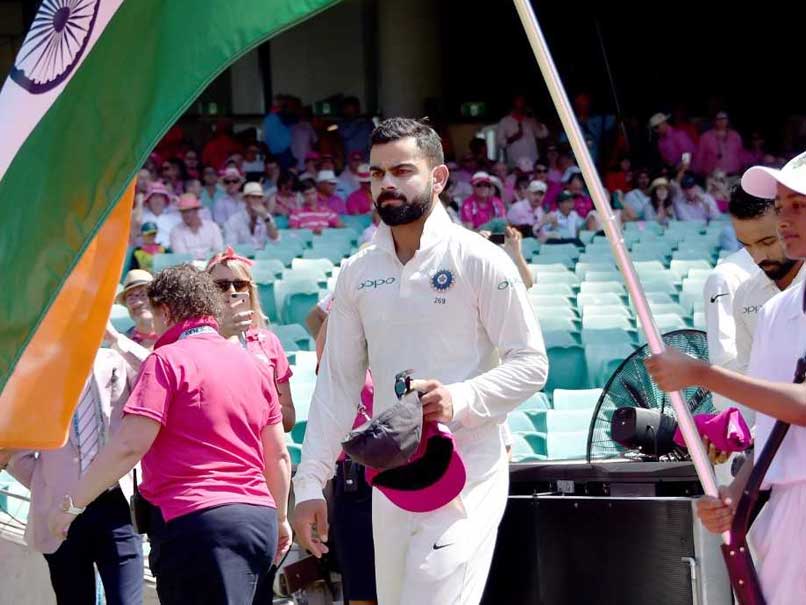 Pant finished the series as the second highest run-scorer, ahead of Kohli. He became the only Indian wicketkeeper to score a hundred in Australia and only the fourth Indian wicketkeeper to score over 150 in Tests.
[wp_ad_camp_1]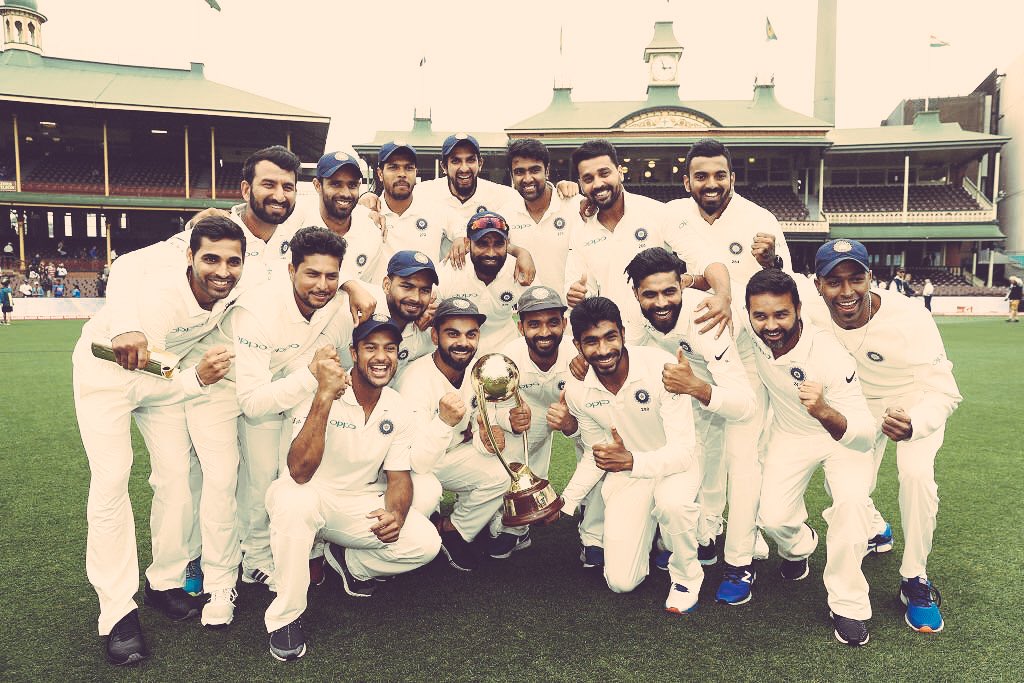 Despite the historic win, one  set of fans including popular cricket analyst Harsha Bhogle felt a bit disappointed for the inability of celebrating it in ground due to rain. Through so many occasions we have witnessed the trademark "roar" of captain Kohli after the fall of final wicket. The way Indian players lifting the stumps and making their way to the pavilion has always been very special to watch.
In a way of pointing out this popular cricket analyst Harsha Bhogle in his official twitter account said "Such an anti-climax! The series will officially be won by India soon. But it would have been more fun achieving it on the ground."
Such an anti-climax! The series will officially be won by India soon. But it would have been more fun achieving it on the ground.

— Harsha Bhogle (@bhogleharsha) January 7, 2019
Many of his followers and twitter users felt the same way and accepted the bitterness of missing Indian team celebrating the victory on field. Check out some of their reactions here :
We really wanted that moment on the ground.

— Himanshu Gupta (@himanshugpta78) January 7, 2019
Certainly!! Moreover fans would any day love to see the winning wicket.. twinkling eyes n smiling faces of players achieving the victory..

— Shweta Pole (@snpolegmailcom) January 7, 2019
There were days , where i was praying for Rain so that match could end in draw ( outside Asia ) . Things have changed .

— S R Ramnarayan (@ramnarayan_sr) January 7, 2019
Agree! But the sky stated celebrating it a bit earlier…….. should have waited a bit for a 3-1 cheer!
🙂 🙂

— Pranav (@gautampranav1) January 7, 2019
"1-4" in England and "2-1" in Australia. Scorelines can be so misleading. 😇
Even in the T20 series, Indian team outplayed the Aussies in all the departments but eventually the scoreline was 1-1.#AUSvIND

— Abhishek (@ImAbhishek28) January 7, 2019
Yeah sir..thats obviously would have been treat to billions of eyes..Omg 1st series win in australia great…hatsoff Kohli nd team..love you all..this is unexpected festival for all the cricket fans..

— Ravikanth9871 (@ravikanth9871) January 7, 2019
Its such a shame…..we all fans from India are disappointed….in the time when test cricket needs as much support as it gets…sad we can't witness indian team celebration and roar….

— chetan nadagoud (@chetan_nadagoud) January 7, 2019
Serious question marks should be raised on Sydney as test venue if playing time was lost cause of bad light and not rains. Despite claiming to have world's best flood lights, it failed to provide sufficient light for the game. So it's a failed venue. #SydneyTest #AUSvIND

— Sadaf Sayeed 🇮🇳 (@Sadafsayeed) January 7, 2019
Come India celebrate in rain

— Srikanth (@Srikanth28_p) January 7, 2019
Scg is a waste of a venue. Rains more than London.

— Apoorv (@aslipandit) January 7, 2019
Definitely Will Miss Kohli's Celebration.

— Venkat (@Notgu11) January 7, 2019
"We'd rather kill test cricket than let beloved Australia lose a match", a set of incompetent officials

— Amarpreet Singh Lamba (@amarpreet_lamba) January 7, 2019
It indeed a major disappointment but Virat Kohli then became the first Indian captain since Kapil Dec in 1986 to to enforce the follow-on in Australia. No visiting team had enforced the follow-on in Australia since 1988.
That highlighted India's dominance in the series. Australia, without Steve Smith and David Warner, were considerably weakened but the presence of a full-strength bowling attack had given them hope.
Pujara and Pant stood up and supported Kohli, who had a below par series by his standards.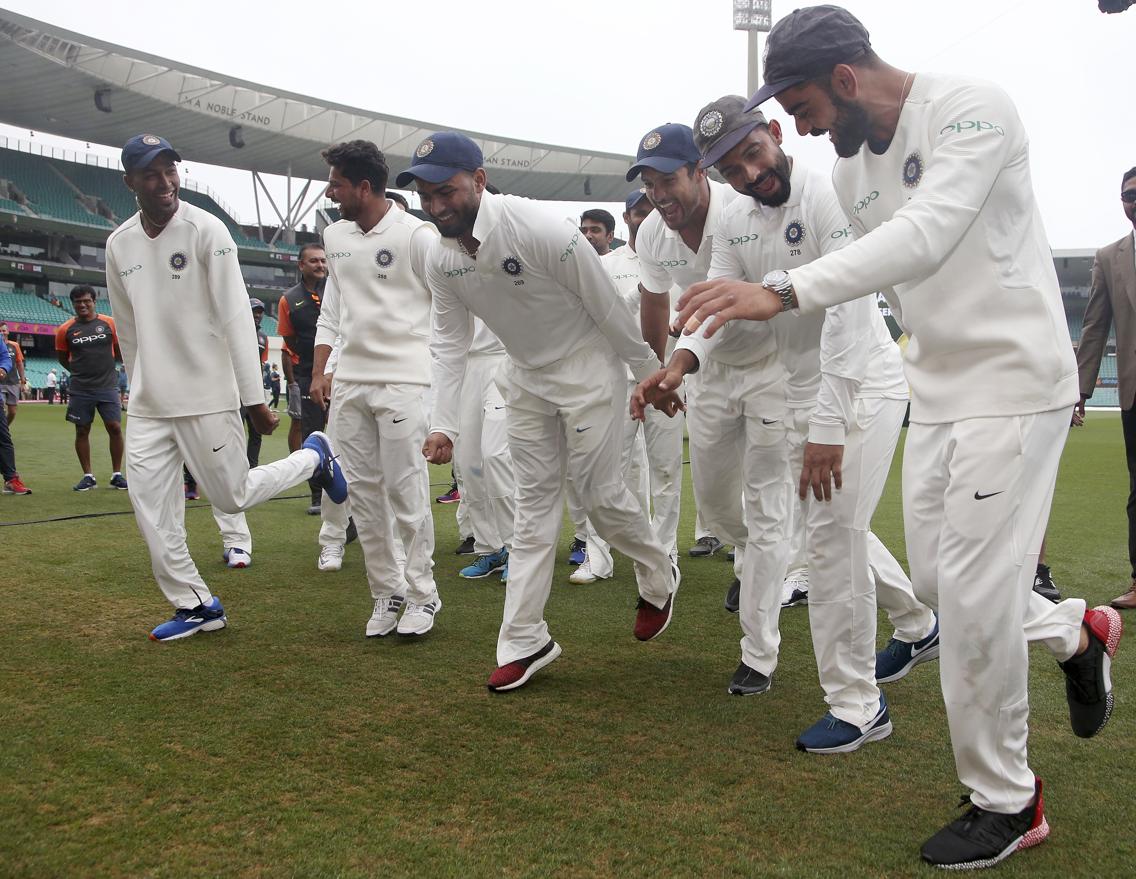 India's pacers were once again their heroes. Jasprit Bumrah and Mohammed Shami were rewarded with five-wicket hauls while Ishanr Sharma's exploits in Adelaide, Perth and Melbourne will be talked about for years to come.