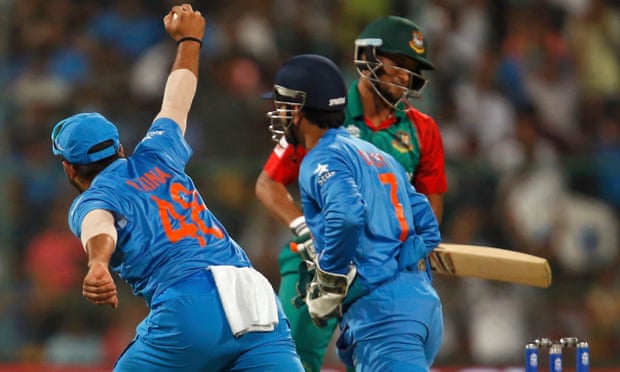 India win by one run!
What a finish that was. Bangladesh needed two runs from their final three balls with four wickets in hand and contrived to lose from there. And lose they did, for the two balls that took wickets seven and eight were a long-hop and a rank full-toss that had the batsmen's eyes lighting up before they threw their wickets straight down the throat of Dhawan in the deep.
India win by a solitary run and so they stay alive in the tournament. They're now up against Pakistan and Australia for one spot in the semi-final. This is all a bit exciting now, isn't it?
Thanks for reading and thanks to Indian supporters for keeping their cool and supporting! 🙂