"Inbanithi-ku Thanks Sollunga" – Udhayanithi's Sarcastic Comment About His Son
Written by Dhiwaharan Published on Mar 13, 2023 | 19:15 PM IST | 474
Follow Us
Comments: 0
"Inbanithi should also be thanked along with Kiruthiga Udhayanithi", said Sports Minister Udhayanithi Stalin in a sarcastic manner to the anchor of a youtube channel who thanked Kiruthiga fUdhayanithi or a tweet she uploaded after her son's controversial pictures got leaked in the internet platforms. Udhay who is known for his transparent statements about the movies he produces, distributes and acts, made such statement while promoting his upcoming film "Kannai Nambathey".
also read : Pandiyan Stores Fame Sai Gayathri Opened Up On Why She Quit The Serial !!
Inbanithi Stalin's leaked photos with his alleged girlfriend went viral in social media platforms a couple of months ago. Answering to a question regarding the same in one of the recent interviews to promote his upcoming film "Kannai Nambathey", Kollywood actor cum State Tamilnadu's sports minister Udhayanithi Stalin said that his son is an adult and he doesn't want to speak about the personal conversation that takes place between himself, his wife and his son in public. It is notable that Kiruthiga Udhayanithi Stalin, uploaded a tweet during the controversy, in a way shutting down the criticisms and mindless trolls.
During the initial days of January month, a collage picture that shows Inbanithi Stalin, son of Chepauk MLA cum Sports Minister Udhayanithi Stalin posing for pictures with a girl, was doing rounds in social media platforms. Many kind of reactions are surfacing in the internet platforms regarding the picture ever since it got leaked. While few claimed that it was a post uploaded by Inbanithi himself in his Instagram handle, others said that those pictures were shared by the girl herself.
also read : Why Vijay Ignored His Parents In "Varisu" Audio Launch ?? His Mother Shobana Opened
The pictures showed Inbanithi hugging the girl who is allegedly named as Sahana from behind and was seen sharing some private moments with her. Many criticized Inba and his family which consists Tamilnadu's Chief Minister MK Stalin and formed Chief Minister M. Karunanithi, based on the leaked pictures.
However, in a way of shutting down all the trolls, Kiruthiga Udhayanithi came up with a post I'm her official Instagram handle, writing "Don't be afraid to love and express it. It's one of the ways to understand nature in it's full glory"
Here's her tweet :
Don't be afraid to love and express it. It's one of the ways to understand nature in it's full glory.

— kiruthiga udhayanidh (@astrokiru) January 5, 2023
She was receiving accolades from the users of Twitter for handling the series of events in a matured way. So far, the tweet garnered 19k plus likes with hundreds of comments, among which majority are positive ones.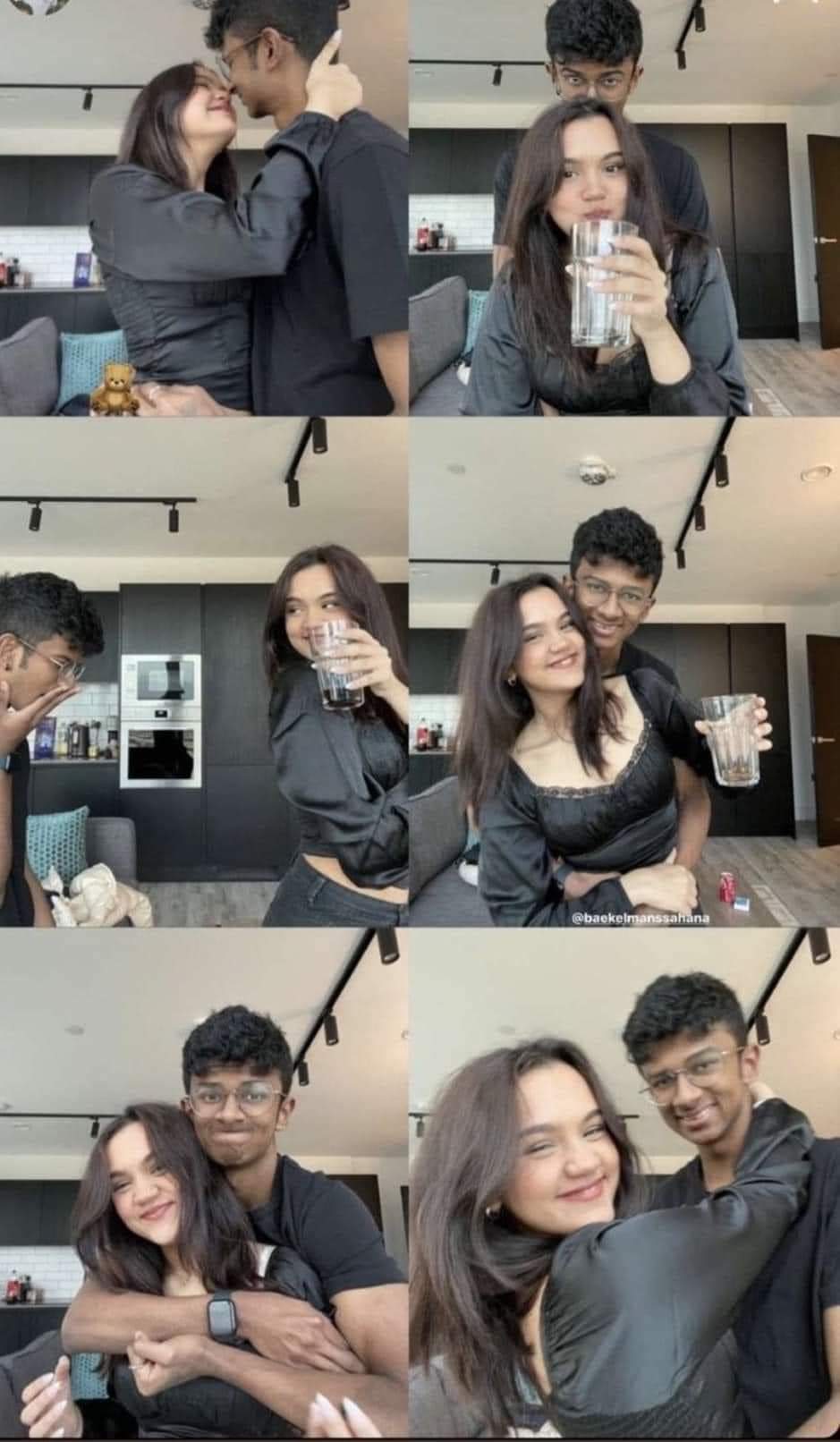 In a recent interview which was conducted for Cinema Vikatan of "Vikatan Groups", the host referred to a tweet uploaded by Kiruthiga Udhayanithi about her son's leaked pictures. In a way of appreciating her for her progressive mindset and putting full stop to the controversies in a thoughtful way, the host "Thanked" the filmmaker who is known for directing films such as "Vanakkam Chennai" etc.
also read : "Inbanithi Is An Adult" – Udhayanithi Reacted To The Viral Photos For The First Time !!
"Inban is an 18 year old adult. There is a personal life for him. Don't involve yourself in doing the cheap gesture of peeping into the neighbour's house. Such kind of accusations being made against him is normal as he is a son of me and a grandson of the state's Chie minister. As a parents, we shouldn't go beyong some limit in his personal life and freedom. It's his right" Udhayanithi Stalin said during his speech.
Talking about his wife's tweet, Udhayanithi said "My wife's tweet denotes similar meaning. She said don't draw boundary lines for love. Don't peep into someone else's house"
Watch the video below :
source : Cinema Vikatan 
Anchor of the show thanked Kiruthiga Udhayanithi for uploading such tweet during the controversy to which Udhayanithi Stalin sarcastically said "Let's thank Inban too" to leave the entire room burst in laughter. On the work front, Udhayanithi Stalin confirmed that "Maamannan" directed by Mari Selvaraj will be his last film as he got busy serving for the state as an MLA and a Minister.