"I'm Ready To Die For TN People" Press Meet Video Of Superstar Rajinikanth !!
CM / Updated: 2020-12-03
15:30 IST
By Dhiwaharan
In his press meet, Superstar Rajinikanth has made it clear that he will be contesting in the upcoming Tamil nadu assembly elections. Earlier, he posted a tweet confirming the same. He who said that he will announce about the launch of his party soon, has made it public that his party will be launched on January month and the date will be announced on 31st of December. "Let's Change Everything, If not now, then it will never happen" are the hashtags he used to make the biggest announcement about his political stint.
[wp_ad_camp_1]
The Superstar actor had said that he will win the upcoming election with the immense support of the public and would maintain a politics that is honest, transparent, corruption less and secular. "Miracle and wonder will must happen" he said.
"ஜனவரியில் கட்சித் துவக்கம், டிசம்பர் 31ல் தேதி அறிவிப்பு. மாத்துவோம் எல்லாத்தையும் மாத்துவோம் இப்போஇல்லேன்னா எப்பவும் இல்ல" his tweet read.
ஜனவரியில் கட்சித் துவக்கம்,
டிசம்பர் 31ல் தேதி அறிவிப்பு. #மாத்துவோம்_எல்லாத்தையும்_மாத்துவோம்#இப்போ_இல்லேன்னா_எப்பவும்_இல்ல 🤘🏻 pic.twitter.com/9tqdnIJEml

— Rajinikanth (@rajinikanth) December 3, 2020
In the press meet, Rajinikanth reminded people about his statement on December 31, 2017. Further he reminded them about his speech during March month about his political entry. "At that time I was planning to make a statewide tour. But due to this COVID 19 pandemic, I couldn't make it. You people know about the surgery I went through." said Rajinikanth who explained about the practical difficulties in himself meeting people ahead of election.
[wp_ad_camp_1]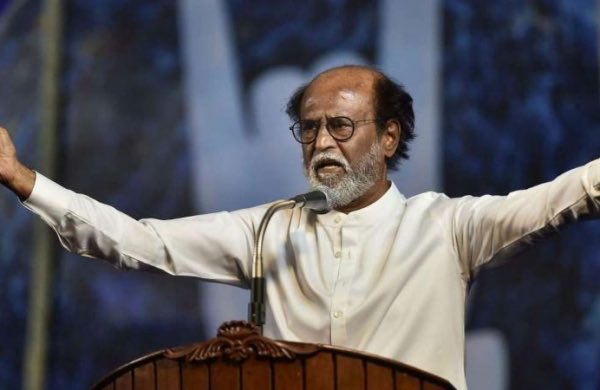 "The kidney transplant operation have reduced my immune power. Doctors have advised me not to do meet public due to this condition. When I got sick and admitted in Singapore, only because of Tamil people's prayer, I got recovered. Now I will feel extremely happy if I die for Tamil people. I will always stand by my words. A political change is necessary right now. The result of my political entry belongs to the people of Tamil nadu" he said in the press meet.
தமிழகத்தில் நான் சுற்றுப்பயணம் செய்ய மாட்டேன்- ரஜினிகாந்த்

சிறுநீரக் மாற்று அறுவைச் சிகிச்சை செய்துள்ளதால் சுற்றுப்பணம் இல்லை – ரஜினிகாந்த்

கொரோனா காலம் என்பதால் நோய்த் தொற்று அபாயம் இருப்பதால் சுற்றுப்பயணம் இல்லை – ரஜினி#Rajini #RajiniPolitics #ரஜினிகாந்த்

— Oneindia Tamil (@thatsTamil) December 3, 2020
Rajinikanth further said that the shooting of "Annaththe" is pending and he is planning to complete it. "40% of Annaththe shooting is pending. It is my duty to complete it." he said.
Watch the press meet below :
Video source : Vikatan
BJP intellectual wing Chief Arjun Moorthy resigned from BJP yesterday and joined Rajinikanth political party and he has been appointed as the chief coordinator of the yet to be launched political party. Tamilaruvimaniyan will oversee party political party operations, Rajinikanth updated.
[wp_ad_camp_1]
During March, Rajinikanth said that he will select an appropriate candidate to be as Chief minister and will lead his party as party leader alone. Rajinikanth displayed his political entry speech to reiterate his statement on not being a CM-aspirer. "It was not in my blood. I can't think of being a Chief minister at all. You all know the incident that happened in 1996 where many influential people asked me to contest as CM. That is not in my mind at all. I will remain as party leader" he said.