Actor Arun Rajan who is known for appearing in the Television serials of Sun network, came up with a video in his official Instagram handle, stretching his supportive hand to actor Suriya who has been going through a tough phase after releasing a movie named "Jai bhim", showing light on the struggles faced by the people of tribal community by making film about a real life incident that took place in the year 1995.
Arun Rajan, in his video, said that he himself belongs to "Vanniyar" caste and didn't find anything offensive in the film of the top tier actor. He also expressed his concern over the people of "Irular" community who couldn't even get an identity card for themselves. Arun also called out the PMK leader who announced Rs. 1 lakh cash prize for anyone who kicks actor Suriya.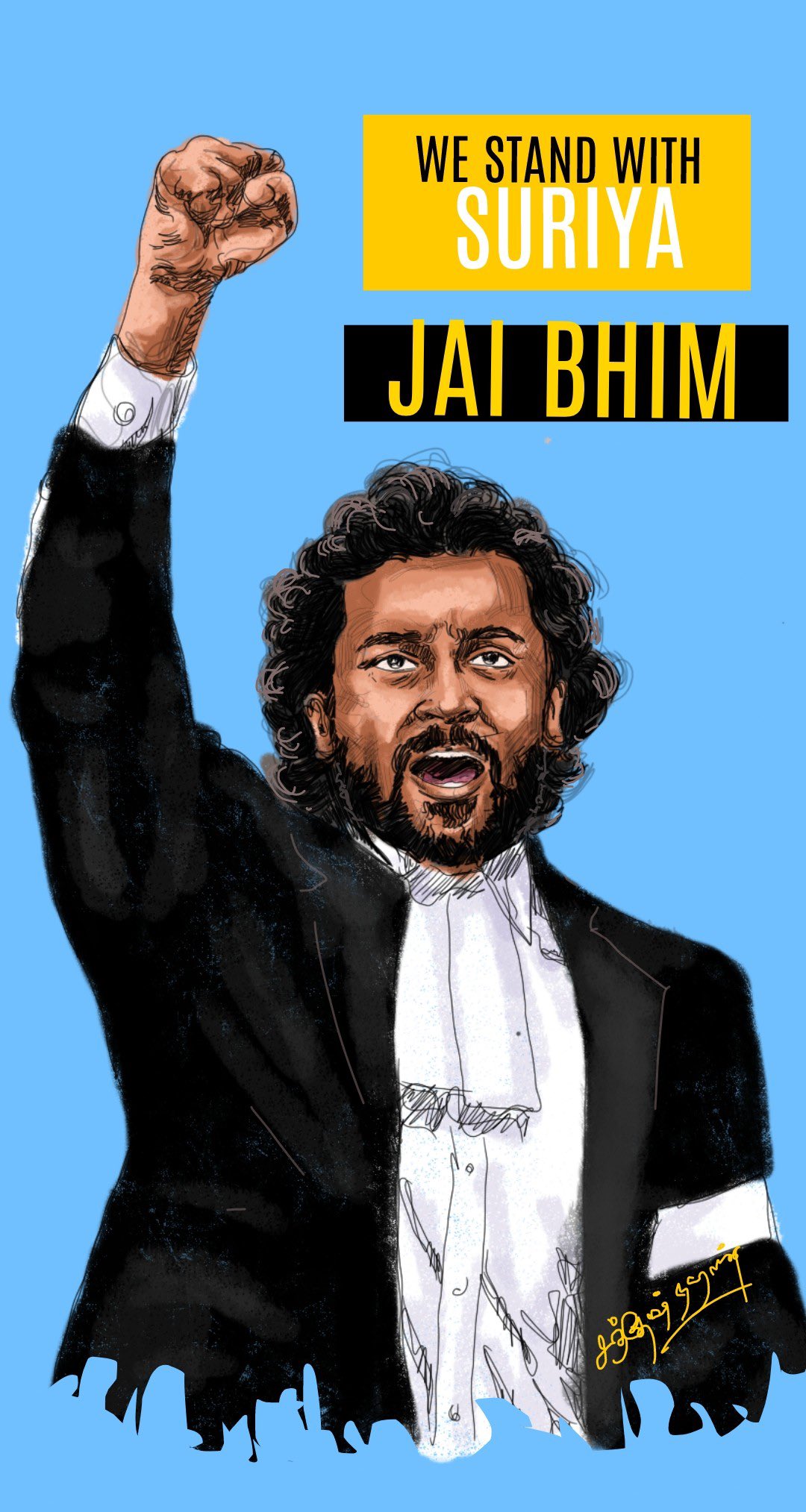 Ever since Suriya's "Jai Bhim" released on Amazon Prime, a set of people who belong to "PMK" party are expressing their disagreement over few of the aspects of the film. Most recently, PMK leader Anbumani Ramadoss released a press note questioning Suriya 9 questions about "Jai Bhim" film. Answering to him, actor Suriya requested the "PMK" leader not to restrict a film like "Jai Bhim" into "name" politics. Now, video of a Nagapattinam district secretary of Pattali Makkal Katchi (PMK), Sithamalli Pazhani Saamy, announcing Rs. 1 Lakh cash for anyone who kicks Suriya has created huge outrage among the Internet users.
Anbumani Ramadoss, in his press release, asked Suriya whether the film was made based on a true incident. He questioned why the character of the police name was kept as "Gurumoorthi" instead of the real life inspector's name which is "Antony Saamy". "Through the interviews of Parvathi Ammal, we could understand that people who belong to the village, who are mostly "Vanniyars", helped her during the case. Why you didn't show it that way?" asked Ramadoss in a way of accusing Suriya of targeting people who belong to Vanniyar community.
Watch the video below :
Pazhani Saamy of PMK made similar accusations against actor Suriya and announced that a cash reward of Rs. 1 lakh will be given for anyone who kicks Suriya. "They are showing the symbol of fire in a calendar that is placed in the house of a villain. They kept the original names to the characters in the film but for the villain alone, they kept the name "Guru" which is our leader's instead of the original name Antony Saamy" he said and went to announce Rs. 1 lakh cash prize for anyone who kicks Vijay Sethupathi.
Advocate Balu, leader of Pattali Makkal Katchi's legal wing had sent a legal notice mentionaing that Thu Pa Arul Mozhi considers certain scenes in "Jai Bhim' were conceptualized to defame the Vanniyar community. The notice also demanded the film crew to pay Rs. 5 crore within seven days from the time and date of receipt of the notice.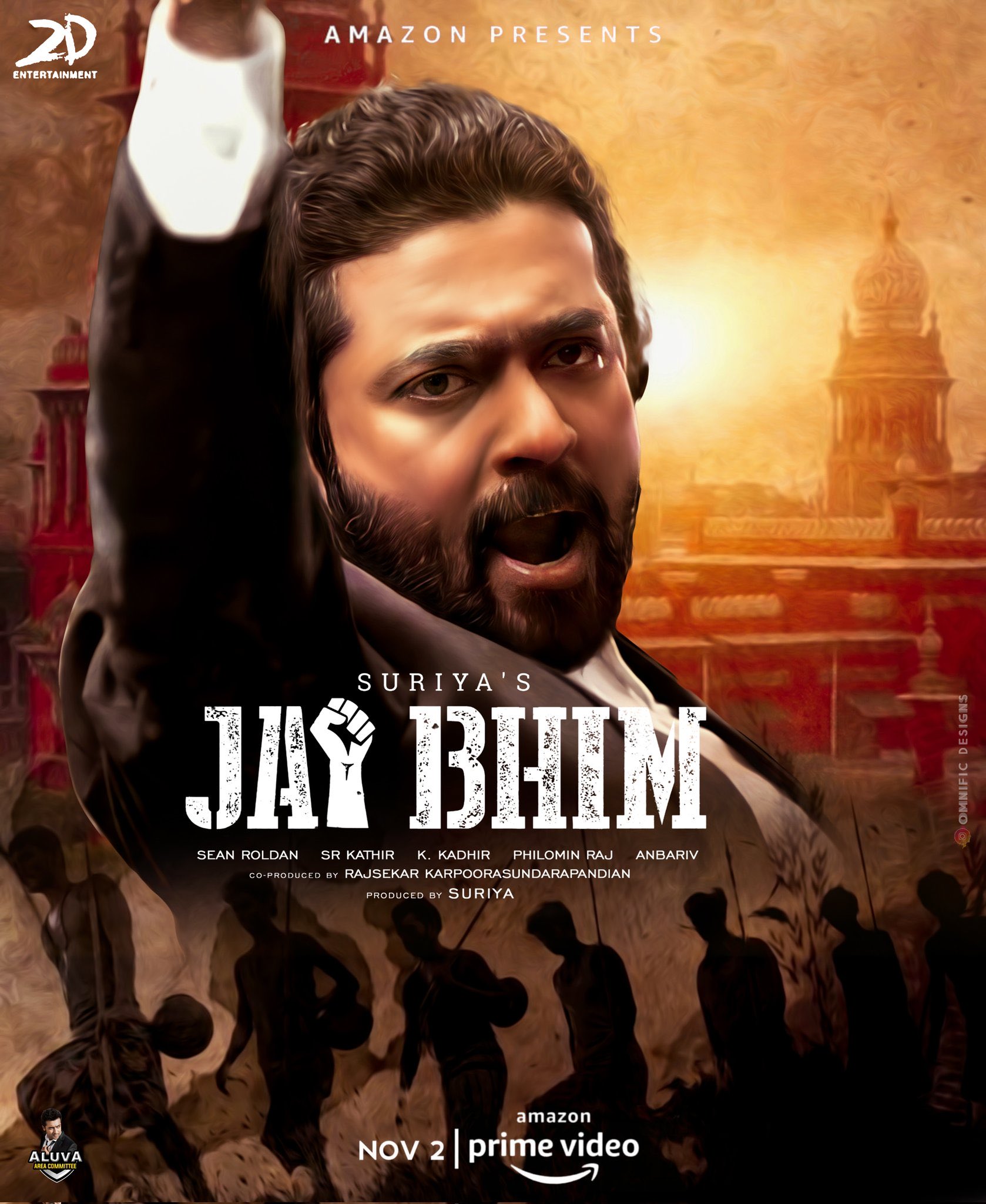 Report on a PMK cadre barging into a theatre and stopping the film's screening at Mayiladuthurai surfaced. On seeing the issue getting bigger and bigger day by day, TV actor Arunrajan said "I never felt revealing my caste was important in my life. But now it became my duty and necessity to talk about. I myself belong to Vanniyar community" Arun Rajan said in his video.
"If you ask me whether this film hurt my feelings, it didn't. Hats off to Suriya sir for making this film and making people like me aware of "Irular" community people and other people who belong to tribal community and the hardship they are going through. If he didn't make this film, I would have never came to know about this " Arun said in his video.
"People of " Irular" community doesn't even have an identity card, a place to live or any other basic needs to survive. This is something we all should be ashamed of. Without seeing the good things the film is talking about, how it is fair if we allege that the film is hurting the sentiments of Vanniyars just because a negative character is shown that way?" Arun Rajan further said.
"We should approach the film in a positive way and prevent such injustices happening to them in future" said the actor and also called out the PMK leader who announced Rs. 1 lakh cash prize for anyone who kicks Suriya. "I have friends from all the communities and religions. We should appreciate Suriya sir for his responsible gesture, if not, we at least should refrain from hurting him" he added. Arun ended his video requesting Suriya not to stop doing such films and helping others in future.
Watch his video below :