Ileana Finally Revealed The Face Of The "Mystery" Man!!
Written by gokul krishnan Published on Jul 17, 2023 | 11:21 AM IST | 63
Follow Us
Comments: 0
Actress Ileana D'Cruz, known for her roles in films like "Barfi," has kept her fans guessing about the identity of her mystery lover since announcing her pregnancy in April 2023. However, she recently delighted her followers by sharing a photo collage from their "date night" on Instagram. The pictures showcased Ileana in a stunning red strapless dress, while her supposed boyfriend donned a black shirt. Alongside the romantic images, Ileana captioned the post with "Date night" and a red heart emoji, leaving fans thrilled to catch a glimpse of her partner for the first time.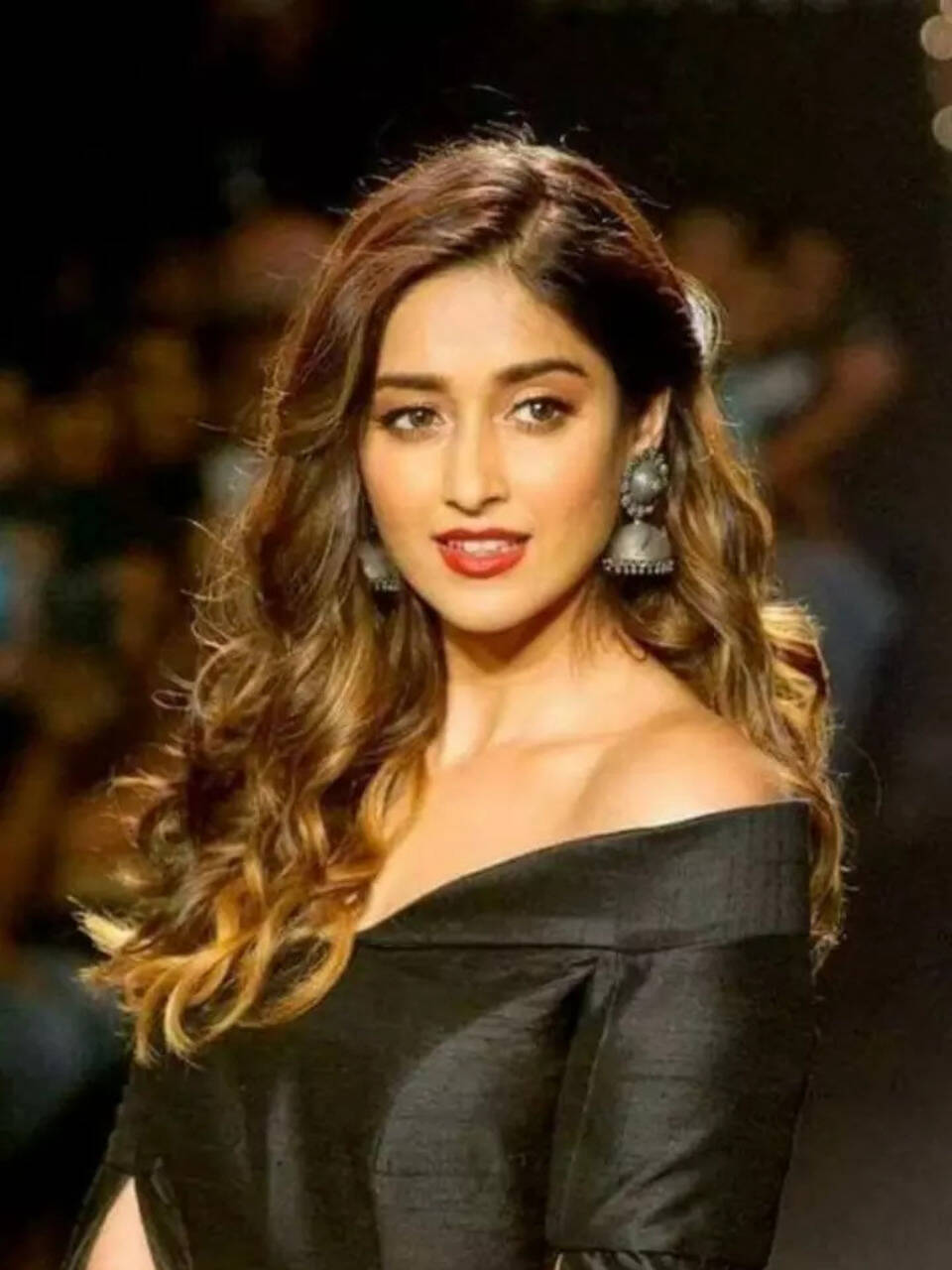 In her previous Instagram post, Ileana had shared a blurry image of a man, sparking speculation about his identity. However, this recent post confirmed that he is indeed the father of her unborn child. Along with the photo collage, the actress expressed her joy and gratitude for the pregnancy journey she is currently experiencing. In a heartfelt description, she wrote about the beauty and blessing of being pregnant, admitting that she never expected to have the opportunity to go through such an incredible experience.
also read: Salary Details Of "Kayal" Actors Out!!
In her Instagram caption, Ileana conveyed her overwhelming sense of gratitude and happiness. She described the feeling of having a life growing inside her as indescribably lovely, and she frequently finds herself awestruck, gazing at her baby bump. The actress acknowledged that she considers herself extremely fortunate to be on this journey and expressed her deep appreciation for the miracle of pregnancy.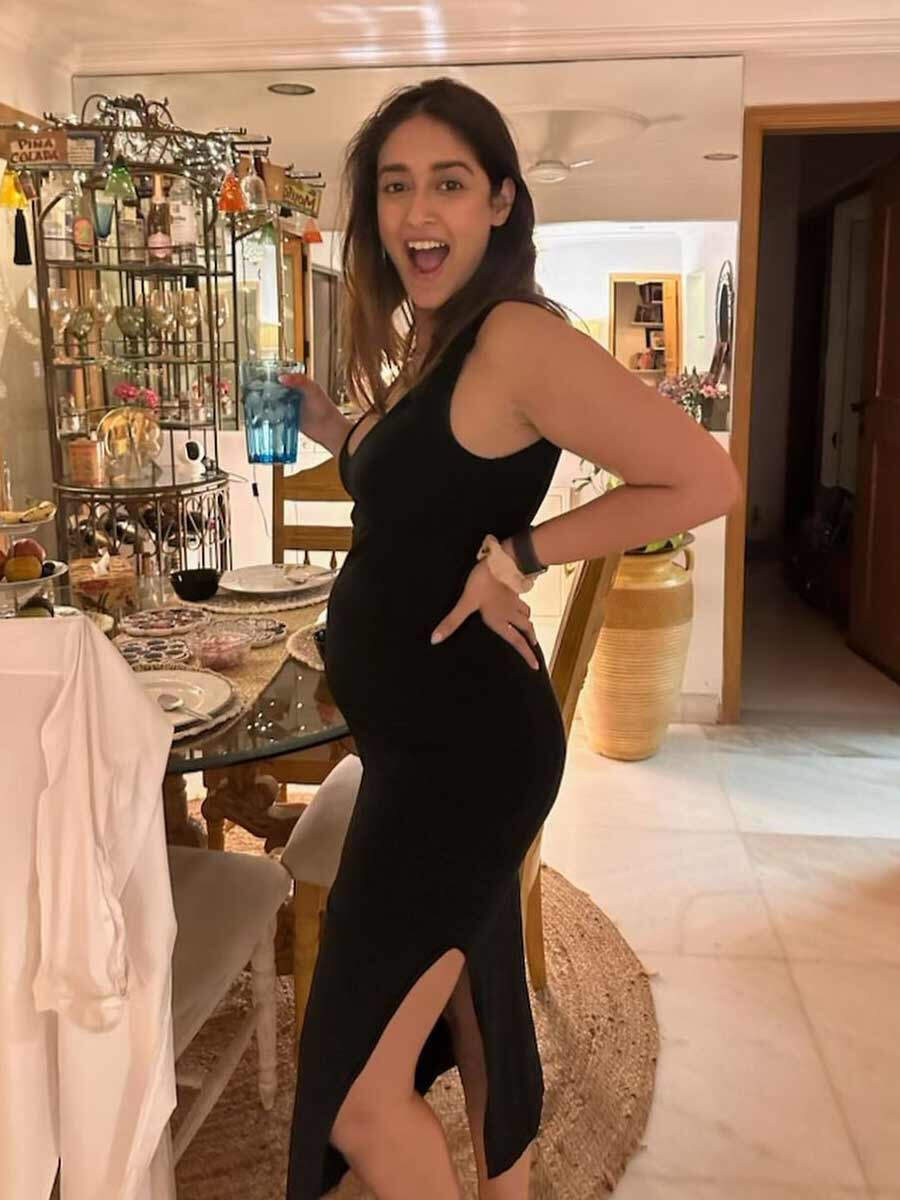 Ileana's decision to introduce her mystery lover through an Instagram post sparked excitement among her fans and followers. While the identity of her partner had remained a secret since her pregnancy announcement, this photo collage provided the long-awaited reveal. The couple's chemistry and the affectionate atmosphere of their date night were evident, as they looked genuinely happy and content in each other's company.
The photograph itself captured a beautiful moment between Ileana and her partner, showcasing their love and the joy they share. The red heart emoji in the caption further emphasized the depth of their connection. Fans were quick to flood the comments section with messages of congratulations and admiration for the couple, expressing their delight at finally meeting the mystery man.
also read: Vikraman Issue : Singer Chinmayi Reacted To The Screenshots Shared By Kiruba Munuswamy!!
Ileana's followers, who had been eagerly speculating about the identity of her partner, celebrated the revelation with enthusiasm. Social media platforms buzzed with excitement as fans discussed the post and shared their well-wishes for the couple and their unborn child. Many expressed their happiness at witnessing Ileana's journey into motherhood and commented on how radiant and beautiful she looked.
Here is the screenshot below: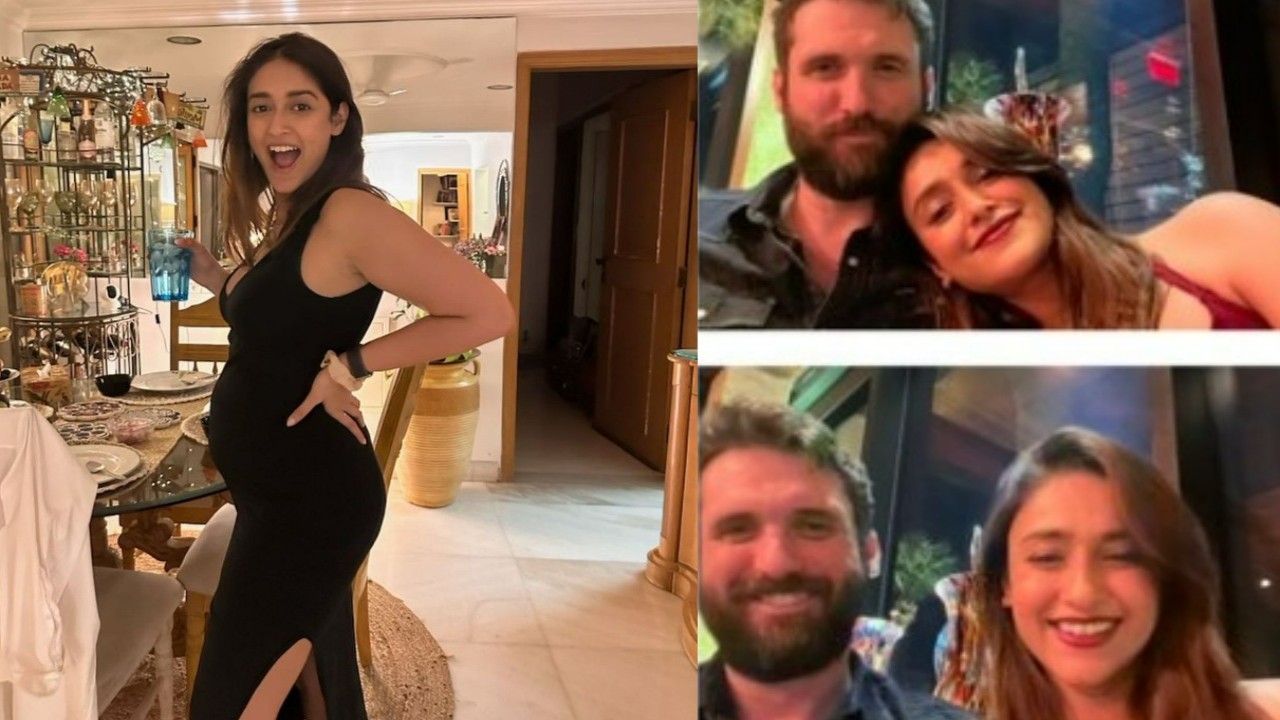 The actress's decision to share her personal life with her fans has not only created a bond of trust but has also allowed her supporters to connect with her on a more personal level. Ileana's openness about her pregnancy and her mystery lover has generated a wave of positivity and excitement, creating a sense of anticipation for future updates on her journey.
Here is the post below:
View this post on Instagram
Ileana D'Cruz's recent Instagram post showcasing her mystery lover in a photo collage from their "date night" has finally put an end to the speculation surrounding the identity of the father of her unborn child. The heartfelt caption accompanying the post revealed her immense joy and gratitude for the pregnancy experience. The reveal has brought an outpouring of happiness and congratulations from fans, who eagerly await further updates on Ileana's journey into motherhood. As the actress continues to share glimpses of her life and her growing family, her fans remain captivated by her openness and genuine connection with her followers.