"Ilayaraja's MP Post Is Useless"- Bold Opinion From Pa. Ranjith !! WATCH
BJP
Ilayaraja
MP
Pa. Ranjith
7 months ago
By Dhiwaharan
In his recent interaction with a media portal after completing 10 years in film industry as a filmmaker, Pa. Ranjith made a bold statement about the Member of Parliament post provided to Tamil music maestro Ilayaraja by the union government. The "Madras" maker believed that it was done only to boast about and there will be no impactful change for people due to the posting provided to the legendary musician.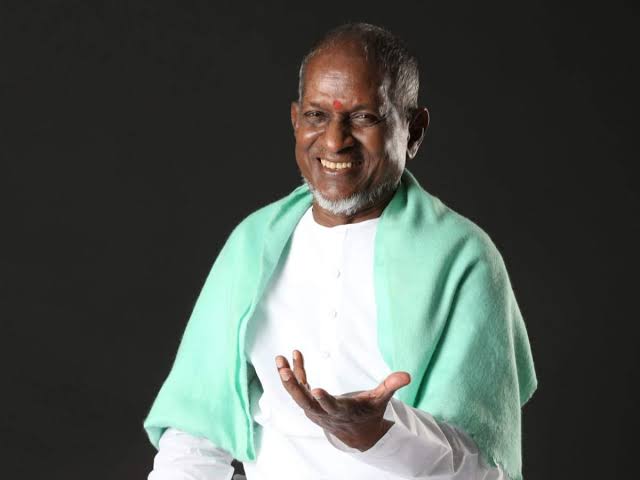 Last month, the government nominated celebrated athlete PT Usha, iconic composer Ilayaraja, Philanthropist Veerendra Heggade and screenwriter-director V. Vijayendra Prasad to the Rajya Sabha. It is notable that all the four personalities are from southern states.
"Rajya Sabha nominations show yet another instance of Modi Government recognizing outstanding Indians who have made a mark in diverse fields. The four nominated members have had illustrious careers in their respective fields and received national and global recognition for their contributions" read a notice of the government.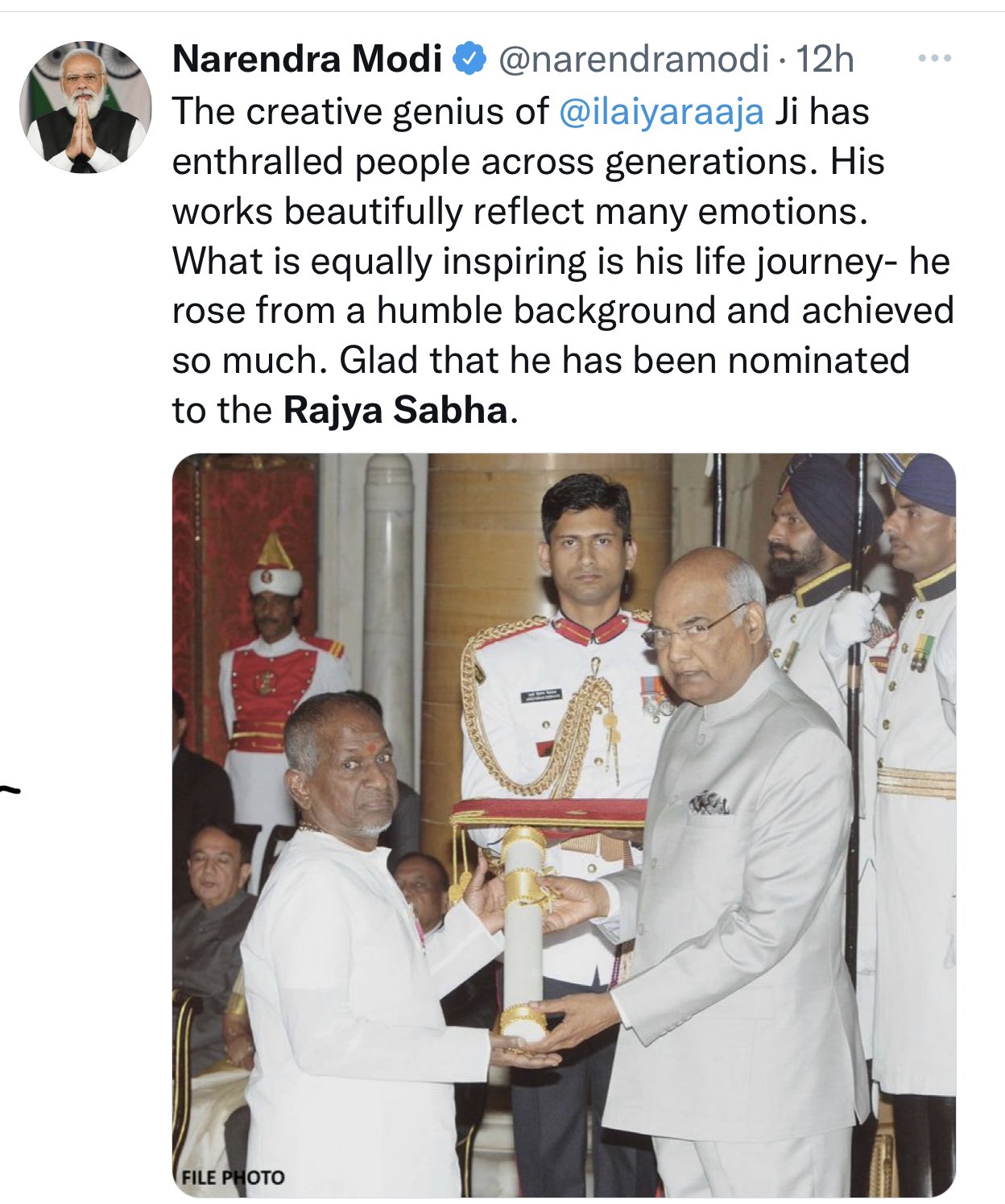 "The four nominated representatives represent various South Indian states and expand the region's representation in the Rajya Sabha. Sabka Saath Sabka Vikas: The Modi government has consistently ensured adequate representation for various under represented groups. The four nominated members include a woman, a Dalit, and a member
of a religious minority (Jain community)" the note further read.
"These four nominees have given back to society at every possible instance- if one of them has groomed athletes, the other has mentored creative geniuses and another of them has nurtured cinematic talent and one of them has done community service. The list includes two Padma Vibhushan recipients and a Padma Shri recipient" the notice added.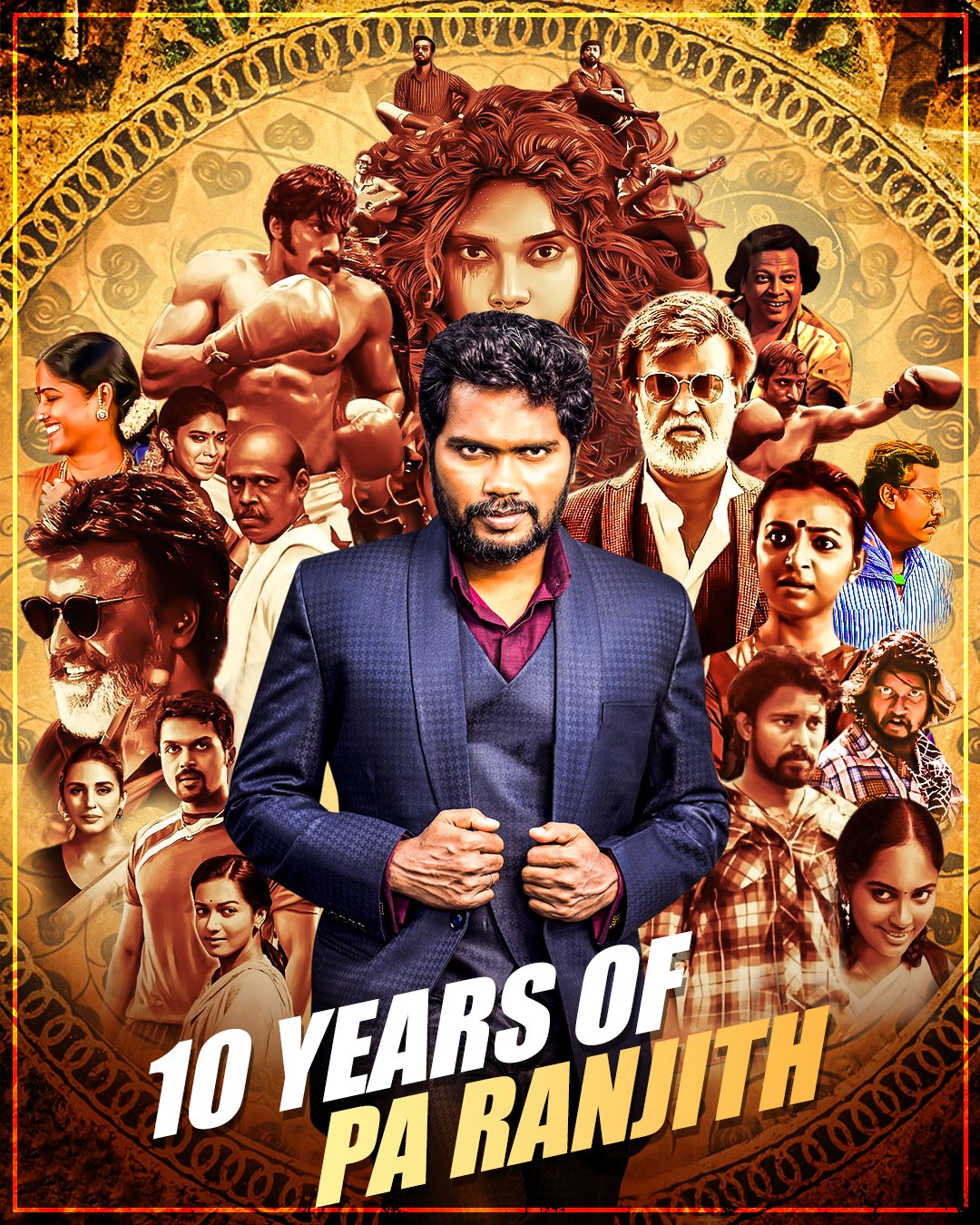 The term "Dalit" used to mention a musician who has been making people happy through his work for the past forty years, didn't go well with the online users at the time the announcement was made. Now, Pa.Ranjith, one of the important faces of new wave Tamil cinema, has made a strong opinion about the decision made by the Union government about about appointing Ilayaraja as MP.
"I have my criticism over Ilayaraja being appointed as an MP. Party BJP has been doing this identity politics for a long time. Initially, they appointed Ramnath Kovind who belong to Dalit community as the president of our country. If we ask what he did in the 5 long years of his tenure as president, we have no answer" Ranjith said.
"Now, they have made Draupathi Murmu who belong to the tribal community as the president. By appointing people like them, there will be no change in caste discrimination or superstitious beliefs about religion or fundamentalism. They will justify their ongoing politics and use such candidates to say that they are also giving opportunities to people who belong to scheduled caste and tribe" the filmmaker believed and added that he sees the MP post provided to musician Ilayaraaja as a similar one.
Watch the video below :
ரொம்ப ரொம்ப முக்கியமான ஒரு பேட்டி..

நாடகக்காதல் விமர்சனம் பற்றி, நட்சத்திரம் நகர்கிறது குறித்து, அரசியல், சினிமான்னு எல்லாத்தையும் பற்றி ரொம்ப ஆழமா பேசிருக்காரு ரஞ்சித்..

குறிப்பா இளையராஜா MP பதவி, பாஜக குறித்த விமர்சனம் Shows the Guts of @beemji 😍🔥👏https://t.co/tYCDUVj1UO pic.twitter.com/0JHupWMYEz

— தோழர் ஆதி™ 😎🔥 (@RjAadhi2point0) August 24, 2022
"Ram Nath Kovind couldn't even do what RK Narayanan did. Even he faced discrimination while he was being a president. Till the last day, he was neglected by Prime minister Modi as Ram Nath Kovind was greeting him but PM Modi was looking at the camera. These kind of visuals makes us understand why they provided such postings to the people of Schedule caste and tribe" he concluded.
Watch the full interview below :
Credits : Thanthi TV