"If You Ask Me To Stand Upside Down, I Will Do" Said Nayanthara To Vignesh Shivan !! The Director Reveals !!
By Dhiwaharan
Director, actor and lyricist Vignesh Shivan might only be a few films old but the young filmmaker has made a mark in the Tamil industry. He also has the spotlight trained on him for another reason – his relationship with actor Nayanthara. Their photos together on social media have always sharpened people's curiosity.
[wp_ad_camp_1]
In an interview with Galatta Tamil, an online Tamil channel, Vignesh answered some interesting questions about the star and the relationship they share both on and off screen.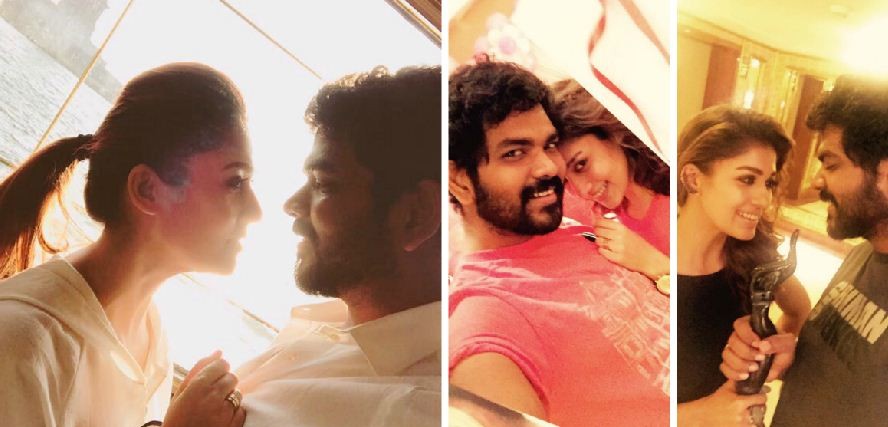 "I'm very happy and proud to know a such a person. Very inspiring character. She has come across difficult situations, braving it all. I'm not sure if I'll have her confidence level. She's a very strong human being," said Vignesh, answering a question about his thoughts on the lady superstar.
Vignesh also opened up that while working with her in Naanum Rowdy Dhaan, his confidence level was pretty low, given that he was directing after a four-year break. "Therefore, I hesitated to approach her with acting suggestions. I was also warned earlier by others that she's a very professional actor and wouldn't want her time to be wasted."
But it came as a major relief to him when Nayanthara spoke to him personally saying, "If you want me to stand on my head, I'll do it because that's my job. Please do not hesitate to extract the kind of work you want from me."
"Only then I gained some confidence. She created that kind of a comfort zone for me," he said.
[wp_ad_camp_1]
Vignesh also explained that Nayanthara is not like what certain people project her to be. "Only those close to her will know her true self. She's a very normal person. Mostly they only discuss her past relationships. But having gone through so much, she's now numb and has moved on. If you get to know the real person, you will only have respect and love. Anyone who gets to know her will like her, she's such a person," he said.
Answering another important question on online trolls, Vignesh said that the culture of people abusing unknown persons online has deeply affected and shocked him. "Trolling has become the norm. I don't understand what kind of happiness they gain from posting such comments. Why would you hurt someone you don't even know? I'd like to understand what goes on in their mind. Why does someone think and behave like that?" he mused.
Vignesh further added that it is difficult to stay away from such negativity. "You may act like you're not hurt by such comments. You may behave as if you've not seem them. But invariably you end up seeing such hate and it affects you. That is unavoidable. It takes time to practise ignoring such negativity. You try to become numb and you learn to ignore," he said.
When asked if wedding plans with Nayanthara were in the offing, Vignesh chuckled and answered with a noncommittal "You should ask Nayanthara about her wedding plans, I may have to ask my mother on mine."
[wp_ad_camp_1]
Watch the Video here :
Source : Galatta
What do you think on his interview ?? Let us know !!