Articles
"I Vote For Losliya" Said This Controversial Actress !! Got Trolled Hilariously !!
The 95th day of Bigg Boss Tamil saw Kavin getting out of the house voluntarily as he wished to get himself evicted from the show with Rupees 5 lakhs which was offered by Bigg Boss. Sandy and Losliya burst into tears when they heard about Kavin's decision. It should be noted that Kavin had so far faced nine eviction rounds and each time, the public voted in Kavin's favour and made him stay on in Bigg Boss Tamil 3.
[wp_ad_camp_1]
Losliya was in tears and pleaded to Kavin to reconsider his decision. Further she added that she too would quit the show if Kavin leaves. But Kavin gave Losliya a photo of her family and asked her to continue in the house for the sake of her family. Following the exit of Kavin, Losliya was seen crying near the exit door. Meanwhile, this episode made an impact among the viewers of the show as they started sharing their opinions about Kavin's decision.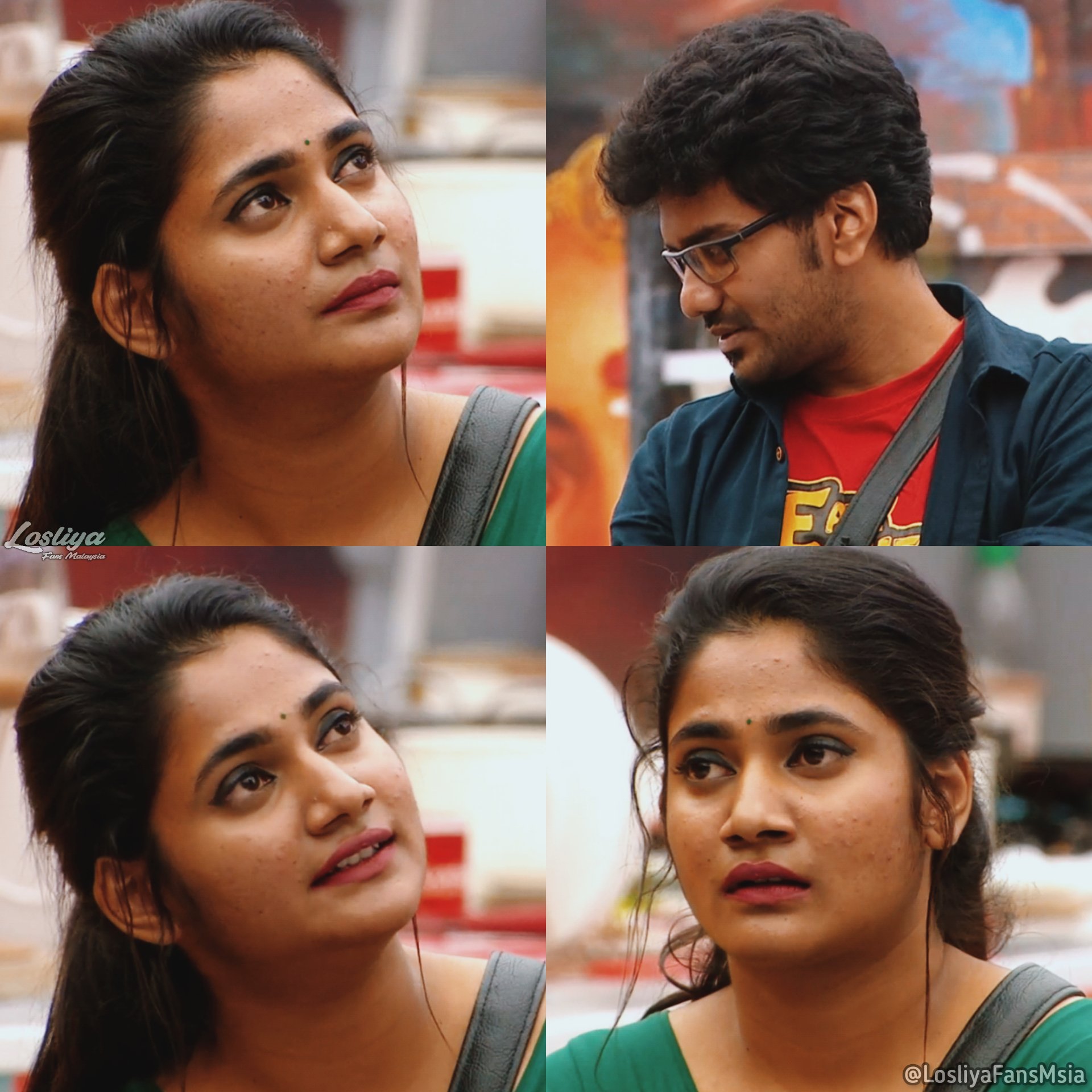 Evicted contestants such as Reshma, Vanitha supported Kavin for his decision. Vanitha who said that she supports Kavin for his brave decision, posted a tweet saying that she is going to vote for Losliya. She said that she is honest among all the contestants and needs experience to become a humble woman in future. She also said that Losliya is a good girl.
[wp_ad_camp_1]
Check out her post below :
I AM VOTING FOR #Losliya ,THIS IS MY HONEST PERSONAL OPINION .THE GIRL ISN'T A BAD CHOICE AT THIS POINT. I've seen her up close and personal and she's a darling ❤️.I don't have any grudge against anyone else.but comparatively she's my best choice.#losliya_army

— Vanitha Vijaykumar (@vanithavijayku1) September 26, 2019
I started liking her from when I started noticing her ,after my reentry.i grew attached to her she is definitely a good girl.just confused and gets influenced but she's not at all bad or mean https://t.co/Fue2iJ0pfi

— Vanitha Vijaykumar (@vanithavijayku1) September 26, 2019
However, her followers trolled her for these tweets as Losliya is currently pleading to Bigg Boss to get out of the show. Check out some of their reactions below :
Title should give to the deserves one. Not for a person who spend 90 days in garden area for god sake. ❓😕

— Niharika (@Niharik81465472) September 26, 2019
Not even one place this smart girl Losliya has given any commitment or used the word "love". She is keeping all options open, very cunning girl.
All those Loosuliya fans who trolled you would now support you 😂
Is this your real account, your judgement looks very poor.

— Unknown Quantity (@bigbosstamil3o) September 26, 2019
You're just taking it on #Sherin as she called you out. She always treated you as a friend only, she will be Disappointed when she comes out and sees this.

— Unknown Quantity (@bigbosstamil3o) September 26, 2019
@ikamalhaasan This lady doesn't like Darshan or Sherin, so misguiding people on voting. We want someone who's genuinely playing the game from the beginning.

— விஜி (@BiggbossFollow2) September 27, 2019
Sorry Vanitha… I have been admiring you… With this post u lost the respect🙏

— swats (@Swathi55513436) September 26, 2019
#BiggBossTamil3 உனக்கு பாவம் பாத்து வோட் போட்டேன் பாரு என் கைய கொண்டு போய் அடுப்புல வைக்கணும்

— skchennai (@skmadras) September 27, 2019
[wp_ad_camp_1]
ஒரு பச்சோந்தி இன்னொரு பச்சோந்தி ah ஆதரிக்கிறதுல

எந்த வித ஆச்சர்யமும் இல்ல 😂 #BiggBossTamil3

— BiggBossTamil Reviews (@BiggBossTami3) September 27, 2019
Abhirami also endorsed these tweets of Vanitha by posting an Instagram story in a way of supporting Losliya :