"I Used A Bad Word In front Of Kamal Sir" – Lokesh Kanagaraj !!
Fahad Faasil
Kamal Haasan
Lokesh Kanagaraj
Vijay Sethupathi
VIkram
CM / Updated: 2022-05-23
11:45 IST
By Dhiwaharan
Promotional activities of one of India's most anticipated film "Vikram" are going on in full swing with Director Lokesh Kanagaraj, Actors Kamal Haasan, Vijay Sethupathi, Fahadh Faasil promoting the films in every possible way. Kamal recently attended the Cannes Film Festival to release the "NFT" of "Vikram" and a grand audio launch took place at the Nehru Indoor Stadium with celebrities such as Simbu, Pa. Ranjith, Udhayanithi Stalin taking part in it.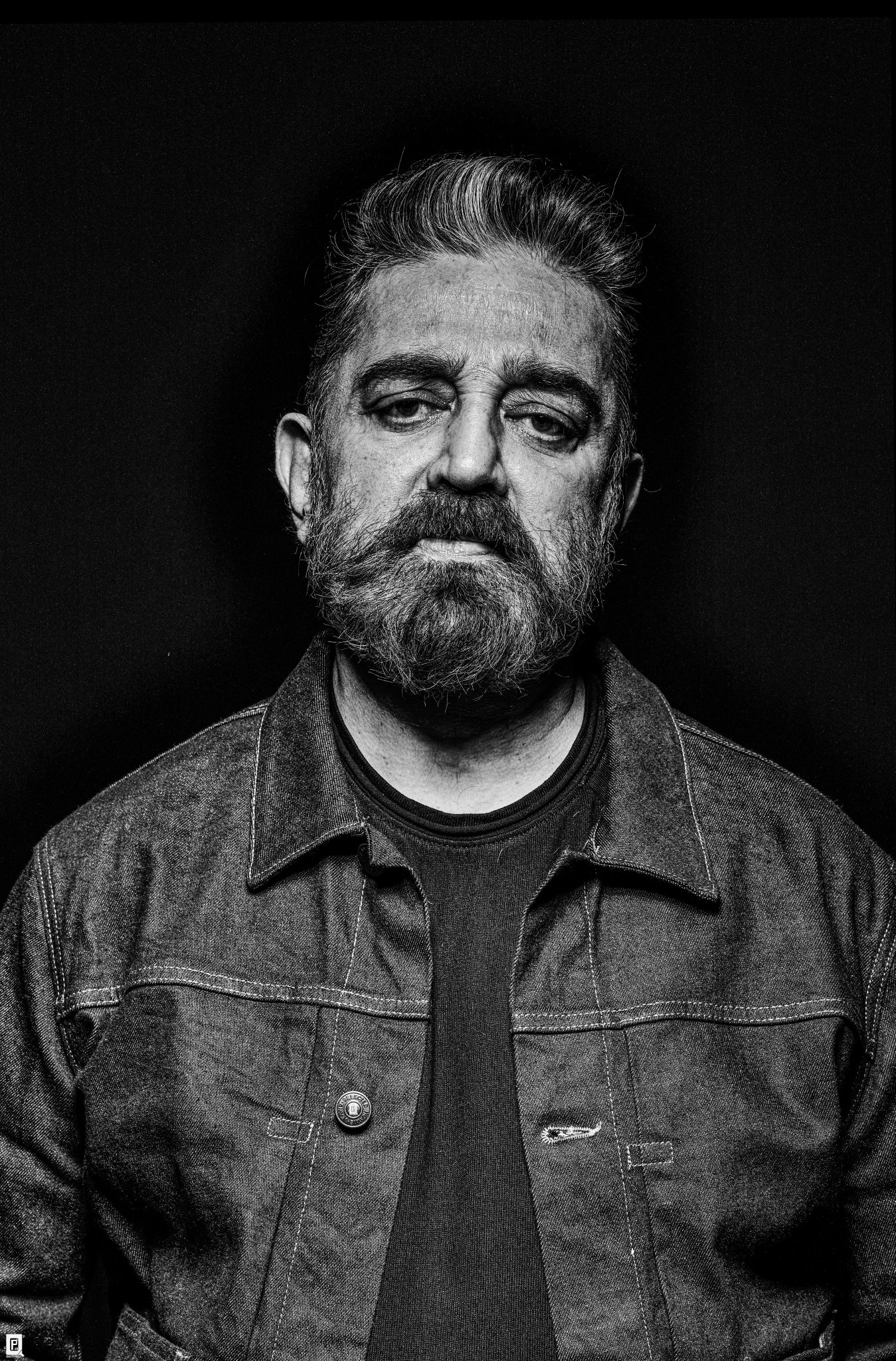 Kamal also went to Mumbai recently to promote the movie through the show of Kapil Sharma as well. In the meantime, Director Lokesh Kanagaraj who is known for the films he is making with crime back drop, attended an interview with film critic Baradwaj Rangan and shared about his experience in making the movie with star studded cast.
Starting from how the project got initiated to handling three biggest stars of India for his movie, Lokesh opened about many of his valuable experience making the film. The filmmaker said that the film's shoot took place for 125 days and 100 days of shoot were took place in the night. "We shot with Kamal sir for 60 days and with other stars for the rest of the days. Kamal sir gave me full freedom as he didn't even ask where the shooting is taking place and what actors I'm shooting with in the days that he didn't involve. He believed me so much that I showed him the film only last week and didn't ask a single question till that since the shoot's start" Lokesh said in the interview.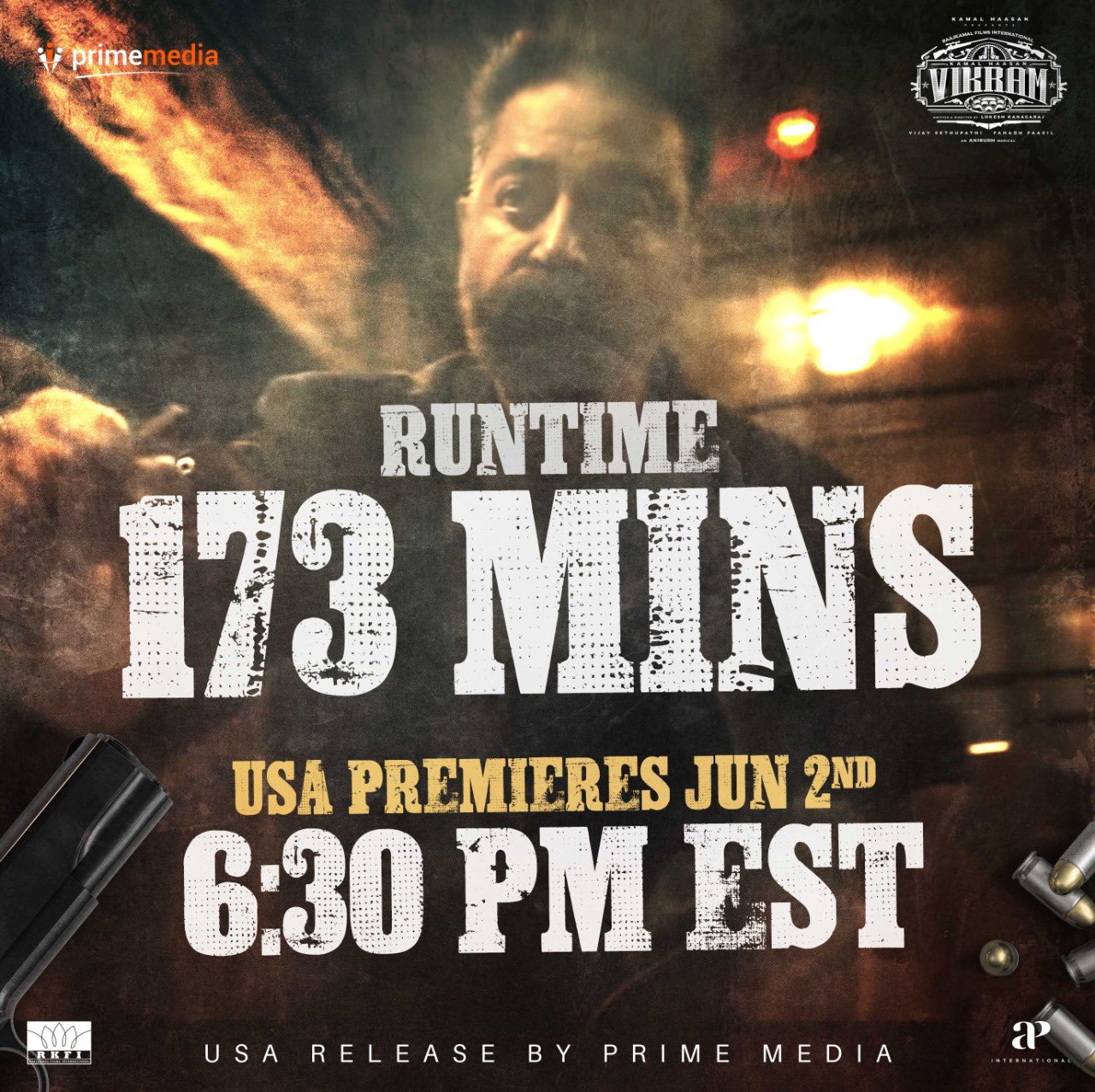 The filmmaker made sure that the film is a "pakka entertainment emotional action film" and no politics involved in it. Unlike "Master", for which he said that it will be 50-50 film of himself and Vijay, Lokesh said that he owns "Vikram"  100 %. While answering to one of questions of Baradwaj Rangan, Lokesh Kanagaraj revealed that he uttered a bad word out of "excitement" while saying "cut" for his idol Kamal Haasan for the first time.
Baradwaj asked Lokesh whether it was a different experience for him to see Kamal Hasaan through monitor as he grew up watching him in different formats such as TV, Theatre. Replying to that, Lokesh said that it was indeed a different experience for him as he jumped out of excitement and uttered a bad word while saying saying "cut" for Kamal Haasan for the first time.
View this post on Instagram
"My first shot with Kamal sir was at RKFI where we made a scene of himself opening his eye. But as a shoot, my first encounter with Sir was a song. As you said, I have been watching sir in different formats all these days and watching him through monitor for the first time was a different experience" said Lokesh Kanagaraj.
"After saying "Action" for the first time, instead of saying "cut", I uttered a bad word and was clapping and jumping out of excitement. Someone else needed at that time to say "cut" and Sir (Kamal Haasan) also knows about that" The filmmaker further said.
Watch the video below :
Credits : Galatta Plus 
Lokesh, throughout the interview, shared about many more aspect of the film and looked very much promising to make "Vikram" a huge hit. As far as the speculations between Lokesh's other films being connected to "Vikram", Lokesh Kanagaraj, indirectly confirmed that there was few scenes like that by referring to how Thiagaraja Kumararaja connected "Aranya Kandam" and "Oram Po" in which he worked as a writer.
Being one of the most expected film of Kamal Haasan after "Vishwaroopam", "Vikram" is slated to release on 3rd of June across the theatres in the world in different Indian languages.