"I Tried Killing Him 10 Times In The Last 2 Months" – Shocking Confession From Gireeshma
Chennai
Gireeshma
Kerala
Lovers
sharone
5 months ago
By Dhiwaharan
Gireeshma, prime accused of the Sharone murder case, confessed that she tried to kill him 10 times in the last two months, says the report of Thanthi TV. A viral video that showed Gireeshma challenging Sharone to consume a bottle of mango juice was also an attempt to kill him, says reports.
On Monday, Gireeshma detailed about the crime during evidence collection at Vettucaud church and Veli tourist village on Monday. During the process, Gireeshma said that Sharone forced her to marry him and it happened at the Vettucaud church. The marriage was not official and he reportedly brought Gireeshma to the place in a bike, says the report of Mathurbumi.
#BREAKING || கேரள – தமிழக எல்லையான பாறசாலை பகுதியில் காதலனுக்கு விஷம் கொடுத்து காதலி கொலை செய்த வழக்கு

* 2 மாதங்களில் காதலன் சரோனை 10 முறை கொல்ல முயன்றதாக காதலி க்ரீஷ்மா பரபரப்பு வாக்குமூலம் pic.twitter.com/KLuM5gRGDg

— Thanthi TV (@ThanthiTV) November 9, 2022
It was a idea of Sharone for a marriage as he wanted to avoid people gazing at them unnecessarily. Gireeshma showed the probe team of the bench on which they sat and she elaborated thee sequence of incidents that happened there.
When Police took Gireeshma ro Veli tourist village, where the duo reportedly visited after marriage, Gireeshma apparently informed the probe team that it was during that time she realized something needs to be done to avoid him. That's when she made use of the Ayurvedic concoction mixed with poison. Meanwhile, reports also said that she cooperated with the probe team.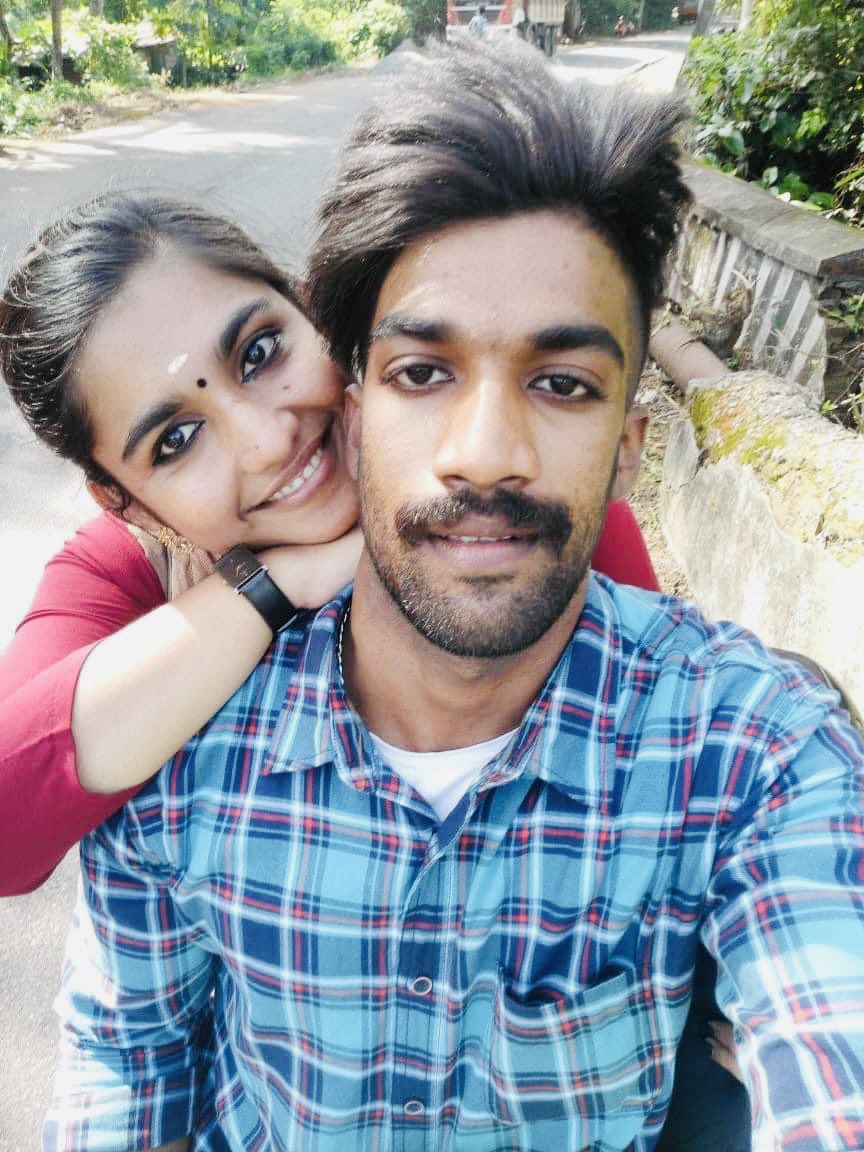 Gireeshma said to Police that Sharone had refused to delete her private pictures from his phone when she asked. The accused was scared whether Sharon would send the pictures to her fiance. Sharone was obstinate not to delete the photos even after she made a suicide threat, Gireeshma revealed.
Greeshma, resident of Karakonam admitted to the crime during an interrogation, five days after Sharon, a native of Parassala, died of multiple organ failure at Medical college Hospital on 25th of October. He had fallen ill after drinking mango juice and a concoction prepared by Greeshma on 14th of October.
ADGP Ajith kumar said that the accused used Kapiq, a herbicide, that her uncle purchased for agricultural purpose. The official said that the reason behind Giresshma's crime is to sever her relationship with Sharon and marry another person.
He had fallen ill after drinking mango juice and a concoction prepared by Greeshma. pic.twitter.com/KE0To26yhn

— Mithun Vijay Kumar 🇮🇳 (@MVJonline) October 31, 2022
"Sharon and grishma had been in a relationship for a year. However some issue cropped between the duo in February month. Greeshma's marriage was also fixed with another person and she wanted to end the relationship with Sharon. "With the intention to kill Sharon, Gireeshma mixed pesticide with the concoction she gave him" said Ajith kumar who ruled out the involvement of Gireeshma's parents Or anyone else in the crime.
The official also said that there was no evidence to suggest that superstitious belief of the girl's family played a role in the murder. "Though Girishma had cited "Jathaga dosham" in a bid to end the relationship, there is no evidence yet that it was the reason for the murder. She tried soft tactics to remove Sharone from her life l, when it did not work she restored to the cruel deed" the official added. Gireeshma mixed the poison in the the herbal concoction that was prepared at home for her mother when Sharon went to the washroom, according to the official.