"I Have Never Seen A Person Like Azeem" – Popular Anchor
Written by Dhiwaharan Published on Jan 19, 2023 | 10:02 AM IST | 238
Follow Us
Comments: 0
Panimalar Panneeraselvam who is know for hosting shows and interviewing celebrities, on Wednesday, came up with a tweet in her official social media handle, stating that Azeem is the worst person she witnessed in her life. Sharing a long post which said that every individual should avoid a person like "Azeem", Panimalar made the statement.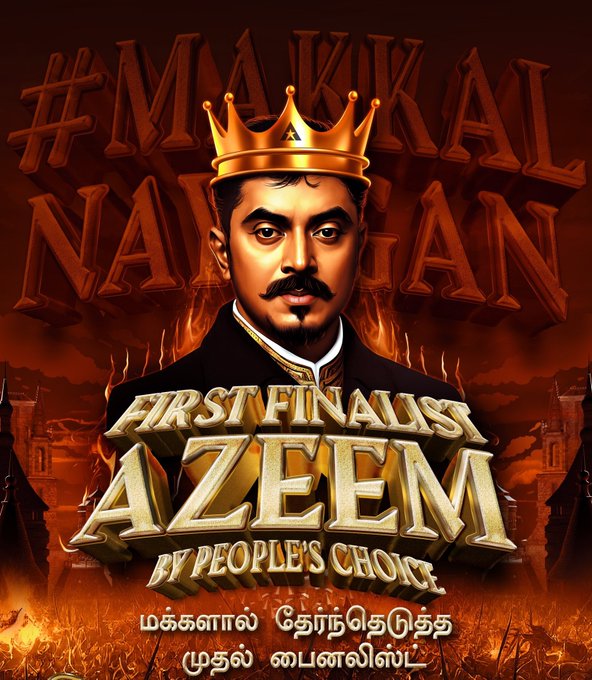 "If you want your life and future to get good, disconnect with people like Azeem in your friends and relative circle, without mercy" read post shared by Panimalar in her official Twitter handle. "We would have come across these kind of psychopaths in school, college or work place. We shouldn't think twice about disconnecting who support Azeem based on his religion, party etc" the post further read.
View this post on Instagram
"Despite having contradict opinions about the winners in the past five seasons, never witnessed such toxic personality in Bigg Boss history. If he wins, there is no much humiliation for Kamal Haasan who talks about truth and honesty every week" said the author of the post.
Here's the screenshot of it :
Sharing the post, Panimalar said "Excuse for the bad words but it is 200℅ true. I have never seen a shameless person like him in my lifetime"
Here's her tweet :
Excuse for ketta vaarthai aana 200% unmai, இந்த மாதிரி கேவலமான ஒருதன நான் பாத்ததே இல்ல 🤮 pic.twitter.com/F87UAOgoMF

— Panimalar Panneerselvam (@PanimalarPs) January 18, 2023
Panimalar Panneerselvam is a popular journalist who worked in various television channels. Known for her bold opinions, Panimalar has a separate set of followers for her tweets. Having more than 54,000+ followers in the micro blogging social media site, Panimalar is very much interactive with her followers.
As season 6 of Bigg Boss is nearing it's end, winner of the show is expected to be announced in the upcoming weekend episode. Azeem, Vikraman, Shivin, Amudhavanan, Myna are contesting for the title as of now as Kathir left the house with the money bag that consisted Rs. 3 lakh. Another money offer has been announced by Bigg Boss and one more contestant is expected to leave the house.