"I Hate Maanaadu, The Film Gave Me Headache" – Fan !! Check How Venkat Prabhu Handled The Criticism
Written by Dhiwaharan Published on Jan 17, 2022 | 19:06 PM IST | 88
Follow Us
Comments: 0
Ace filmmaker Venkat Prabhu replied to a video shared by his brother Premgi Amaren in his official twitter handle which shows a fan criticizing "Maanaadu" film for its repetitive scenes. The fan says that the film gave him headache and it is the worst film of year 2021, according to him. Premgi shared the video by adding laughing emojis to it and tagged Venkat Prabhu. Replying to the tweet, VP said that all kind of criticisms should be taken in right spirit and added that the focus should be on making films in future that is understandable and likable to that particular person also.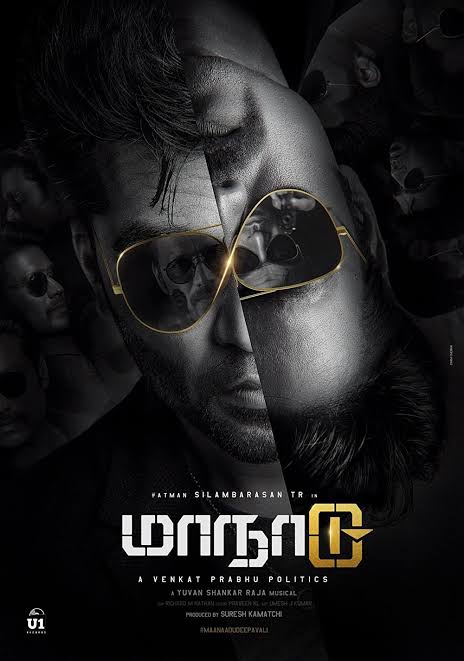 Maanaadu released on 25th of November in theatres with huge expectations among fans. The film became the first one to release under the "time loop" genre and became a massive success in the box office. Plot of "Maanaadu" revolves around Abdul Khaliq (played by Simbu) getting stuck within a day and realizing that he has a purpose of exposing the corrupted policemen and politicians who are using religion for their personal profit.
On seeing Policeman Dhanush kodi causing a religious riot to kill the chief minister and putting the blame on an individual who belongs to Muslim community to right off the murder, Abdul Khaliq finds a way to expose him and the politician whom he gets orders from to Chief minister before dies. In the process, Khaliq dies several times to restart the day to execute his new plans as a result which the makers were forced to repeat scenes in order to make the Tamil audience understand about "Time loop"
The film became a huge success among the mainstream audience as Prabhu made the complicated plot with a screenplay that is as simple as possible in order make even the "C" centre audience to enjoy. However, the film didn't work for a fan who says that he hates the film so much for its repetitive scenes.
When the fan was asked what film he hates the most that got released in 2021, e answers "Maanaadu". "On seeing the repeated scenes, we get headache. There was no story, noting in that film. I lost interest after they repeated the actions so many times. No one said that it was a "time loop" film as well. I came out of the theatre in midway due to the headache" the fan says in the video shared by Premgi.
Watch the video below :
😂😂😂😂😂😂😂😂😂 @vp_offl pic.twitter.com/qnJymGAjR9

— PREMGI (@Premgiamaren) January 16, 2022
On seeing the trolls and mockery the innocent fan was receiving, Director Venkat Prabhu came up with a reply saying that all criticisms should be taken in the right spirit and the focus should be on how to make film that is understandable and likable to that fan also. "All criticism we have to take it in right spirit Prem!! Good or bad!! Namba paakadha criticism ah!! Adutha Padam ivarukkum pudikura maathiri puriyura maathiri try pannuvom" reply of Venkat Prabhu read.
All criticism we have to take it in right spirit Prem!! Good or bad!! Namba paakadha criticism ah!! Adutha Padam ivarukkum pudikura maathiri puriyura maathiri try pannuvom @Premgiamaren #SpreadLove https://t.co/PQY4cCGhSz

— venkat prabhu (@vp_offl) January 16, 2022
The filmmaker garnered accolades from his followers for his perception towards fans and criticisms. Few asked the director not to get confused and asked him to continue trying experiments. Check out some of the reactions VP's tweet received below :
Nambikkai thaaney vaazhkai bro 🤞🏼

— venkat prabhu (@vp_offl) January 16, 2022
Haha. Love you, Saar! 💖🌸

— T.S.Suresh (@editorsuresh) January 16, 2022
Saar.. Vendam sir.. Aduttha padam kooda ivarukku puriyaadha maariyae edunga.. Ivarukku puriyadha padam will be a new / different content from you….confuse aagaadeenga saaaar 😅

— Indian (@Indian1726) January 16, 2022
True sir, neenga pudikura maathiri puriyura maathiri try pannallum, one section of the social media crowd will again criticize. No film has ever satisfied everyone. eppidi eduthalum criticism will be there sir.

— Rohit Niranjan V (@RohitvNiranjan) January 16, 2022
வெங்கட், எல்லோரையும் திருப்தி செய்யும் படம் என ஏதாவது உண்டா? But you are the coolest in Indian Directors. I love you beyond your cinema just for your character. Mark my words. You'll achieve some thing big on International level soon. You've got the stuff. Cheers!

— Selvakumar யாதெனக் கேட்டேன் (@ISRselvakumar) January 16, 2022
Venkat Prabhu recently announced a film with Ashok Selvan, title of which is "Manmadha Leelai" and termed it as "A Venkat Prabhu Quickie". Music of the film is going to be composed by Premgi Amaren. While sharing the first look posted, Prabhu said that it is going to be a his "next fun quirky ride!"
Here is the 1st look of my next fun quirky ride! #AVenkatPrabhuQuickie #VP10 #Manmathaleelai (tamil) #Manmadaleela (telugu) with my brother @AshokSelvan a #IsaiPlayboy @Premgiamaren musical @that_Cameraman @UmeshJKumar thanks to @Rockfortent thank q @TSivaAmma saar! pic.twitter.com/1CNWBkCBRd

— venkat prabhu (@vp_offl) January 15, 2022