"I Expected A Lot More From Valimai" – Ajith's Blockbuster Director
By Dhiwaharan
Director Venkat Prabhu who made a blockbuster film like "Mankatha" with actor Ajith kumar, in a recent interview, has said that he expected a lot more from "Valimai" but got a little disappointed with what really transpired. The filmmaker said that he is very much excited about the upcoming project of Ajith and Vinoth as it is a story narrated by Vinoth to Ajith at first.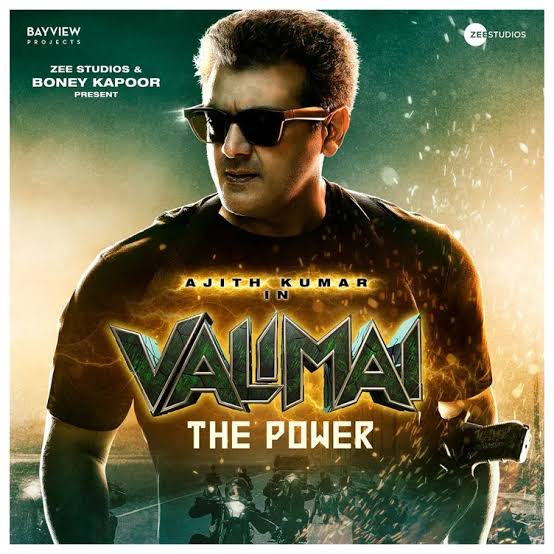 "Valimai" revolves around a cop named Arjun who is about to hunt a biking gang which is involved in causing harm to the people of Chennai by providing drugs, committing murders and chain snatching by using their bike riding skills. When Arjun is all set to nab them with his experience in Police department, he comes to know about his own brother being the part of the evil gang.
Rest of the film lies on whether Arjun saved his brother and youngsters from tthe head of the evil gang. Releasing in theatres across Tamil nadu on 24th of February, the film received mixed reviews from the critics. Slow paced second half and predictable screenplay tested the patience of audience and the makers decided to trim 15 minutes from the film from the third day of it's release.
However, the film managed to perform well in the Box office due to the stardom of actor Ajithkumar who has been acting in Tamil cinema for the past 30 years.  Now, director Venkat Prabhu, "Manmadha Leelai" of whom released in theatres recently, in an interview, said that he expected a lot more from "Valimai" but got a little disappointed.
"Valimai was a good, action packed film but I think I have expected a lot as a fan. I really love the works of Vinoth sir. Later, I came to know that the story Vinoth sir narrated at first to Ajith sir is going to be made next. I'm really looking forward to that" Venkat Prabhu said.
"Because, I always liked Vinoth sir's detailing and references he takes from. He would make scenes that are closer to the reality. In " Valimai", they wanted to make a fast and furious kind of film in bike. It was new but I think I expected something beyond that " The filmmaker further said.
Watch the video below :
VP Always stuns with his Honesty.. #Valimai Review nu வேற எந்த Celeb கிட்ட கேட்ருந்தாலும் இவ்ளோ வெளிப்படையான பதில் வந்துருக்காது.. 👏❤️ pic.twitter.com/8vzXMuOgrL

— தோழர் ஆதி™ 😎🔥 (@RjAadhi2point0) March 31, 2022
"As it was about Thala and Vinoth, the expectation level would raise obviously. It almost got fulfilled but I expected more. I don't know how to say it exactly but I thought something was needed more for the film as a fan" he added.