"I Don't Watch IPL But It Is Scripted" Said This Popular Movie Reviewer !! Got Trolled Like Never Before !!
CM / Updated: 2019-04-13
15:00 IST
By Dhiwaharan
Starting from Ravichandran Ashwin's "Mankad" controversy to captain "cool" MS Dhoni losing his temper and breaching the boundary line, IPL 2019 is already hitting the headlines in daily basis. Not past half way through the tournament, the most expensive domestic cricket tournament is an absolute treat for cricket loving fans.
[wp_ad_camp_1]
As of now Chennai Super Kings being in the top of the table, Successful Indian captain Virat Kohli's Royal Challengers Bangalore placed in the last spot. Apart from the world class players who are participating in this tournament, Legendary retired players such as Sachin Tendulkar, Muttiah Muralidharan, Brett Lee, Brian Lara, Sourav ganguly, Ricky Ponting, Graeme Smith are also doing their roles for their respective sides.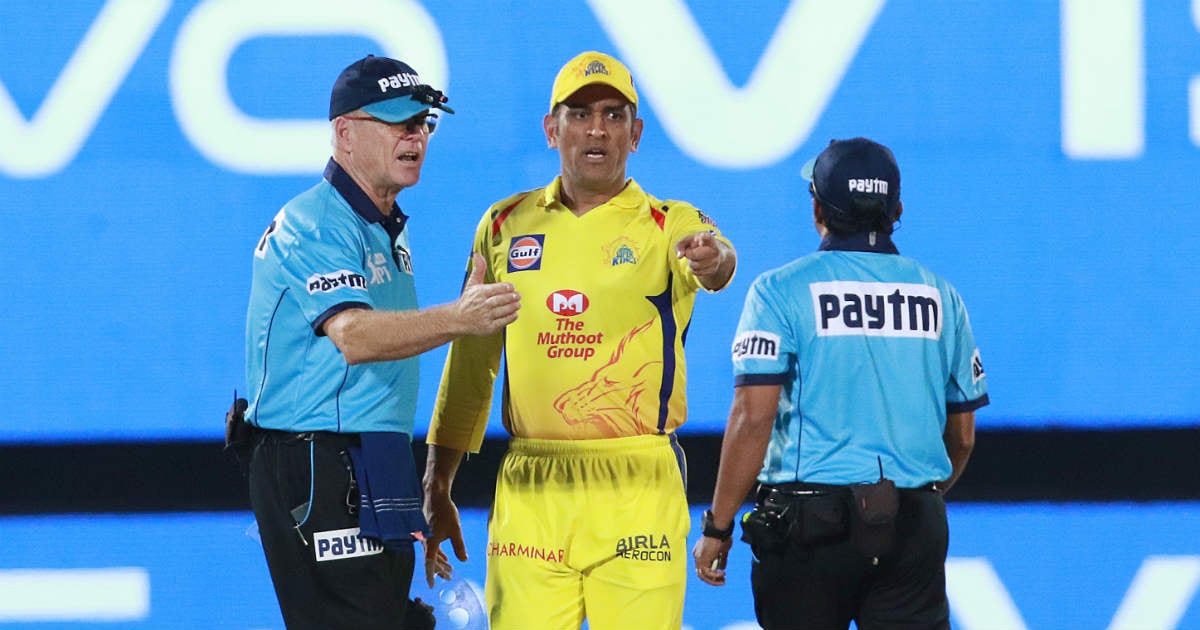 Though it was enjoyed by many number of fans, a separate set of people lost their hope in the tournament since they started to think that it is a scripted tournament and all the results of the matches are pre planned. Abishek Raaja, one of the prominent reviewers of Tamil cinema also believing in the same way whose tweet is now facing severe troll from his own followers.
[wp_ad_camp_1]
Abishek Raja is a movie enthusiast who rose to fame through his 2 minutes reviews. Now he is reviewing in his own venture named as "Open Panna" and made his onscreen debut by doing a supporting role in "Imaikka Nodigal". He also did movie tracking and promotions through his tweets. In his recent tweet he said that Kollywood should hire the writer who is writing the script for IPL 2019. he also added that he doesn't follow matches but know what happens inside.
Tamil cinema needs to hire the writer who's been writing for #ipl2019

Phenomenal work till now 👍

I haven't seen the matches but I know what's been happening.

— S Abishek (@cinemapayyan) April 12, 2019
This tweet receiving severe condemns from the fans of IPL who are asking that how could one give a statement like this without even watching the matches. One of a twitter user also questioned whether Kohli nodded to lose 6 consecutive matches for money.
[wp_ad_camp_1]
Ama bro neenga ellam kasu vangama niyayama review pandrinka la antha mari

— siva senthil (@cinesiva639) April 12, 2019
WWE pakra moodhevi😂😂😂

— Sanjay (@Sanjay76995405) April 12, 2019
Didn't see match but knows ahm. Isthathuku adraa movie reviews madriye 😂😂

— Hemanth Kumar (@TweetOfGideon) April 12, 2019
Ama Ivaru Than Bookie … Sootha Moodra Dei ! 😏

— Raymond (@Reddington94) April 12, 2019
Ava vilunthu porandu vilayaditu irukan ivaru periya pudungi sollitu poiruvaru review panra velaya parra poi

— syed anwar (@Anwarannu29) April 12, 2019
Match eh paakaala.. Aprom enna da pechu?

— Sudhirr Nanda (@Sudhirr48) April 12, 2019
So just by the script RCB has to loose all the matches…and kohli will shake his head for wat this bullshit script writter says ?

— bragadeesh (@dhonibraga) April 12, 2019
Movie paakamaley kaasu vangitu review kudukuradhu illaiya apdi thane @cinemapayyan 😂😂😆

— Sathvik (@Sathees13346916) April 12, 2019
This is bullshit tweet. Ne cricket ha asinga paduthura.. don't repeat pls.. a ball can be fixed not a game itself 👊👊

— Vinish vini (@ketta_vini) April 12, 2019
like the way u praise all the shit movie…. they should hire you to put jalra

— Balaji Sekar (@Snbala02) April 12, 2019
Like you create your own 'குறியீடு ' for movies to prove that you are a movie genius ??? Now you trying to prove you are different by not watching IPL….

— Sri (@iamsrid) April 12, 2019
What do you think on this statement of Abishek ?? Comment your views below !!