"I Don't Even Want Salary From You" – Maari Selvaraj To Karnan Producer
By Dhiwaharan
The most awaited teaser of Dhanush starring "Karnan" released on youtube recently and is currently trending in the feeds of all the prominent social media platforms. The film which marks the second directorial of Maari Selvaraj after "Pariyerum Perumaal" has created much anticipation through the singles and promotional posters. Now, the audio launch of the film took place and the filmmaker has revealed how producer Dhaanu and Maari Selvaraj reacted after watching the film for the first time.
[wp_ad_camp_1]
So far four singles of the film got released namely "Karnan Azhaippu", "pandarathi Puranam", "Draupathayin Mutham", "Utratheego" were released on youtuble and are trending. Most recently, the teaser was released ahead of the film's theatrical release which is scheduled on 9th of April.
Watch the teaser below :
Earlier, it was reported that the film is a period drama that is taking place in 1980s. As soon as the teaser got released, reactions are pouring from all the directions of the micro blogging social media platform. Now, during his speech at the audio launch, Maari Selvaraj has opened about how he got the opportunity to work with Dhanush in "Karnan" and revealed about Dhanush and producer Dhaanu reacted after watching the film.
[wp_ad_camp_1]
"After watching the film, Dhanush sir kept calm for a few minutes and said that there is a better place is waiting for me. Few minutes later, I asked him to tell about the movie. He asked me whether I don't have any shyness as I was asking him directly. I said that there are so many things such as theatre release, his fan base, mainstream audience to be considered. He asked me to forget me about it and said "I love you". I said I was waiting to hear that "I love you" from him" Maari Selvaraj said.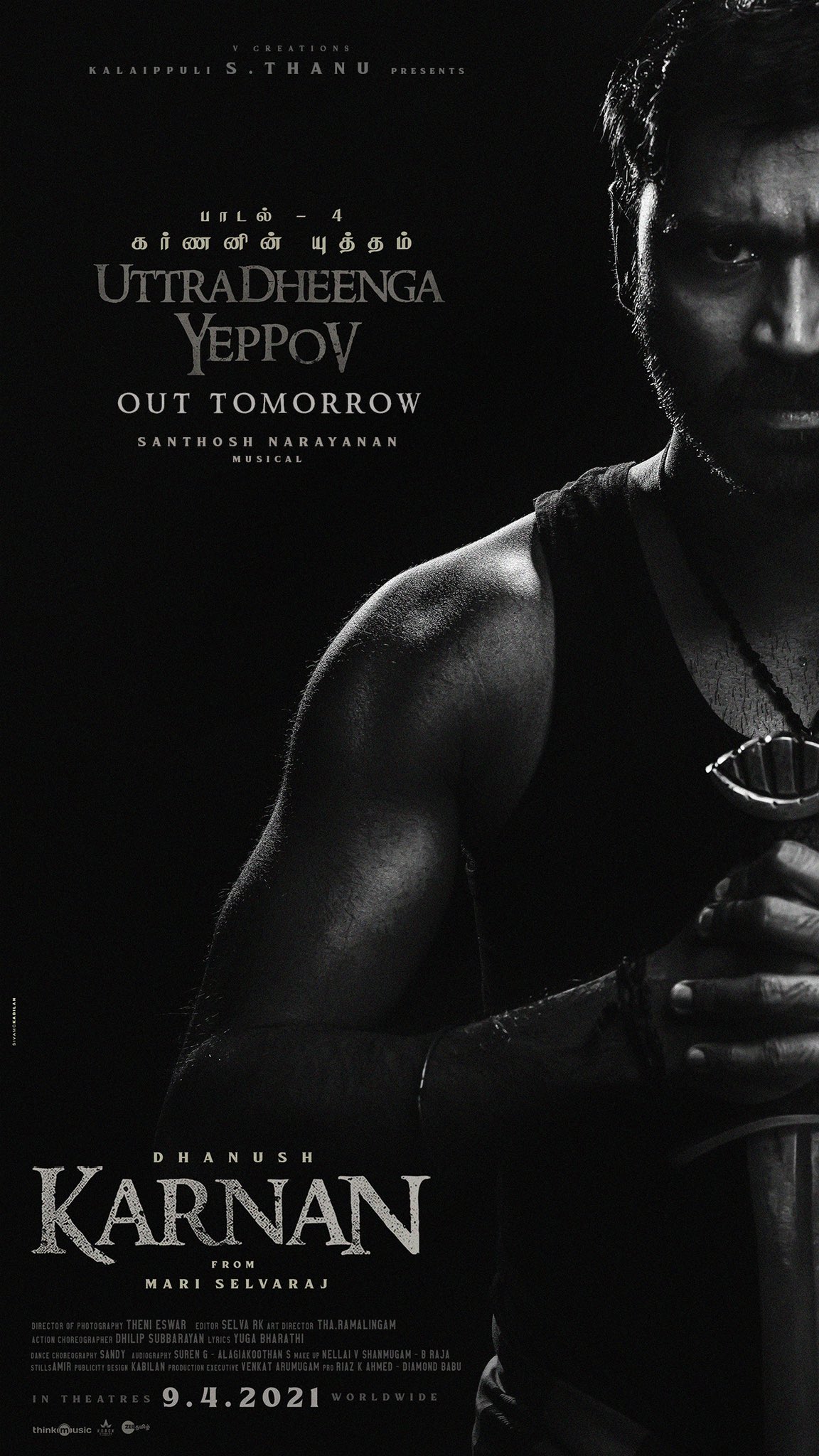 Talking about how Dhaanu reacted, Maari selvaraj said that he felt extremely nervous while the legendary producer was watching the film. "I didn't take any calls throughout the film's duration. I entered the hall during the last shot of the film to see his true emotions. At that time he was wiping his tears. When I went near him, he hugged me and kissed me for the first time. It gave me an immense confidence. After receiving a kiss from a legendary producer like him, I felt like receiving an award" Maari said.
[wp_ad_camp_1]
Maari Selvaraj even said that he doesn't even need salary. "Only after hearing his words, I went to buy new clothes. This kind of support is needed while making films like "Karnan". No matter whether you give my salary or not, the way to backed me is enough" Maari Selvaraj said.
Watch the video below :