Manmadhan is 2004 Indian Tamil language crime thriller film where Silambarasan played dual roles for the first time in his career while Jyothika, Sindu Tolani, Santhanam and Goundamani played the supporting roles. The film's score and soundtrack are composed by Yuvan Shankar Raja. The film revolves around twin brothers, Madhan Kumar (Manmadhan) and Madhan Raj, with the former being a serial killer of incorrect girls who cheat in the name of love and the latter being an innocent and a sincere lover.
[wp_ad_camp_1]
After more than 14 long years, the director of the movie A.J Murugan has came up with an accusation against Simbu and T Rajander. "Initially I planned to do this film with actor Ajith kumar" says the director.
In an interview with a Red Pix 24/7 , he said, "I told Ajith  a basic template during the shoot of Nee Varuvai ena in 1999. But he said he will get back to me. Later in 2001, when I told the same script to Simbu, he locked the script and told that he wanted to do it as his third film."
"Simbu approached producer SK Krishnakanth who accepted to produce the film gave me 25,000 advance and arranged an office for me.  One day he called and said Simbu wanted credits for the film's story and dialogues. When I spoke about it to Usha madam, she behaved in a very rude manner and compelled me to give the credits to Simbu. While the agreement was signed with my name under story, screenplay and direction, I was left with no choice but to agree (to give Simbu the credits) because it was a matter of my entire cinema career" he said.
[wp_ad_camp_1]
"Simbu who treated me as friend for 3 long years was totally changed and i couldn't meet him now. He promised me film opportunities and money but he never kept his word which is a mere betrayal"
"I thought even I should get back my rights. My only question is do i a more talented person than Simbu ? Why did they make me to direct their story and screenplay ? I am not Murugadoss or Shankar to direct their story. Will Simbu answer to this question ? Now I heard that the rights to remake the film in Hindi were on talks. They haven't gave me what i deserve" he says in the interview.
[wp_ad_camp_1]
Murugan says he even approached producer Dilli Babu for Manmadhan Chapter 2, who initially paid him an advance amount. "Dilli Babu told me to narrate the script to Atharvaa, but I didn't hear a single word from him after that which makes me to think that Simbu and his family is the reason for it"
Source : Red Pix 
"The same thing happened when I approached Ascar Ravichandran sir in 2008 regarding Kettavan. Ravichandran sir dropped my project. I didn't know what they are telling the producers," he added.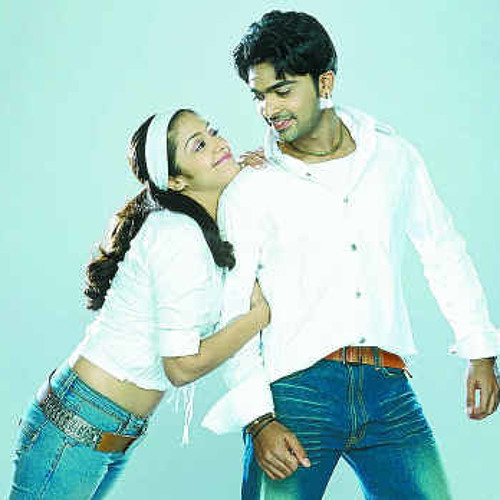 Silambarasan and Jyothika won critical acclaim for their performances and both were nominated for Best Actor and Best Actress Category at Filmfare Awards respectively. The film was released on 12 November 2004. It was later dubbed into Telugu as Manmadha. It was also remade in Kannada as Madana with Auditya and Sameksha in the lead roles.