How Nayanthara Reacted After Samantha Grabbed More Attention Through KRK?? WATCH
Nayanthara
Samantha
Vijay Sethupathi
CM / Updated: 2022-05-07
17:29 IST
By Dhiwaharan
Director Vignesh Shivan who is expected to marry his long time girlfriend Nayanthara soon, has opened on how she reacted on seeing Samantha receiving more accolades than her for their recent film "Kaathu Vaakula Rendu Kaadhal". The filmmaker said that Nayanthara is happier than ever and always wanted Samantha to feel comfortable and happy to work in their project.
View this post on Instagram
"Kaathu Vaakula Rendu Kaadhal" starring Vijay Sethupathi, Nayanthara and Samantha released in theatres on 28th of April with much expectations. The film revolves around Rambo, played by Vijay Sethupathi, who is in his 30s, falling in love with two women at the same time. When the two women come to know about each other, Rambo tells that he loves both of them and will only marry them both together.
Second half of the film lies on three of them deciding live in a house together till Rambo tells whom he wants to get married to. The 2 hours 38 minute long film ends with a marriage sequence where both the women appearing in a marriage hall to marry Rambo and the climax shows what they really have decided.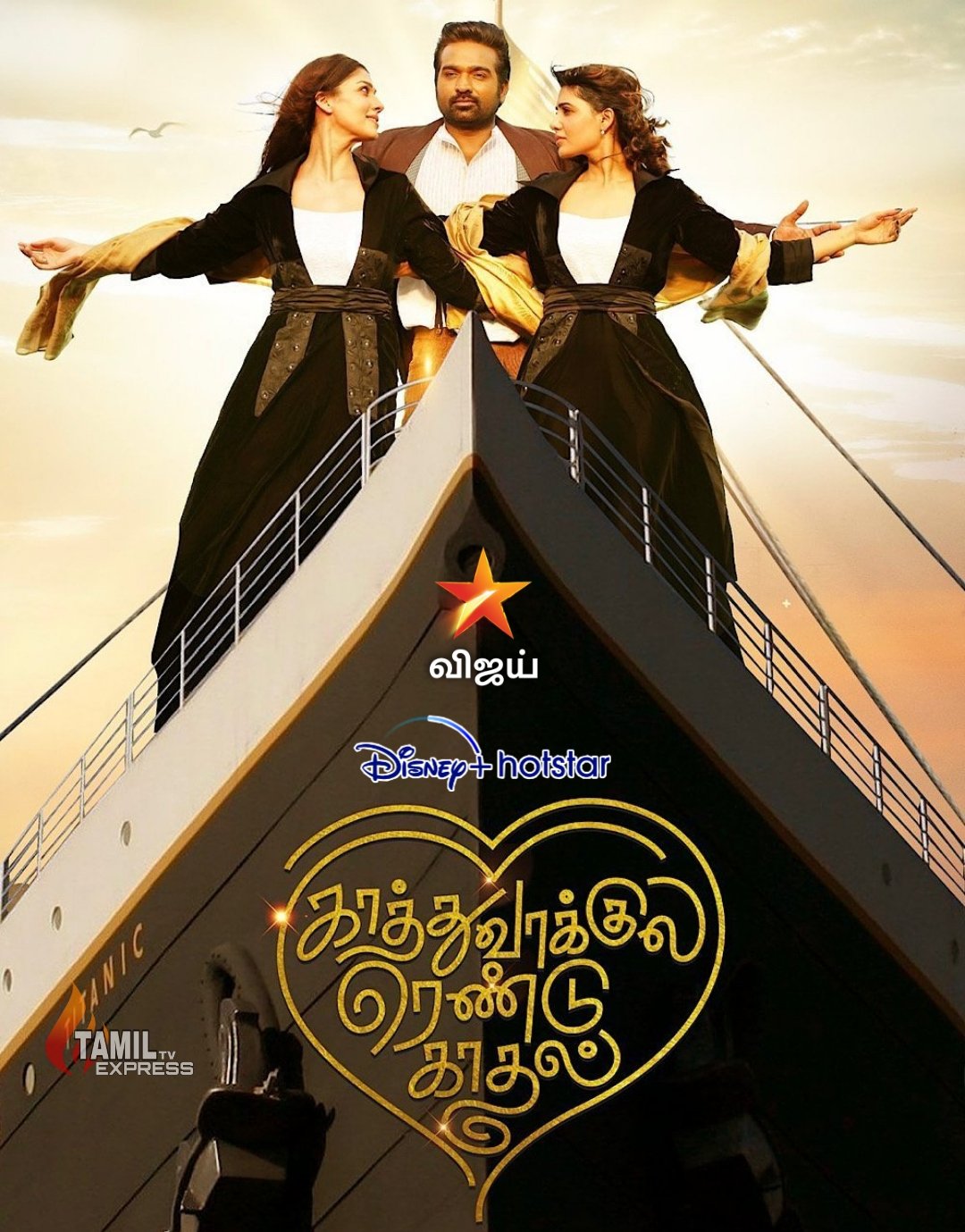 The film has been receiving mixed reviews from the audience and movie critics. Reacting to the negative reviews, director Vignesh Shivan, through one of his tweets, said that the film is being celebrated by public audience.
Now, answering to a question of an anchor who asked how Nayanthara feels while audience were chanting "Khathija", "Khathija" and giving more reception for the role played by Samantha, Vignesh said "Nayanthara feels so happy about it. Because she was the one who talked to Samantha first to get her roped in for the project"
"Nayanthara was the one got appointment for me from Samantha to tell her the story. Even in the shooting spot, they were nice to each other.They both had fun together and were happy. It will be happy for us to see them share their bonding in the set" Vignesh Shivan said.
.@VigneshShivN Sharing The Friendship Bond of #Kanmani & #Khatija on Sets ❣️💯 This is So Lovely To Hear 🥰.@Samanthaprabhu2 #Nayanthara @VijaySethuOffl #KaathuVaakulaRenduKaadhal pic.twitter.com/o20VHFgx2y

— Trends Samantha™ (@Trends_Samantha) May 6, 2022
"After "Naan Pizhai" got released and became a huge hit, Nayanthara requested me to do well with the song of Samantha. When I showed "Dippam Dappam" to Nayanthara, she felt extremely happy and excited and believed that Samantha would definitely love it. She enjoyed that and she also enjoys this" Vignesh Shivan said referring to the reception Samantha's role is getting.
"No one should blame us tomorrow of reducing the portions of Samantha and for ruining her character in the film. We didn't want people to tell that the role of Kanmani was good compared to Khatija. We are happy now that Khathija role is being celebrated more than Kanmani" Vignesh Shivan said.
Watch the video below :