Actor Vijay's "Master" which is still running successfully in theatres got released on Amazon Prime on 29th of January and the details of the total views in garnered so far has been surfaced. The film which released in theatres with highest expectations, is managing to grab audience in large number towards Amazon Prime even after running in theatres for complete 15 days.
[wp_ad_camp_1]
The update on the OTT release of actor Vijay's "Master" came in as a shock to both fans and theatre owners. The film which was expected to get released in OTT platform after at least 50 days of theatrical run, released during the midnight of 29th January. It is the first time ever in Tamil cinema history that a film managed to get an OTT release on its 15th day from theatrical release.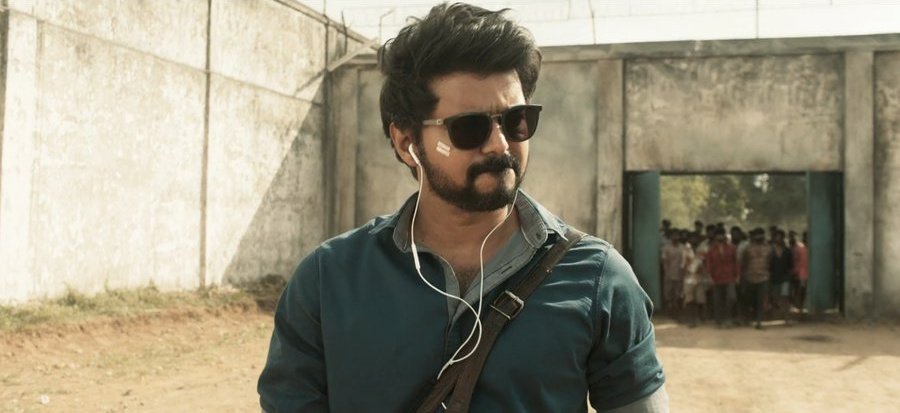 The film, had Vijay, Vijay Sethupathi, Malavika Mohanan, Arjun Das in the lead roles. Though the news on the OTT release shocked fans, later it was discovered that the film got released sooner due to the audience who are residing in foreign countries as they couldn't witness the film in theatres due to COVID 19 protocol.
Now, an official update of Lets OTT Global has reported saying that "Master" has garnered 9.2 million views from world wide on its opening day on Amazon Prime, and has reportedly catapulted a total of 28 million views in the opening weekend which includes Friday, Saturday and Sunday.
This feat is being considered as a record as far as the films that got released in OTT platform after theatrical release are concerned. The steady run is also expected to increase in the coming days as the fans of actor Vijay are busy decoding the film frame by frame through Amazon Prime video. The report has confirmed that "Master" is a success both on big screen and on small screen. Fans of actor Vijay are celebrating the achievement of their idol's film has claimed.
[wp_ad_camp_1]
When the makers decided to release the film on OTT, Actors Vijay and Vijay Sethupathi expressed their happiness. Vijay said that he feels glad and believed that fans will enjoy the rivalry between John and Bhavani. "I am certain that the interesting duel between John and Bhavani will take the audiences on a roller-coaster ride of action, and drama," Vijay said.
Vijay Sethupathi and Lokesh kanagaraj also felt happy as the film is going to reach wider audience with this OTT release. Vijay Subramaniam, director and head of Amazon Prime video in India said that "Master" is one of the most anticipated films of the year. "With this digital premiere, we are happy to provide customers with the choice of enjoying the latest Tamil blockbuster movie from the safety and comfort of their homes, not just in India but across the globe," Vijay subramaniam said in an official statement.
[wp_ad_camp_1]
"Master" was supposed to release during April month of 2020 and got postponed due to COVID 19 outbreak. The film which shows Vijay as an alcoholic professor, contains Vijay Sethupathi, Arjun Das and Malavika Mohanan as a gangster, henchman and a college professor respectively. Locking horns with John Durairaj played by actor Vijay, Vijay Sethupathi who represented Bhavani, comes as a ruthless killer who uses juveniles as his pawns to establish his criminal enterprise.
Source : Lets OTT Global