Horrific Video Of The Pollachi "Pannai Veedu" Which Ruined Many Young Girls Lives !! Check What Thirunavukarasu Mother Has To Say !!
By Dhiwaharan
The Tamil Nadu government Wednesday transferred the Pollachi serial sexual assault case and a related assault case to the Central Bureau of Investigation (CBI) after the state DGP T.K. Rajendran proposed the handover on the grounds that the case required detailed investigation involving technical expertise.
[wp_ad_camp_1]
The case has shocked the state and the country due to the nature of the sexual exploitation and unverified reports on the number of victims. The case has also rattled the ruling AIADMK, ahead of the Lok Sabha elections, as at least one of its members (since expelled) was allegedly involved while there are allegations that the accused received political patronage.
Several students of Pudukkottai Government Women Arts College staging a sit-in protest over the Pollachi sex scandal were detained by the Police here on Saturday.
The students refused to call off the Dharna, due to which police had to forcibly detain the agitating girls to disperse the crowd.
Students from the Govt College in Pudukottai took to the streets seeking justice for the victim and speedy action against all the guilty.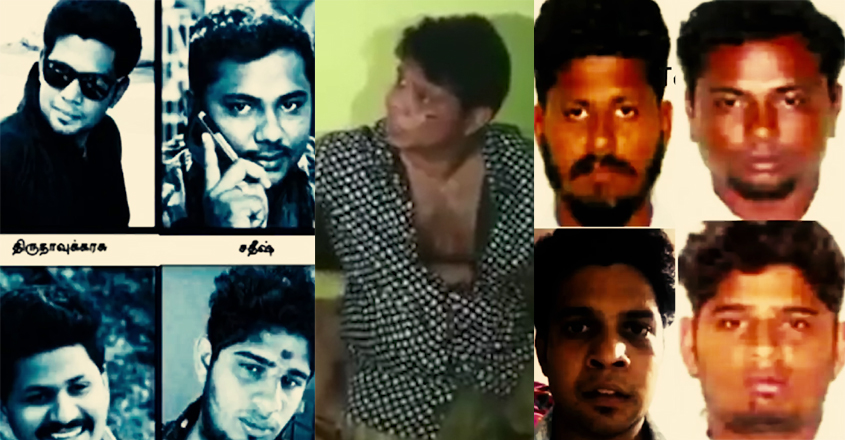 Four accused persons identified as Sabarirajan, Sathish, Thirunavukarasu and Vasan Kumar were arrested in the case. They have been arrested under Section 392, 354 (A), 354 (B) of the Indian Penal Code and 66A of the Information Technology Act.
[wp_ad_camp_1]
Meanwhile a video of the Farm house in which they ruined many young girls lives has been released by a youtube channel named Asiaville Tamil. In the video it is seen the people who are living around the farm house says that they heard the sound of car approaching many times but it will be invisible as the card had black mirror always.
However the mother of Thirunavukarasu Latha denied that the house which was showed in the video was not belong to her family. Earlier Latha fought with people inside the court premises arguing that her son is innocent.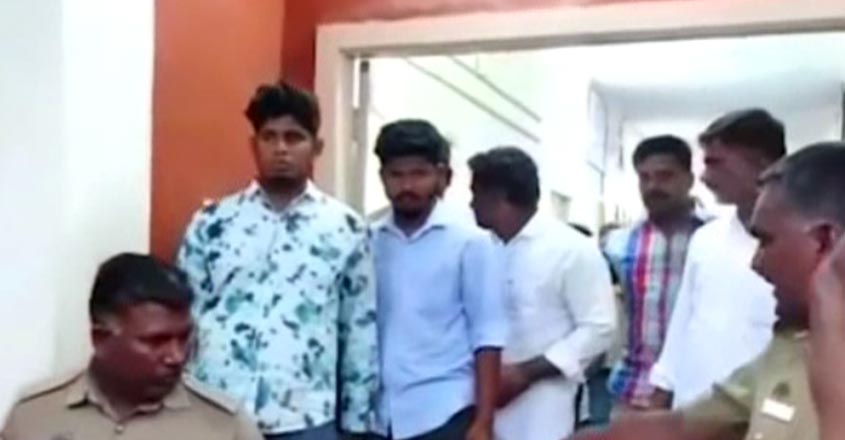 In an interview with Vikatan she also asked ""Do my son visible in the video? Is my son removed women's clothes ? I also saw that video and my son is not in it. Only a hand is shown in the video which could be one of you guys. You all made a girl cry deliberately and created a fake video" says Latha who also complaints that her daughter refuses to go to college and threatens her of committing suicide. "Why should I live ?? If both of my children dies why would I live, I will also end my life" Latha cries.
[wp_ad_camp_1]
After a long wait and tracking his movement with the help of his mobile phone signals, police arrested gang leader Thirunavukarasu while he was entering his house at Maakinampatti last night from Tirupathi.