Articles
Horrific Leaked Audio Of Meera Mithun Revealed By Her Manager !! UNBELIEVABLE !!
Meera Mithun is in big trouble it seems as her former manager is keeps leaking her private phone call conversations. Venkat, the former manager of Venkat seems to be very much dejected with the behaviour of Meera Mithun which made his to expose the dark secrets of the actress and Bigg Boss contestant.
[wp_ad_camp_1]
Meera Mithun got eliminated from Bigg Boss Tamil season 3. She was one of the most controversial contestants in the house. The model-actress had a lot of fights in the house. Her fall out with Cheran in the house was one of the biggest highlights of the season so far.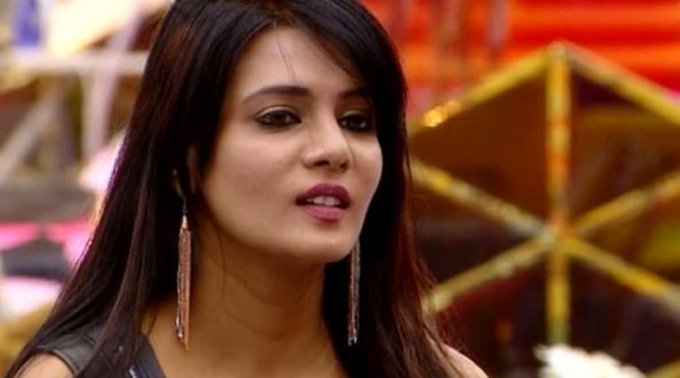 She is facing the outrage of social media for her behaviour in BIGG BOSS 3 Tamil. It all started when Cheran pushed away Meera Mithun while grabbing a jewel from Losliya as a part of his task. Even after getting eliminated, Meera Mithun still saying that Karma will take care of Cheran for his activity.
In this interview, Venkat, revealed phone call audios and screenshots in Meera Mithun's phone. Earlier an audio conversation between Meera Mithun and Venkat leaked in which she wanted to portray Cheran in a bad way. Now in this interview, Venkat showed an audio of Meera abusing him in extreme bad words.
[wp_ad_camp_1]
Venkat says that he started helping Meera by considering her as a helpless woman. "Only during lately, I came to know that she is this cruel." says Venkat about Meera Mithun. "Initially, I came to know about her real face once I saw screenshots of payments paid by some female models who are now accusing Meera for cheating them now." says Venkat in the interview.
"At Theni, during Sivakarthikeyan's movie shoot, she asked me to arrange some guys to chant her name in the shooting spot, amount for which is not paid still for those guys. She hasn't paid her advocate yet. She would get work from everyone and would cut their relationship, once the payment date comes" says Venkat.
In one of the audio that was produced by Venkat in the interview, Meera wants Joe Michael bedridden for 8 long months. She even asks them whether they could kill him.
Watch the interview here :
Source : Galatta 
Meera Mithun's Intimate Voice Call Recordings With Married Actors ?? Joe Michael Revealed !!
[wp_ad_camp_1]
Meera Mitun, is an Indian film actress who projects herself as super model and beauty pageant titleholder. She won the title of Miss South India in 2016 and the management reportedly cancelled her title for being a married woman. She made her film debut in Sri Ganesh's 8 Thottakkal. She also played role as Kalaiyarasan's wife in Surya's Thaana Searntha Kootam.