Hindi Speaking Journalist Compared Yash & Rajinikanth!! Here's How The Kannada Actor Replied
Written by Dhiwaharan Published on Apr 23, 2022 | 17:01 PM IST | 115
Follow Us
Comments: 0
Kannada actor Yash who is basking in the success of his KGF 2, in a recent interaction with news anchor Rajdeeo Sardesai for India Today, said that what Tamil Superstar Rajinikanth did during his time as a successful actor to gain nationwide recognition must be respected while the former compared his success with Rajinikanth's. Yash said that the success of his KGF 2 looks larger due to the emergence of social media and said that what actors like Rajinikanth did during that time is much more than what today's actors are able to do.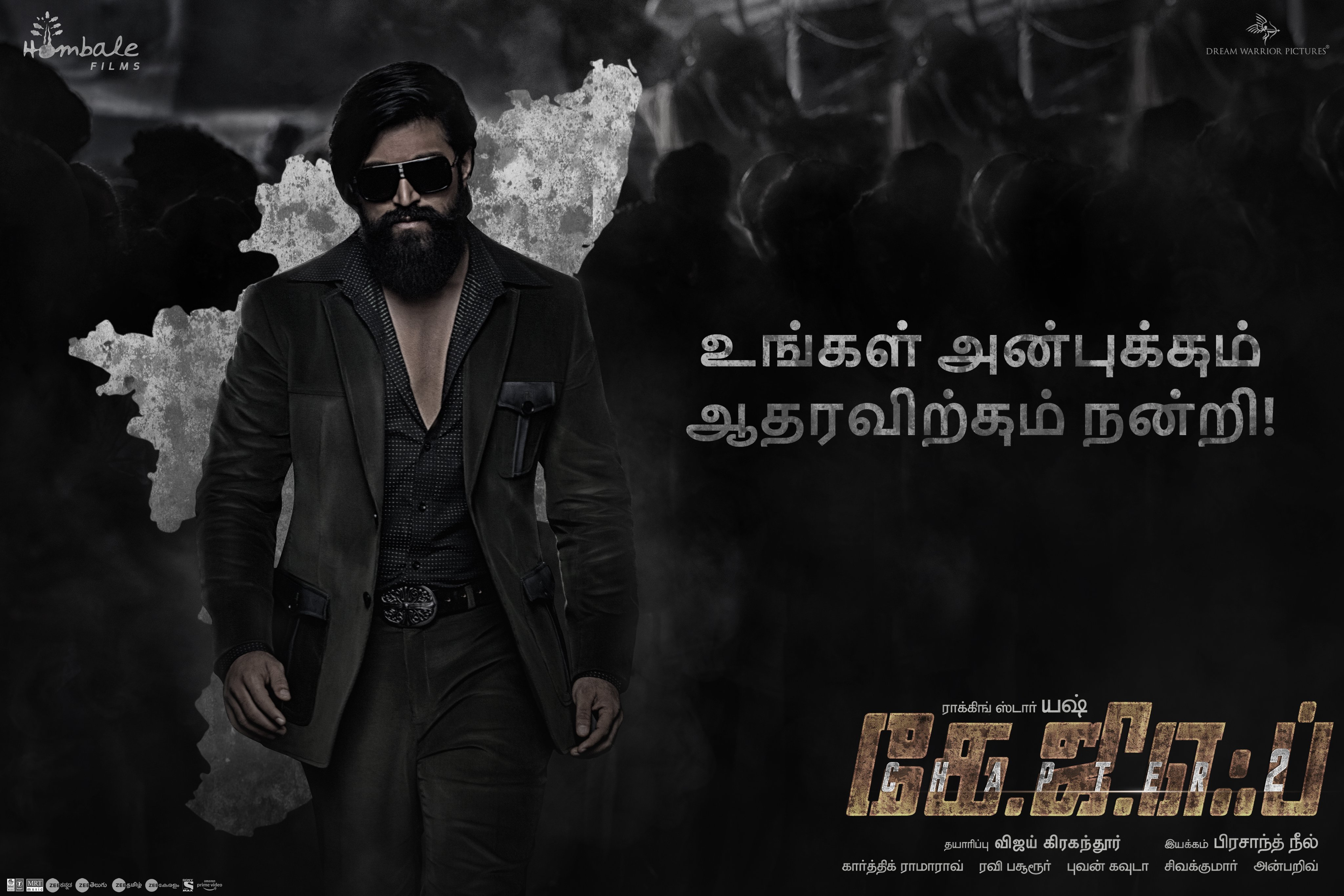 KGF 2 of Yash which was originally made in Kannada, is garnering huge reception from other state such as Tamil nadu, Uttar Pradesh, Maharashtra etc. KGR chapter 2 which is a sequel of 2018 released KGF, got released on 14th of April with much expectations from the fans and successfully exceeded it. With Yash playing the lead role as Rocky Bhai, KGF chapter 2 had Sanjay Dutt as main antagonist and Raveena Tandon as a honest politician.
KGF 2 which is doing wonders in box office, revolves around Rocky bhai achieving the promise he made to his mother in his childhood confronting deadly gangsters and cunning politicians, contains high octane action, romance, sentiment and all the aspects that a commercial film should contain. The film has collected Rs. 750 crore world wide so far and is expected to shatter all the other box office records of previously released Indian films including Bahubali.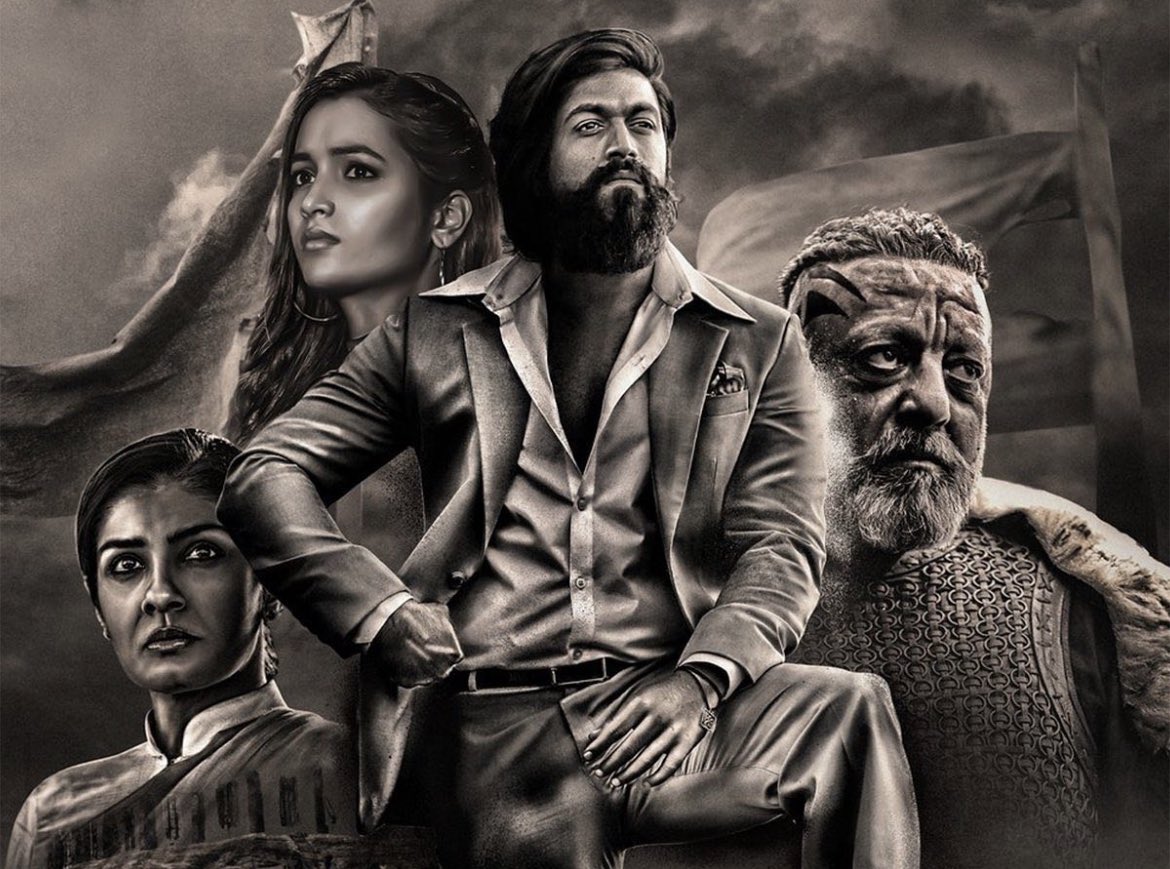 Yash gained a separate fan following after reprising Rocky Bhai. The actor's off screen personality is also impressing fans in a vast manner. In a recent interaction with India today's senior anchor Rajdeep, Yash responded to a question in which the former said that what the latter achieved now through KGF 2 is larger than what actor's like Rajinikanth had achieved as Pan Indian star during his prime time.
"There was a period where Rajinikanth was the biggest thing in Tamil cinema and he slowly became a nationwide Superstar in a way but not on this scale that even you have achieved with this film to be very honest. Rajini was the trendsetter but today even if you go to Delhi or Uttar Pradesh, people will recognize you as a KGF wala" said Rajdeep Sardesai to Yash.
Replying to him, the 36 year old actor said "No sir, I think it's all about the technology and the times we are in. Whatever Rajini sir achieved at that particular time, we should give the due respect. We also should understand times were different" as his reply.
"The technology and the way a news travels are different. I think what they did back then was much more than what we are able to do today. With the technology and platforms, we could get more recognition" Yash further said.
Watch the video below :
Rajinikanth & Kamal Haasan Were The Flag Bearers Of South Cinema Across Indian Cinema !!

Are Ajith & Vijay The Right Heirs?

Definitely Not Till Now !!

Time Will Tell In The Final Next 4-5 Years !!

— Analyst (@BoAnalyst) April 23, 2022
Further, Yash said that he believes in stars being made in theatres and the people of this generation has to face their own challenges. About being a Indian actor rather than a Kannada actor, Yash said that he will always be Kannada actor in his heart but when people across the country starts receiving him, he becomes an Indian actor from Karnataka.