High Court Judge's Statements On Cow Inhaling & Exhaling Oxygen Goes Viral!
Written by admin Published on Sep 03, 2021 | 22:01 PM IST | 144
Follow Us
Comments: 0
Shekhar Kumar Yadav, the judge of Allahabad High Court has insisted the Government pass a bill for the protection of cows and declare their protection as a fundamental right of Hindus. He has observed that Scientists believe the cow is the only animal that inhales and exhales oxygen. This statement has made the netizens troll the statements made by the Judge of the High Court.
[wp_ad_camp_1]
Javed, a 59-year-old man from Uttar Pradesh was arrested under the Prevention of Cow Slaughter Act in Uttar Pradesh. He was arrested in March, this year for allegedly slaughtering a cow. Javed has applied for bail. While hearing the bail plea, the judge made some observations which has led to endless trolls. The bail was rejected.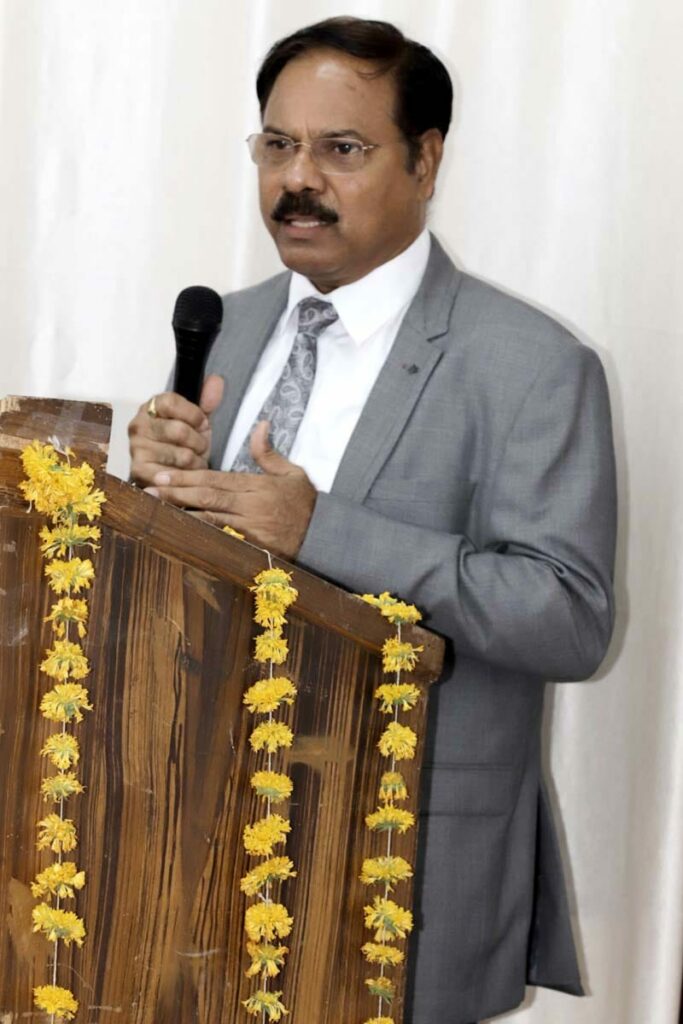 The judge, Shekhar Kumar Yadav has said that the cows should be declared as the national animal of India. He has also given reasons to support his claim. He has said cows are part and parcel of the culture. Scientists believe that cows are the only animals that inhale and exhale oxygen, the judge has quoted this point in his statement. He has also highlighted Panchakavya (milk, curd, ghee, urine, and cow dung) cures illness, and ghee used in yajna gives energy to provokes rain. The judge has also said cow's importance has been shown in India's ancient texts.
[wp_ad_camp_1]
"Cows should be given fundamental rights and it should be declared as National animal" – Allahabad High Court#AllahabadHighCourt pic.twitter.com/nW2rERuUZE

— Bar & Bench (@barandbench) September 1, 2021
Many people have lashed out at the judge for his observations.
Sarah has said that cows will be given voting rights next. Ramya A S has sarcastically said as the crow is pithrus they should be made as the national bird.
Some of the tweets and reaction:
"Can't take away lives for the taste buds of a few", says a man, who I'm sure enjoys his daily dairy intake. Vegetarians have no moral right to look down upon meat eaters. They indulge in animal torture too. This man is a hypocrite!#ShekharKumarYadav#NationalAnimal https://t.co/S4VZPwrFDk

— Pavesh (@Pavesh_C) September 2, 2021
here come discount peta https://t.co/ZdPqFmWnON

— aru (@arustotIe) September 2, 2021
Voting rights next https://t.co/XKYxJJLS05

— Sarah ⁷ (@stilltrashhy) September 2, 2021
Tiger be like : https://t.co/3Kuh4AoEg3 pic.twitter.com/5aqzAk1lbk

— N I T I N (@theNitinWalke) September 1, 2021
[wp_ad_camp_1]
cows have more rights than women in this country (: https://t.co/t7r0R2Y1ks

— ewsha (taylor's version) (@eeshclusive) September 2, 2021
Of course human life is less important than cow!! Oh sorry, Muslim life is less important than cow.. https://t.co/3stJmoG6d3

— Aliasgar B (@AliBharmalCe) September 2, 2021
Madras HC promoted the safety of queer activists and the Allahabad HC wants cows to have same rights as us. Same country, different values. https://t.co/2i2I7NDEt6

— Jason | ia (@jason_thet_17) September 2, 2021
Likewise, crows are considered Pithrus, so let's make it our national bird! Deal?! https://t.co/QzoWQ1o7ur

— Ramyaa A S (@ramya30380) September 2, 2021