Here's What Simbu's Sister Elakkiya Has To Say After Simbu's Viral Video !! Check Out !!
Silambarasan
Simbu
STR
STR Fans
VRV
VRV Release
CM / Updated: 2019-01-23
16:01 IST
By Dhiwaharan
Simbu aka STR aka Silambarasan who is known for films like Manmadhan, Vallavan, Vinnai Thaandi Varuvaya enjoys a huge fan base for his films. Arguably he is also one of the most controversial celebrity of Kollywood industry.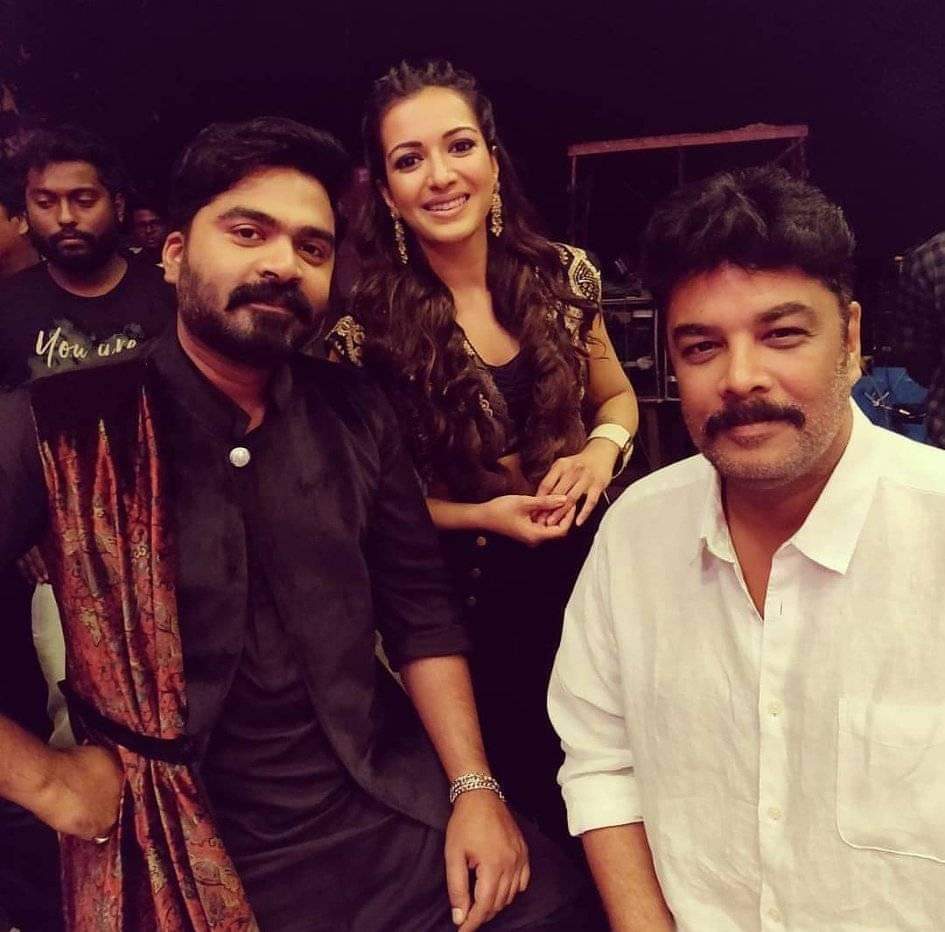 The actor who was last seen in Manirathnam's CCV which is waiting for his next release Vantha Rajavathaan Varuven. The film which was expected to be a Pongal release backed off because of the release of Petta and Viswasam's release.
[wp_ad_camp_1]
Lyca Productions, the makers of the film, confirmed the release date through an official tweet, along with a special Pongal poster that showcased the entire cast. Plans are on for the grand audio launch of the film, which is expected to take place in a week's time.
Now the film is announced as February 1st release which is a couple of days before STR's birthday. Due to the film's release STR a few days back released a selfie video in which he requested his fans to buy something for their parents and siblings instead of wasting money in cut outs, flex and Milk celebrations.
This is why we all are a big fan of #STR 🔥 and this is what I love about him! #Genuine #Honest & #Caring HUMAN! Gonna buy gifts for my family for #VRV release! What about you guys? #vantharajavathanvaruven pic.twitter.com/H7sAZdoVER

— Mahat Raghavendra (@MahatOfficial) January 15, 2019
Day before Yesterday the actor released a new video in which he absolutely says the contrast. He wants every of his fans to celebrate the movie "Vantha Rajava Thaan varuven" like never before. He reasons that everyone criticized his fan base which made him to do the video.
[wp_ad_camp_1]
"As everyone says I do have only 2 or 3 fans which won't make much impact if they do such cut out, flex, milk celebrations. So my lovable request to all my 2,3 fans is to celebrate it like never before." says the actor in the video.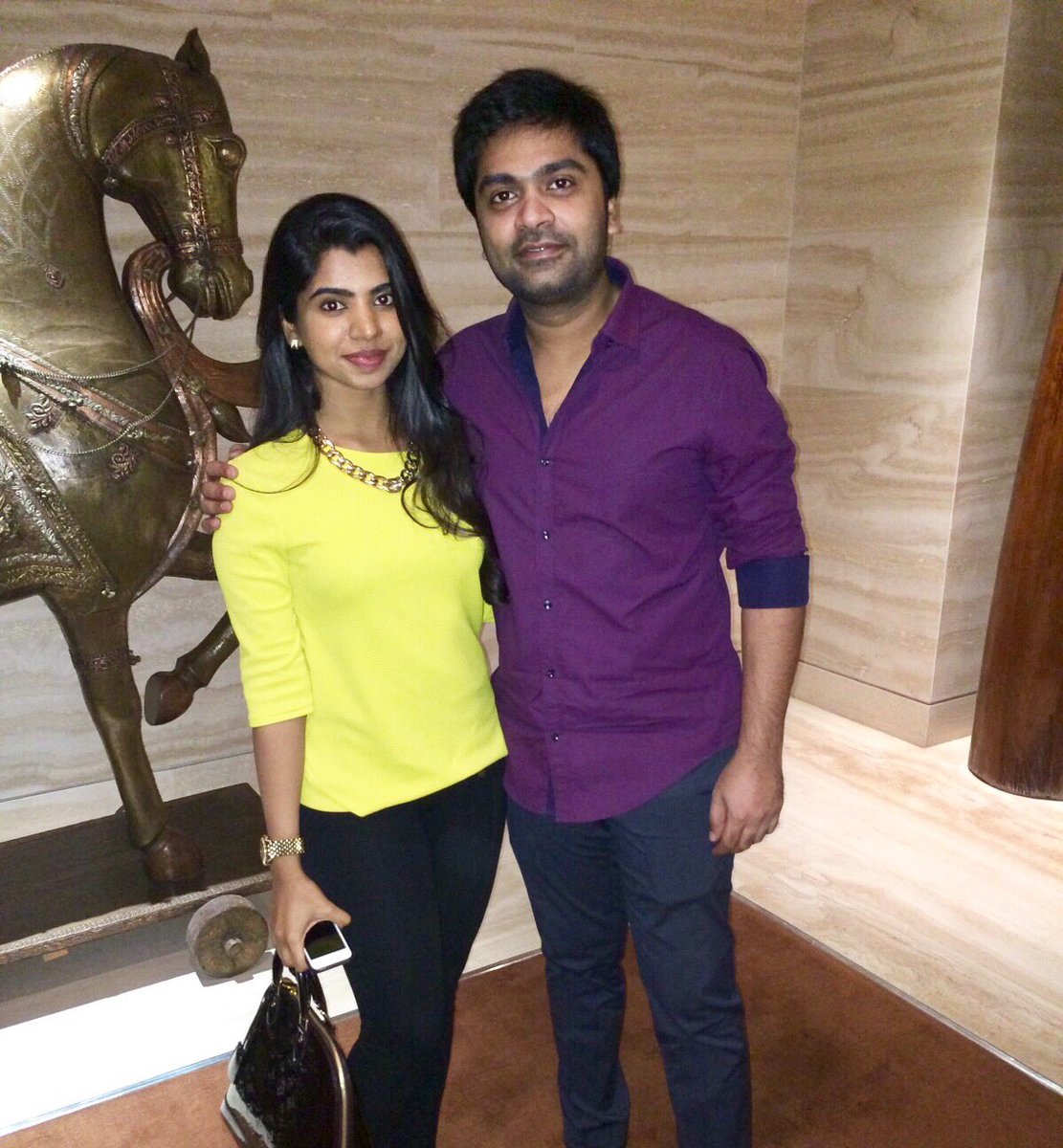 Meanwhile T R Elakkiya, the only sister of Simbu has now opened about the viral video of Simbu. As soon as the video released Elakkiya took her official twitter account to express her emotions. In her tweet she wrote "To all #STR fans , all I can say is if u are a true STR fan just wait and watch !! #VRVFromFeb1 #VandhaRajavathanVaruven" with a collage picture of Simbu's "blood wiping" mannerism in Manmathan film.
Source : Galatta  
Check out Elakkiya's tweet here :
To all #STR fans , all I can say is if u are a true STR fan just wait and watch !! #VRVFromFeb1 #VandhaRajavathanVaruven pic.twitter.com/WHB2MonNOM

— TR Elakkiya Abhilash (@ELAKKS) January 22, 2019
[wp_ad_camp_1]
This tweet received huge positive response from the fans of Simbu. Check out some of them here :
சிறப்பான தரமான சம்பவம் இனிமேல் தான் பார்க்க போறாங்க #VRVFromFeb1 #VanthaRajavathaanVaruven #STR fan's 🔥 #Simbu

— மகிழ்ச்சி version 2.0😊 (@Hahaha46868011) January 22, 2019
அப்பா அம்மாவுக்கு அன்போட டிரஸும் வாங்கி கொடுக்குறோம் !!
படத்துக்கு வேற லெவல் செலிபிரேஷனும் பன்றோம் !! #VandhaRajavathanVaruven #STR simbu parthi

— @simbuparthi5 (@simbuparthi51) January 22, 2019
சிலம்பரசன் ரசிகர் யாருனு பிப்ரவரி 1 தெரியும்

— Trichy subramanian (@simbuvsmani) January 22, 2019
மகிழ்ச்சி அக்கா

— இனியவன்E.STR (@ESTR09711244) January 22, 2019
Sister. STR unaga luku maatu Anna Ela engaluku thaa love STR every year's, every month's, every week's, every day's, every hour, every minute, every second… Love #str only… Love you anna…

— smart samson (@smartsamson4) January 22, 2019
Yaaa true str bloods will know him 👍👍👍👍👍👍👍👍👍👍👍👍👍👍👍👍👍👍👍👍

— ❤️ Dreamy Girl ❤️ (@thulasii_09) January 22, 2019
What do you think on this tweet of Elakkiya ?? Comment your views below !!