Its been a long time since actor Ajithkumar and Vijay declared as official rivals. Only on few occasions both these actors movies released together but on that day the opening of both the movies would be a deadly one.
[wp_ad_camp_1]
Though the actors themselves enjoying a healthy friendship between them, verbal spats between their fans has always been a never ending one. Then it took place in movie theatres but now as social media has been an easy accessible one to every smart phone users, it is really horrific to see the comments by both the actor's fans.
Both the actors are praised for their respective skills and has separate fan base as we all know. Ajith who is known for his screen presence would set the screen on fire making his entry in his films. Meanwhile Actor Vijay known for his exceptional dancing skill.
[wp_ad_camp_1]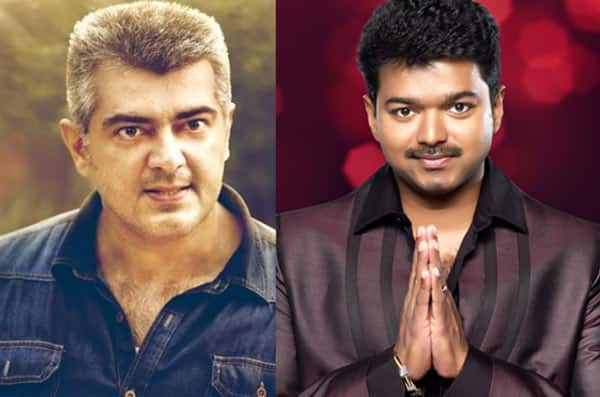 Have you ever wondered what Ajith kumar thinks on Vijay's dancing still ?? Well, he thinks Vijay is a born actor who has the skill of dancing naturally. The actor said this during Viswasam time to Ramesh Tilak who is known for films like Soodhu Kavvum, Orange Mittai etc.
Exclusive !#Viswasam டைம்ல ஒரு நாள் டிவில தெறி பாட்டு போய்ட்டு இருந்தது அஜித் சார் பார்த்த்துட்டு He is a Born Dancer'la எவ்ளோ அசால்ட்டா ஆடுறார்னு சொன்னாரு – @thilak_ramesh

இதான் நம்ம தல 💪💪💪#Viswasam #Thala59 #AK59 pic.twitter.com/tQkuHVxupq

— 👑👑Thala AJITH Fan 👑👑 (@Thala__Speaks) February 16, 2019
He says "During Viswasam time we used to sit and spend time in Ajith Kumar sir's caravan. One day while I am there there was some of Vijay's song been played in his television, I think it is from Theri. while watching it, Ajith sir said that Vijay is a born actor." said the actor in a recent interview.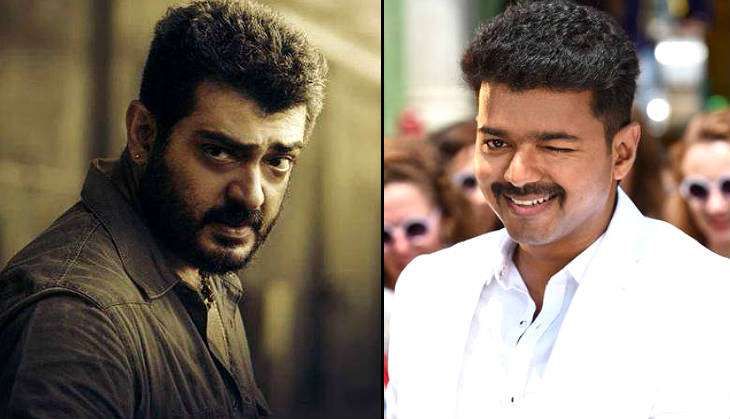 [wp_ad_camp_1]
Ajith Kumar was last seen in Viswasam which was a blockbuster. The rival between both the actors is a never ending one. Ramesh revealed this in his interview to say that they are so friendly and complimenting each other.