Articles
Here's How Ajith Reacted When Director H.Vinoth Uttered A Bad Word In Front Of Him !!
Director H.Vinoth, in a recent interview with a daily magazine, opened on how actor Ajith reacted when he uttered a bad word on the sets. Vinoth has been directing Ajith for the second time after "Nerkonda Parvai" and is expected direct the actor's upcoming film as well. In an interview with Dinamalar, the filmmaker opened about many aspects of the film.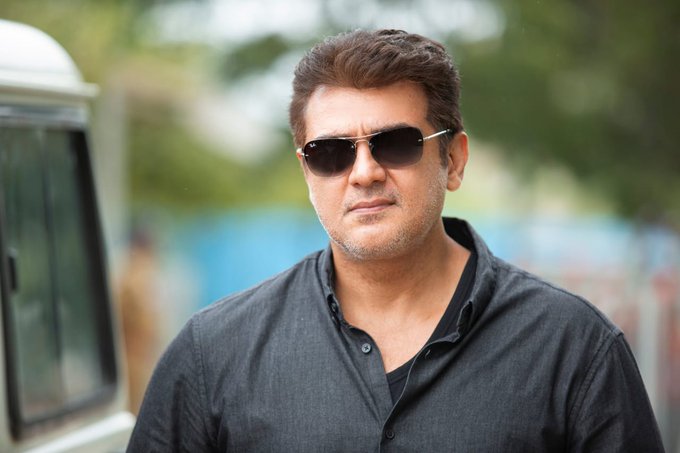 Talking about the film's plot, Vinoth said that "Valimai" is all about what are problems a man would face in his life and how protagonist Ajith faces them on behalf of us. Ajith appears as a cop who don't weat the uniform. We have made scenes that never took place in his films before, the director said.
"Trained bikers were hired from Chennai cinema fighters union, Coimbatore, Bangalore, Mumbai and Russia for the shooting of the film. It was challenging to shoot a scene where Ajith was driving the bike at a speed of 150 kmph. Venky who helped in that scene was the one who shot the video of Ajith getting injured" H. Vinoth said.
While talking about the mishap that took place in the spot while Ajith was performing a bike stunt, Vinoth said "If Ajith sir got severely injured, 500 individuals would have lost job the next day. I would have become responsible person to answer fans and producer. But Ajith sir made his presence in the spot the next day"
When the reporter asked the next collaboration of himself with Ajith, Vinoth said that Ajith plays a character with a negative shade in that film. "Only after "Valimai", I am starting that project. In my first film, I searched a protagonist for my story. In my next films, I started writing stories for heroes" the filmmaker reportedly said.
About the chartbuster "Vera Maari", Vinoth said that Yuvan Shankar raja is a kind of person who gets close easily. "We didn't start the music work of the film for one year. We invited Vignesh Shivan and prepared "Vera Maari" and "Amma song" in just one week. Vignesh Shivan didn't even get one rupee as salary" he said.
Vinoth was asked to share what he learnt from Ajith after spending all these years with him. The filmmaker shared how the actor reacted on seeing him using a cuss word. "If you go to see Ajith, an actor, you will return as a good human being. He is a person who has utmost respect and concern on women. I stopped uttering that one particular cuss word after he advised me "not to use that word" after I said that in front of him" Vinoth revealed, according to Dinamalar. 
Vinoth heaped all praise on producer Boney Kapoor who paid salary for the workers even during the COVID 19 times. "He bought 15 bikes which are Rs. 1.5 lakh each and also many cars, lorries and buses for the making of the film" Vinot said. "Valimai was made considering all kind of his fans and it will be enjoyed by the general audience as well. The first half of the film will be an investigation and the second half will contain sentiment and action" he shared.
Source : Dinamalar