Here's How Aishwarya Rajesh Reacted After Her Brother Got Nominated In Bigg Boss!!
Aishwarya Rajesh
Bigg Boss
Manikanta
CM / Updated: 2022-11-22
23:45 IST
By Dhiwaharan
Aishwarya Rajesh of "Kanaa", "Vada Chennai" fame reached out to her social media followers after her brother got nominated in the ongoing season of Kamal Haasan hosting Bigg Boss show. Sharing the picture of her brother in her Instagram and Twitter handle, the busy actress requested her followers to vote for him and received mixed reactions from them.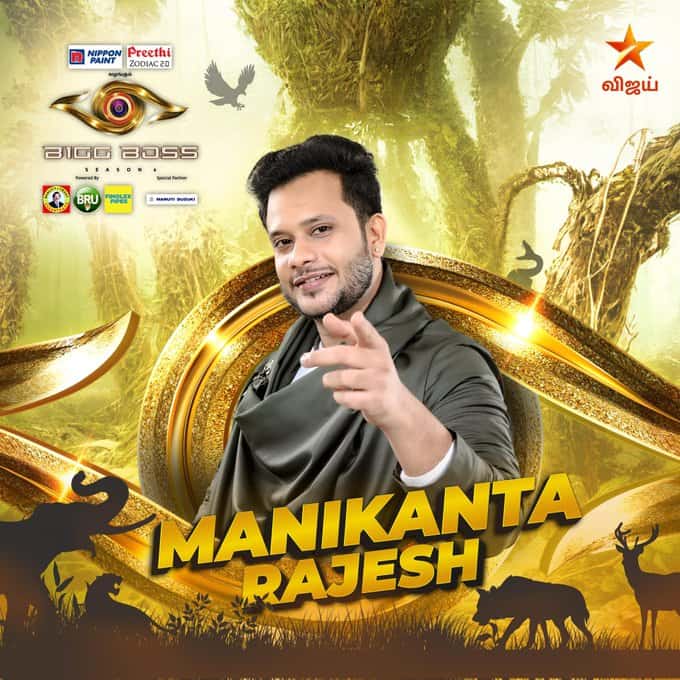 Bigg Boss is a reality game show that is being hosted by political party leader, actor and filmmaker Kamal Haasan. The show will see 20 plus plus celebrity contestants locked into a house with weekly elimination based on audience's vote. The one who survives till the 100th day with highest number of votes will be announced as the winner. So far, aspiring model and actor Aarav, "Madras" fame Riythvika and Malaysia based singer Mugen, actor Aari, TV star Raju have won the titles.
The Bigg Boss house is located in EVP film city, Poonammalle. The house includes a garden, pool, activity area and gym. It also contains two large bedrooms, a living area, a kitchen, a storeroom, a smoking room, a jail, and four bathrooms. There is also a room exists named confession room where all private conversations between the housemates and Bigg Boss occur. The house is believed to prohibit television, telephones, internet and clocks.
View this post on Instagram
The list of contestants of the 6th season included GP Muthu, Asal Kolaar, Mohammed Azeem, Ayesha, Robert Master, Sheriina Sam, Manikandan Rajesh, Rachitha Mahalakshmi, Ram Ramasamy, Dinesh Kanagarathnam, Janany Kunaseelan, Shanthi Aravind, Vikraman, Amudhavanan, Maheshwari, VJ Kathir, Queency Stanly, Nivaashiyini, Shivin Ganesan and Dhanalakshmi. With Shanthi, Asal Kolaar, Sherina and VJ Maheshwari getting evicted due to the less number of votes they received, GP Muthu walked out of the show.
So far, Shanthi, Asal Kolar, Sherina, VJ Maheshwari and Nivashini got evicted from the house with GP Muthu walking out of it. Now, for the ongoing week, Amudhavanan, Robert, Azeem, Dhanalakshmi, Manikanta, Ram has been nominated for the eviction.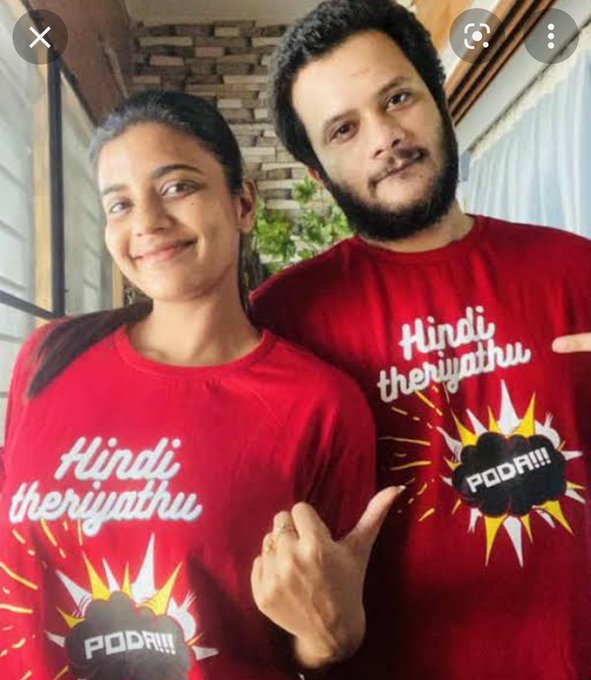 In a way of increasing the vote bank of her brother, actress Aishwarya Rajesh came up with a tweet in her Twitter handle writing "Pls show ur support and love to my brother"
Check out her post below :
Pls show ur support and love to my brother @Manikan97622480 🙏🙏🙏 pic.twitter.com/0nXjJvFJx2

— aishwarya rajesh (@aishu_dil) November 22, 2022
Here's some of the reactions her post received :
Please no influencing when voting 🗳️! People will decide by themselves whether to vote👍

— DJ ALI (@Hisrath95) November 22, 2022
— Bernardo Jithu🇵🇹 (@jithu_jilladii) November 22, 2022
நீயே போனாலும் சப்போர்ட் பண்ணமாட்டோம் இதுல உன் அண்ணன் வேற

— Balamurugan Jay (@Balagutz) November 22, 2022
No ways. He can come out 😂

— Madhan (@BelikeGVM) November 22, 2022
Sisters love after Seeing her brother trailing in unofficial votes! #biggBossTamil #BiggBossTamil6 https://t.co/lsXGKd6P6p

— ஆகாஷ் ⋆♫⋆ (@Akashspreadsluv) November 22, 2022
Nope, will never ever support your slimy creepy brother who has a superiority complex and condescending 24/7 https://t.co/KhYbxUkPjL

— Talkativewriter (@Dragonistaa) November 22, 2022