Heart Warming Tweets Exchange Between Chief Minister MK Stalin & Actor Suriya Wins Internet !!
Written by Dhiwaharan Published on Jun 30, 2022 | 12:26 PM IST | 65
Follow Us
Comments: 0
After actor Suriya received an invite from the Oscar committee to be a member of "The Oscars 2022", Tamil nadu chief minister MK Stalin came up with a tweet lauding the 46 year old actor for achieving the feat as the first South Indian actor. Chief minister MK Stalin, in his post, said that Suriya earned it through his seasoned acting skill and his ability in choosing good scripts. He also encouraged Suriya to achieve more  by saying "Sky is the limit' through his tweet.
"As a recognition to his seasoned acting skill and script choosing ability, Suriya has been invited by The Academy as their member. I appreciate my brother Suriya for achieving this feat as the first actor in South Indian Film industry. Sky is the limit" Chief minister MK Stalin said through his tweet.
Check out his tweet below :
தனது தேர்ந்த நடிப்பாற்றலுக்கும்; சமூக அக்கறை கொண்ட கதைத்தேர்வுகளுக்கும் மாபெரும் அங்கீகாரமாக, @TheAcademy விருது தேர்வுக்குழுவில் இடம்பெற அழைப்பு பெற்ற முதல் தென்னிந்திய நடிகர் என்ற உலகப் பெருமையை அடைந்துள்ள தம்பி @Suriya_offl அவர்களுக்கு எனது பாராட்டுகள்!

வானமே எல்லை!

— M.K.Stalin (@mkstalin) June 29, 2022
"Your wishes not only makes me happy but also makes me feel more responsible. I will continue to try giving good creation. My heartfelt thanks for your love" Suriya replied back to the Ch ief minister of the state.
தங்கள் வாழ்த்து மகிழ்ச்சி அளிப்பதோடு பொறுப்புணர்வையும் உணர்த்துகிறது. நல்ல படைப்புகளைத் தொடர்ந்து தர முயற்சிக்கிறேன்.. தங்கள் அன்புக்கு மனம் நிறைந்த நன்றிகள் 🙏🏽 @mkstalin https://t.co/hkqUGRTCmV

— Suriya Sivakumar (@Suriya_offl) June 29, 2022
Tweets exchange between CM and Suriya won many hearts in the internet as Suriya's reply received 17 k likes in no time.  Actor Suriya who was last seen as "Rolex" in Vikram, has been invited by the Academy of Motion Picture Arts and Sciences to be a member. The actor has became first regional artist to become a member of the Academy class which consists actors, directors, writers, editors, costume designers and executives from different part of the world. The actor who is known for making revolutionary films such as "Jai Bhim", "Soorarai Pottru" and submitted them to the Oscars, has made the country proud by becoming the member f Oscars. Actress Kajol has also been invited by the Academy awards.
Fans of the actor can't keep calm after the announcement was made public. Earlier, After streaming a series of clips from the most talked about Suriya's 2021 released Tamil film "Jai bhim" in their youtube channel, Oscar added the film as one of the 276 films that got selected for the best picture for the Oscar this year. Apart from the Suriya starrer, Mohan lal's "Marakkar Arabikadalininte Simham" has also been nominated to the academy awards list.
Actor Suriya debuted to Tamil film industry through a film named "Nerukku Ner". After acting in a number of films that didn't have scope for his acting skills, the actor's collaboration with director Bala paved him way to experiment different roles. Gautham Menon's "Kaakha Kaakha", "Vaaranam Aayiram", KV Anand's "Ayan", Director Hari's "Singam" series helped the actor to have a separate space for himself in the industry. The actor tried his best to get his films "Soorarai Pottru" and "Jai Bhim" to take place in the nomination of Oscars but failed unfortunately.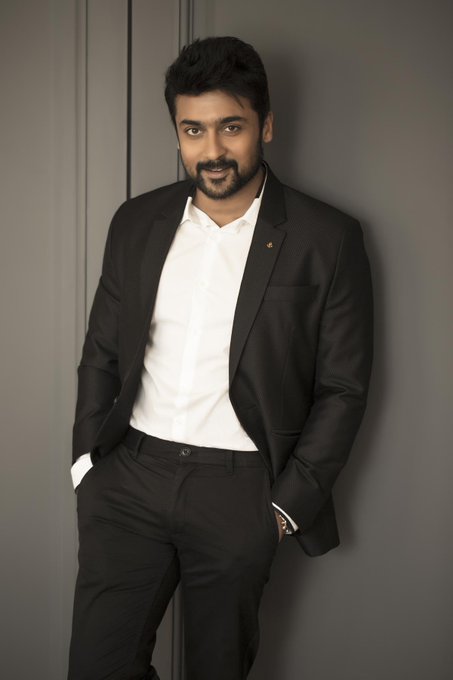 However, now, the actor has been invited to be a part of Oscars 2022 as a member. "#BREAKING : Actor @Suriya_offl becomes the first Tamil/South Indian Actor to be invited to join the prestigious Academy of Motion Picture Arts and Sciences.. #Oscars" trade analyst Ramesh Bala said in his tweet.
"It's time to announce our new members! Meet the Class of 2022." said the official twitter handle of The Academy and released names of 397 artists from across the world.
It's time to announce our new members! Meet the Class of 2022. https://t.co/BIpkeYpGPV

— The Academy (@TheAcademy) June 28, 2022
Graciously accepting the invite, Suriya wrote "Thank you @TheAcademy for the invitation, which I humbly accept. My heartfelt thanks to all those who wished me, will always strive to make you all proud!! 🙏🏽"
Thank you @TheAcademy for the invitation, which I humbly accept. My heartfelt thanks to all those who wished me, will always strive to make you all proud!! 🙏🏽 https://t.co/eyEK9hQxhF

— Suriya Sivakumar (@Suriya_offl) June 29, 2022