Harish Kalyan's Emotional Post For His Wife On Her Birthday!
Follow Us
Comments: 0
Harish Kalyan's post for his Wife's Birthday with Heartfelt Instagram Post
Kollywood actor Harish Kalyan recently made waves on social media when his Instagram post dedicated to his wife went viral. The post featured a lovely selfie of the couple and a heartfelt caption expressing his deep love and admiration for his partner. In the caption, Harish emphasized the profound connection he feels with his wife, highlighting her selflessness and unconditional love. He also shared a nostalgic imagination of their childhood selves, reflecting on the missed opportunity of meeting earlier in life. This heartwarming tribute not only showcased their love but also captivated the hearts of fans worldwide.
HARISH KALYAN 
Also read: Karnataka : 90s Kid Ends His Life Due To No Marriage!! Heart Breaking
The captivating Instagram post by Harish Kalyan celebrating his wife's birthday created a buzz among fans and followers of the popular Kollywood actor. The heartfelt caption accompanied a delightful selfie of the couple, capturing a cherished moment from one of their spontaneous trips together. The post began with Harish expressing his unwavering belief in the power of soul connections and how meeting his wife was a testament to this belief. He acknowledged her selflessness and the unconditional love she consistently showers upon him.
HARISH KALYAN WITH HIS WIFE
In his birthday tribute, Harish Kalyan showed his appreciation for his wife's unwavering support and understanding. He acknowledged her patience in dealing with his occasional crankiness and her willingness to embrace his quirks and idiosyncrasies. The actor's words painted a beautiful picture of a loving and devoted partnership that weathered the highs and lows of life together. Harish's expression of gratitude showcased not only his love for his wife but also his recognition of her integral role in his life and career.
The Instagram post took an endearing turn as Harish Kalyan shared a charming childhood image, imagining what they might have looked like as kids. This sweet gesture reflected the actor's playful nature and highlighted his desire to have met his wife earlier in life. The imaginative portrayal of their younger selves evoked a sense of nostalgia and reinforced the couple's profound connection, transcending time and space. Harish's creative gift demonstrated his thoughtfulness and the lengths he would go to bring joy to his wife's special day.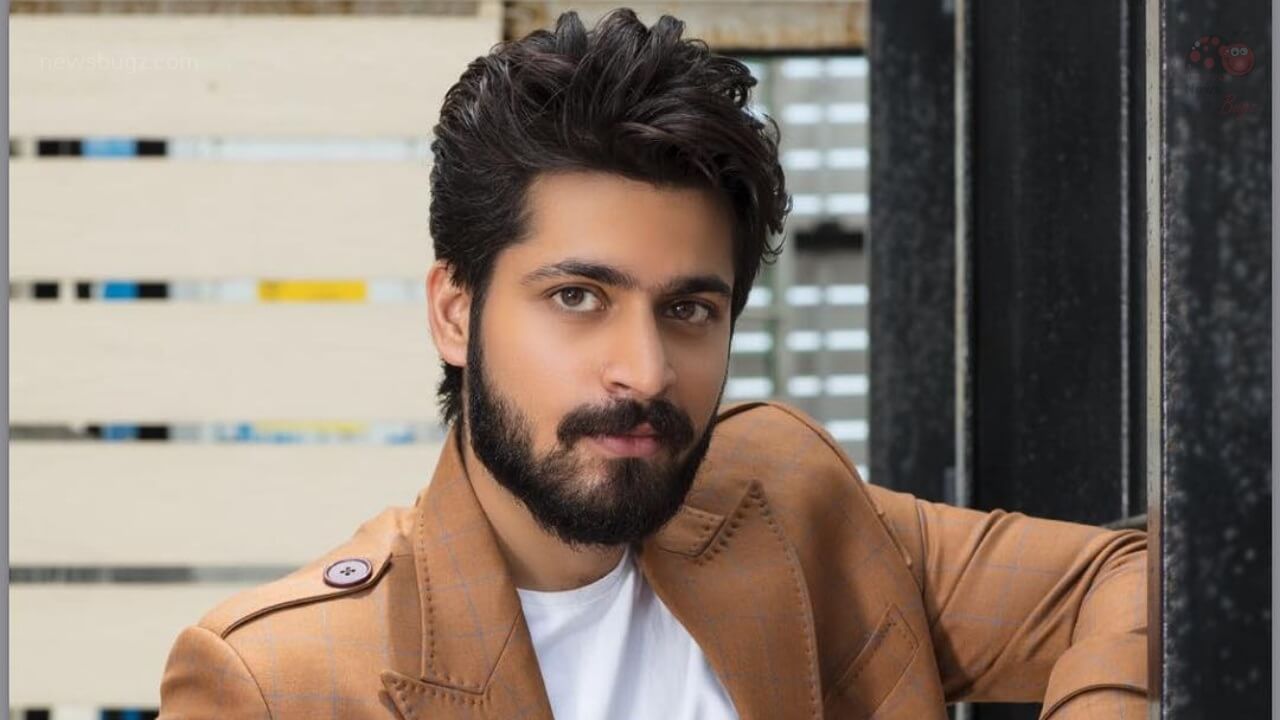 HARISH KALYAN
Also read: Arjun's Daughter To Get Married To This Actor??
Harish Kalyan's viral Instagram post dedicated to his wife on her birthday melted hearts across the internet. The heartfelt caption accompanying their favorite selfie captured the essence of their deep bond, emphasizing the strength of their soul connection. Harish's words of gratitude for his wife's selflessness and unconditional love touched the hearts of his followers, who were moved by the genuine and enduring affection between the couple. The imaginative depiction of their childhood selves further showcased the actor's love and appreciation for his wife, leaving fans inspired by their love story. This heartfelt tribute serves as a reminder of the power of love and the beauty of celebrating the special people in our lives.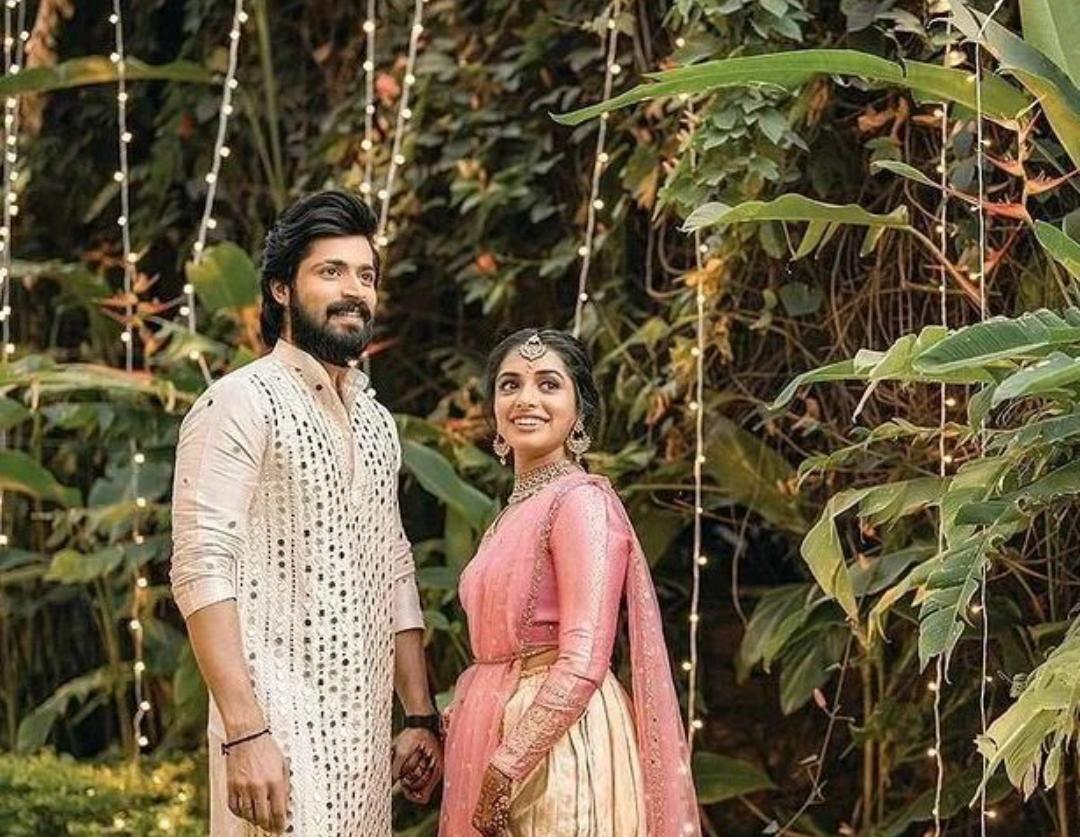 HARISH KALYAN WITH HIS WIFE
Born on June 29, 1990, Harish Kalyan is an Indian actor primarily known for his work in Tamil films. He made his acting debut in 2010 with the controversial film Sindhu Samaveli, directed by Samy. The movie depicted a taboo subject, with Harish playing the role of Anbu, whose wife is involved in an illicit relationship with her father-in-law. Although the film received mixed reviews and faced criticism, it garnered attention for Harish's portrayal.
Also read: Ashesh & Shivaangi Accused Of Running Rs. 300 Crore Dr*g Racket!!
Following his debut, Harish went on to appear in films like Aridhu Aridhu (2010), Sattapadi Kutram (2011), Chandhamama (2013), and Jai Sriram (2013), in both Tamil and Telugu languages. However, these films didn't gain significant recognition or commercial success. It was his role in the thriller Poriyaalan (2014) that finally brought him into the limelight. Harish portrayed a young civil engineer caught up in a real estate scam, receiving critical acclaim for his performance.
View this post on Instagram
The success of Poriyaalan opened doors for Harish, leading to his prominent role in Vil Ambu (2016), produced by Suseenthiran. Despite the film receiving positive reviews, it had a moderate performance at the box office. In 2017, he appeared in the Telugu romantic comedy Kaadhali, where he showcased his maturity as an actor.
Harish Kalyan's journey in the film industry has been marked by perseverance and gradual recognition. With each project, he has been evolving as an actor and leaving an impression on the audience and critics alike. His talent and charming looks have contributed to his growing popularity, making him a promising figure in Tamil cinema.