Hanuman Is Being Made To Watch This?? Outrage Over Adipurush Character
Written by gokul krishnan Published on Jun 19, 2023 | 18:47 PM IST | 190
Follow Us
Comments: 0
Hanuman of "Adipurush" has sparked a significant controversy within the fanbase of Prabhas, the renowned actor known for his charismatic on-screen presence. The film, which aimed to retell the epic tale of Ramayana, has faced mixed reactions from viewers. Among the various responses, certain scenes featuring a female character in revealing attire have evoked a strong reaction from followers. This article explores the controversy surrounding the film, the influence of fan reactions, and the delicate balance between artistic interpretation and religious devotion.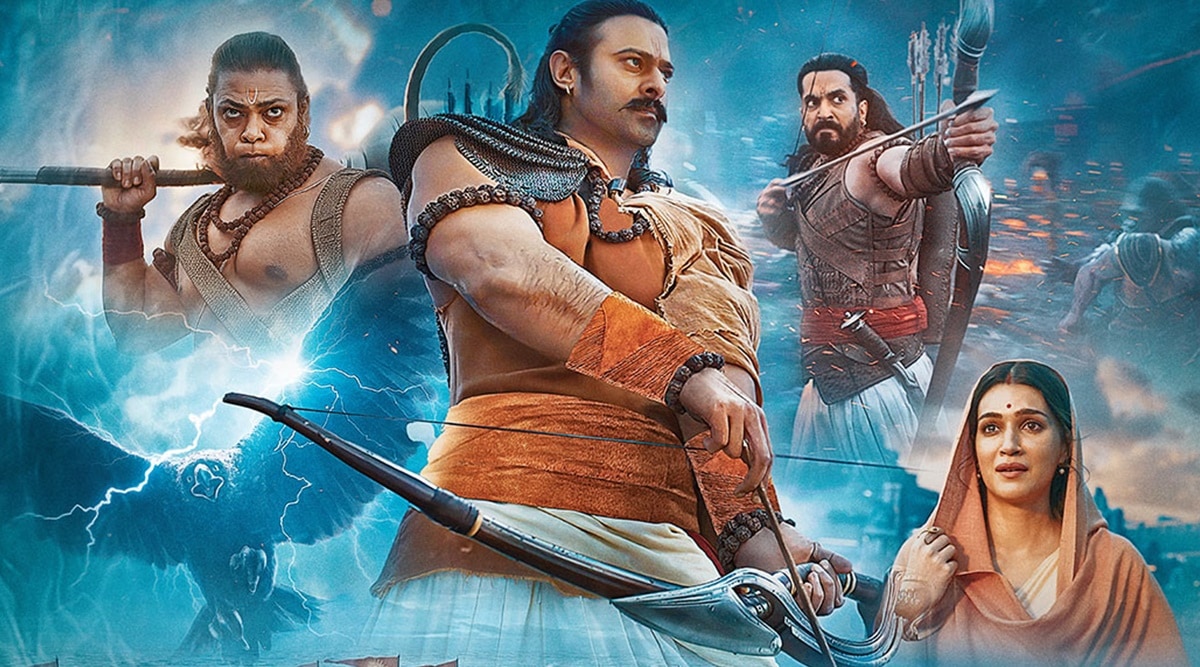 also read: Prabhas Got Brutally Trolled After Questioning His Followers About "Adipurush"
Filmmakers often exercise artistic license to present their vision and reinterpret traditional stories. When adapting mythology to the silver screen, they seek to make these narratives relatable and engaging for modern audiences. In the case of "Adipurush," the inclusion of a female character in revealing clothes can be seen as an attempt to connect with viewers and add a contemporary touch to the story. It is crucial to understand that artistic choices should be analyzed in the context of creative expression, rather than being regarded as a deliberate attempt to offend or disrespect religious sentiments.
To comprehend the controversy surrounding the scenes in question, it is important to delve into their intent and symbolism. Filmmakers use visual elements, symbolism, and allegory to convey emotions, develop characters, and depict societal aspects. While the portrayal of a character in revealing attire may deviate from traditional interpretations, it is essential to recognize that it represents artistic expression rather than a direct affront to religious beliefs. Such scenes often serve as vehicles for emotional or narrative development, inviting diverse interpretations from viewers.
also read: CCTV VIDEO OUT : Woman Attacked Her Mother-In-Law !! Horrific
In the digital age, social media platforms have empowered fans to express their opinions and influence public discourse. Prabhas' Twitter post addressing the mixed reactions to "Adipurush" unintentionally opened the floodgates to a torrent of negative comments and criticism. While passionate engagement with artists and their work is natural, it is crucial for fans to approach criticism constructively and foster healthy discussions. The influence of fans in shaping the narrative surrounding a movie release is undeniable, but this power should be wielded responsibly, promoting respectful dialogue rather than resorting to online harassment or abuse.
Throughout history, mythology has been subject to various interpretations across different regions, cultures, and artists. These interpretations contribute to the richness and evolution of the narrative, allowing individuals to connect with these stories in ways that resonate with their own experiences. Rather than perceiving the portrayal of a character in revealing attire as a challenge to religious sentiments, it can be viewed as an opportunity for dialogue and understanding the evolving dynamics between traditional tales and contemporary storytelling.
also read: Rashmika Mandanna Got Cheated Rs. 80 Lakh ?? Shocking!!
The controversy surrounding "Adipurush" sheds light on the delicate balance between artistic expression and religious devotion. Filmmakers strive to breathe new life into ancient tales, and in doing so, creative choices may elicit differing opinions and emotions. It is essential to approach these discussions with open-mindedness, recognizing the intentions behind artistic liberties while respecting the sentiments of religious followers. By fostering constructive dialogue and promoting diverse interpretations, we can navigate the intersection of art and devotion, allowing for the continuous evolution of storytelling while honoring the timeless significance of mythological tales.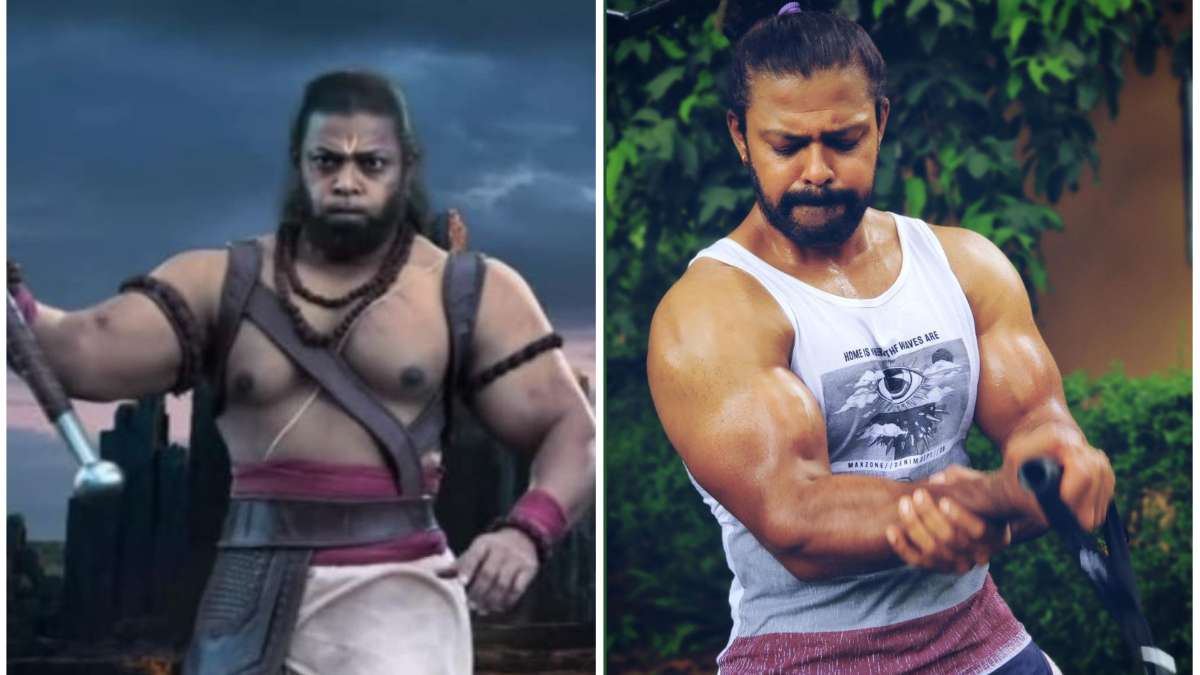 The controversy surrounding "Adipurush" demonstrates the intricacies of artistic interpretation and the influence of fan reactions. As filmmakers endeavor to bring mythology to life on the big screen, there will inevitably be instances where creative choices evoke differing opinions. It is vital to approach these discussions with a spirit of understanding, recognizing the intention behind artistic expression while respecting religious sentiments. By fostering respectful dialogue and embracing diverse interpretations, we can navigate the intricate relationship between art and devotion, ensuring that mythological tales continue to captivate audiences while reflecting the dynamic nature of human storytelling.
Here is the tweet below:
This scene is not from Kamasutra.

This is still from Adipurush. She is playing role of Vibhishan's wife.

Was this character discription also given to Manoj Shukla by his grandmother? pic.twitter.com/tEue9RFHAe

— Nimo Tai (@Cryptic_Miind) June 18, 2023
wtf is this? Is this for real? pic.twitter.com/YPex7Bt1oV

— BALA (@erbmjha) June 19, 2023
Here some of the reaction:
Where is @drnarottammisra whose religious sentiments got hurt with orange bikinis but absolutely fine with this scene in Adipurish ?
Sad to say your sentiments are very fragile and full of hypocrisy https://t.co/MClbtyuANP

— Rezina Sultana (@RezinaSultana29) June 19, 2023
Hanumanji ko Cinema Halls main seat reserve karke yeh ashleelta dikha rhe hai.

Somebody please take Hanumanji out from Cinema halls. https://t.co/6rXNrBpAbw

— Nimo Tai (@Cryptic_Miind) June 19, 2023