BJP Politician H.Raja's tweet on the judgement provided to Suriya on his plea regarding the exemption of the Interest that was imposed with his tax amount, has irked the users of social media platforms. The politician who is known for confronting top tier actors, said that it is a rightful judgement through his tweet. He is getting severely criticized by the fans of actor Suriya and many other social media users for the comment he made.
[wp_ad_camp_1]
On Tuesday, a number of Twitter users trended tag against Suriya after Madras High Court Dismissed his plea on exemption of Interest. It has been reported that the Income tax department had issued an order to actor Suriya in the year 2011 estimating that Rs. 3 crore 11 lakh and 96 thousand had to be paid in taxes for the years 2007-08 and 2008-09. It is notable that the income tax department conducted a sudden raid at the residence of actor Suriya and his close associates.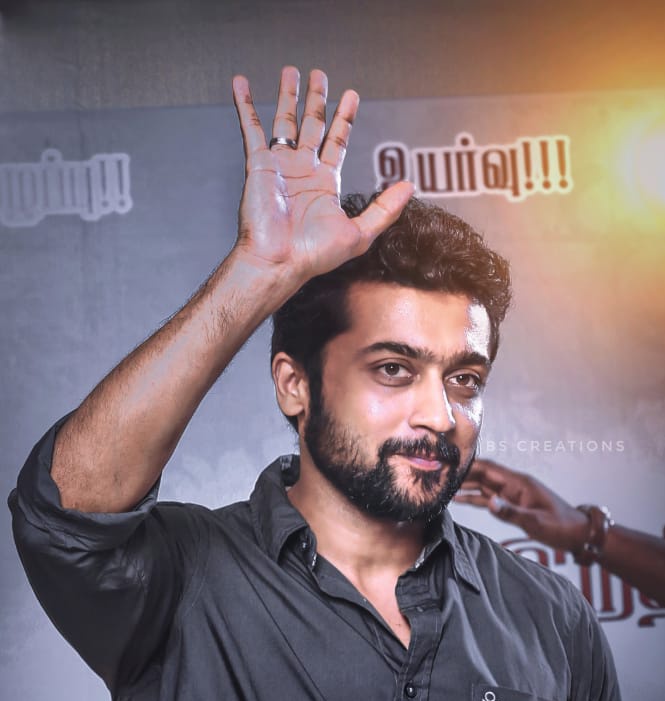 It has been reported that the authorities had conducted raids on the residence of the actor which is located in T.nagar, a Bungalow that is located at Boat club and various offices and residences that belongs to himself and the people who are closely associated with him. Offices of Agaram foundation, a charity trust founded and floated by the actor also came under the scanner of IT department along with a businessman who was associated with the foundation.
Despite of Suriya's appeal to the Income tax department's tribunal, court ordered him to pay Rs. 3 crore 11 lakh and 96 thousand for the two assessment periods. In the year 2018, Suriya approached the court appealing that he should be exempted from the one percent interest levied on the tax amount as the income tax department has delayed the case by three years. The actor reportedly pointed out that he is a regular tax payer with no remarks and he has the right to seek the exemption.
[wp_ad_camp_1]
Judge S.M Subramaniam who heard the case, dismissed Suriya's plea citing that he should have submitted his accounts within 45 days of the income tax raid but he failed to do so. The IT department's council argued that the actor did not cooperate during the assessment procedures and failed to submit the required documents. IT department said that the interest imposed on the actor is legal.
Reacting to this judgement, H.Raja said "தரமான தீர்ப்பு" in his tweet. Check out some of the reactions that surfaced for his tweet below :
நிங்கள் கட்சி காசு ஆடை போட்டு கொண்டு வீடுகள் கட்டலாம். சூர்யா உழைத்த காசுக்கு வட்டி தள்ளுபடி செய்ய கேட்க கூடாது நல்ல இருக்கிறது

— Rafiq Ahmed (@RafiqAh82814804) August 17, 2021
போன வாரம் வேலுமணி வீட்டில் ரெய்டு நடந்து கட்டு கட்டா பணம் எடுத்துட்டு போனப்ப எங்க போனீங்க அரமெண்டல்…

— ꧁ℝ𝕒𝕛𝕖𝕤𝕙.𝕝𝕞𝕤꧂ (@LmsRajesh) August 18, 2021
இந்த பைத்தியத்தை மனநல பரிசோதனை செய்யனும்னு கோர்ட் சொன்னதுதான் செருப்படி எச்ச😂

— நித்யஶ்ரீ (@Raymond09516577) August 17, 2021
[wp_ad_camp_1]
எங்கேடா எழவு விழும்னு காத்து கிடைக்குறது இது தானா..

இதுக்கு தான் உங்களை எச்ச னு சொல்லுறாங்க ஜீ

— தா.நிவேதா 𝓑𝓔 🖤❤️ (@Nivi_Twitz) August 17, 2021
ஆனா நீங்க high court பத்தி சொன்னதுக்கு எப்போ தரமான தீர்ப்பு வரும்னு தெரியலையே… We are waiting

— காண்டாமிருகம்.. (@Gandaamirugam) August 17, 2021
சார் நீங்க ஐகோர்ட்டாவது மயிறாவதுனு கேட்டிங்கலே,விரைவில் வழக்கு விசாரணை நடத்தி நீதிமன்றம் எப்புடி தீர்ப்பு சொல்லுதோ அது தான் தரமான தீர்ப்பு,

— Sundharapandian Sadacharam (@SSadacharam) August 18, 2021
நீதிமன்றத்தை தர குறைவா பேசுன நம்ம எல்லாம் தீர்ப்பை பற்றி பேசலாமா சார்

— சச்சின்  (@Ravi_Sachinist) August 17, 2021
சூர்யாவாவது ஏழைகள் நாலு பேருக்கு உதவி செய்றாரு. நீ இன்னா பண்றே?
எச்ச கைல காக்காவாவது ஓட்டீருக்கியா?
13 கோடி ஆட்டையதான் போட்ருக்க.

— Bharath Kumar (@Bharath64977639) August 18, 2021
Sir உங்களை இவ்ளோ அசிங்கப்படுத்த றார்களே கவலை இல்லையா நீங்க ஒரு போராளி 🤔😂😂😂😂😂😂😂😂

— kathir 🕺 (@kathiravan9191) August 17, 2021