H. Raja is an Indian politician and a law graduate who is one of the national secretaries of the Bharathiya Janata Party. H. Raja is known for his rhetoric against political opponents. He used to call them as anti-Indians. Once he even called journalists who asked questions on central government's policy as anti-Indians.
The BJP leader H. Raja was under fire over his remarks on the film Mersal's GST and Digital India monologues, was given police protection. That did not stop him from stoking further controversy by saying Mersal film hero Vijay is a Christian and hence the reason for the criticism of GST in his film. Posting a photo of actor Vijay's voter's ID and official letterhead, on his Twitter account, Mr. Raja indicated that the popular star is a Christian and his full name is C. Vijay Joseph. 
A remark was posted from the verified Facebook page of BJP National Secretary H Raja, stating, "Who is Lenin? What is his connection to India? What is the connection of communists to India?" Lenin's statue was destroyed in Tripura. Today Lenin's statue, tomorrow Tamil Nadu's EVR Ramaswami's statue. As soon as the DMK opposed the comment, H Raja distanced himself from the Facebook post and said that the page was maintained by various administrators. The post was soon deleted.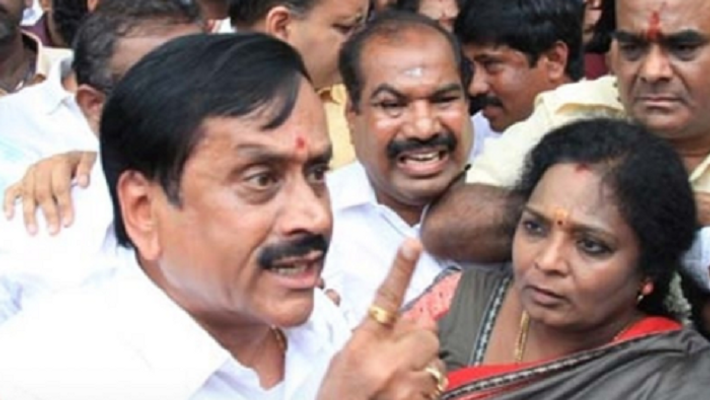 Actor Vishal, president of the Tamil Film Producers Council, strongly criticised Bharatiya Janata Party (BJP) national secretary H. Raja for conceding that he had watched parts of actor Vijay's latest release Mersal online.
It is also believed by people that the film Mersal's major promotion was nothing but the political stunts of BJP party members including Tamizhisai Soundararajan. As it is been that way in the past now H.Raja posted a tweet which is blatantly criticizing the movie "Sarkar".
His tweet roughly translated as "Loved While Reading This, If you decided to steal a story , choose a good one"
Check out his post here :
படித்ததில் பிடித்தது.
கதையை திருடுறதுன்னு முடிவு
பண்ணிட்டா
நல்ல கதையா திருடுங்கடா

— H Raja (@HRajaBJP) November 7, 2018
South Indian writers association leader Bhagyaraj recently accepted that the plots of A. R Murugadoss's  "Sarkar" and Varun Rajendran's registered script "Sengol" are similar.
"The main similarity between both the plots are that the vote right of the protagonist being stolen" said the director which resulted in A.R Murugadoss accepting to give credits to the aspiring director in the title card which is evident in the film's opening card as well.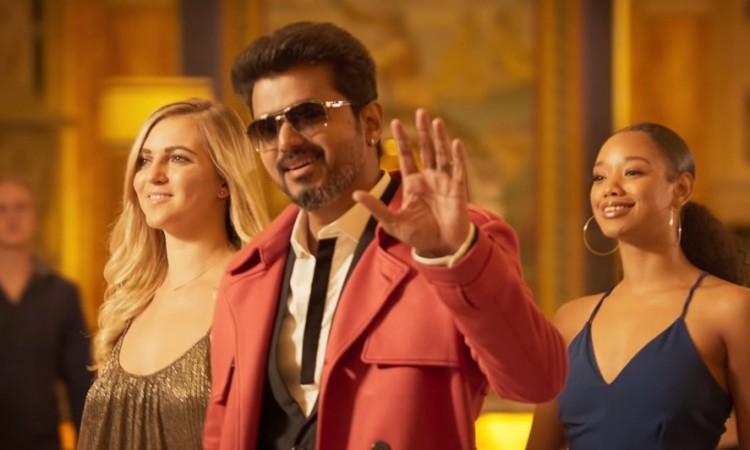 Actor Vijay playing the lead role , Keerthy Suresh and Varalakshmi Sarathkumar are female leads in Sarkar. Produced by Sun Pictures, the film has dialogues by Jeyamohan.
Now the film has been screened in many theaters as special show and the feedbacks are pouring in Social media.
Check out some of the reactions H.Raja received for his tweet :
Warning : People below 18 kindly skip. 
நான் படித்ததில் பிடித்தது

உக்கார்றா கிறுக்கு கூதி

— புரட்சியாளர் AK™ 😎🔥 (@RJAadhi) November 7, 2018
அண்ணே
அது தானாகவே பெட்டிக்குள்ள போகப் போகுதாம்!
நாம விளம்பரம் பண்ண வேண்டாம்
😀

— S.PARANTHAMAN (@sparjaga) November 7, 2018
Ivana Paran siripa varuthu😂😂😂

— Baviraj (@Baviraj8) November 7, 2018
சிலை திருட்டு அனுபவம் பேசுது போலயே

— அவதார் (@avardhaar) November 7, 2018
அவன் திருடியாவது ஹிட் பண்ணுவான்

நீ ஏதாவது பண்ணி தமிழ்நாட்ல தாமரைய மலர விடேன் பாப்போம்

— ட்விட்டர்க்கு புதுசு (@tomandjerry7002) November 7, 2018
படித்ததில் பிடித்தது..

நோட்டா வ விட ஒரு ஓட்டு அதிகமா வாங்கிட்டு பேசு…..😂😂😁😁#சர்கார் #HappySarkarDiwali #HappyDiwali

— Vasanth_VFC😘😘 (@Vijay74164305) November 7, 2018
சார் சும்மா இருங்கள் இந்த படத்தையும் ஓடவச்சிடாதீங்க 😷😷😂

— ŘænĐy ⏺ (@RST9192) November 7, 2018
Yen sir ivlo late uu nethu show Ku Ticket kidaikalaya 😣😣😣 pic.twitter.com/7eVD83eGgh

— Abees VJ🤘🏻 (@AbeesVJ) November 7, 2018
இனி கள்ள ஓட்டு போடவும் முடியாது,
எந்த பட்டன் அமுக்கினாலும் மோடிக்கு ஓட்டு விழாது.. கேள்வி கேட்கும் விழிப்புணர்வு பிறந்து விட்டது.. #Sarkar

— Hari Prabhakaran (@Hariadmk) November 7, 2018
Yov loosu..padam already collection allitu iruku..nee vaaya vuttu innum kootiradha…mooditu iru

— Sam (@Sam41724737) November 7, 2018
We want more emotions….. for promotions….
Election timela irukku ungalukku aappu…. This movie will change people mentality towards voting…..

— 🌷ʑĄཞI🌷 (@zarinafreddy) November 7, 2018
மெர்சல் படத்த திருட்டுதனமா நெட்ல பாத்த மூதேவி..

நாம திருட்ட பத்தி பேசலாமா தலைவா pic.twitter.com/5lIUVhj82Y

— Vijay_Actor (@Vijay__Actor) November 7, 2018
Wowww Promotion Starts 😁 pic.twitter.com/TyP1iNa38N

— T V A (@mangathadaww) November 7, 2018
மன்னிப்பு கேக்குறதுன்னு முடிவு பன்னிட்டா மூடிட்டு முட்டு சந்துல கேளுங்க டா

உயர்நீதிமன்றம் போயா மன்னிப்பு கேக்குறது 😂

— AdmkFails (@AdmkFails_) November 7, 2018
மாம்ஸ் ஒரு நாலு பிட்டு சேர்த்து போடுங்க

— V E E R A😎 (@itzmaduraiveera) November 7, 2018
அடிமை சிக்கிட்டான் 🤔🤔🤔
வாழ்த்துக்கள் எச்ச கூஜா 😀😀😀😀

— THALAPATHY ARAVIND (@aravin6666) November 7, 2018
Promotions Starts 😎😎 pic.twitter.com/ZYyA89v6cU

— Pokkiri Tamil (@pokkiri_mass) November 7, 2018
வாய் புன்னகையை மூடிட்டு இரு தெய்வமே

— Duraimurugan pandiyan (@durai23339145) November 7, 2018
வாஜ்பாய் ஆட்சியே ஒரு ஓட்டுலதான் கவுந்திச்சாமே படத்துல சொன்னாங்க😂

— வேதா (@mduagarathi) November 7, 2018
Tweet போடனும்னு முடிவு பண்ணிடா சொந்த tweet ஆ போடுங்கடா.. 😂😀

— petchi muthu (@petchi__muthu) November 7, 2018
Kadharals😂😂 pic.twitter.com/3YzgqFlEHb

— SURYA™ (@kingmakerrr99) November 7, 2018
படித்ததில் பிடித்தது:

அது நான் இல்ல, என்னோட அட்மினு.. pic.twitter.com/HLJN1PzAoc

— சரவணர் (@naadodi_) November 7, 2018
Dae admin ko🔥 Unaku en da eriyuthu ஆதார் அட்டை pathi pesunathalaya😂

— vijaymanikandaraja (@Imvjmani) November 7, 2018
சாமி சிலை திருடனுக்கு பேச்ச பாரு……

— தூக்கு துரை (@Anbudan_Hari24) November 7, 2018
தாமரை தண்ணில மட்டும்தான் மலரும்,
தமிழ்நாட்டில் தண்ணீர் ஊத்திநாலும்
மலராது 🤔🤔🤔

— THALAPATHY ARAVIND (@aravin6666) November 7, 2018
வாங்குற நூறு ஓட்டும் கள்ள ஓட்டு….நாய்க்கு பேச்ச பாரு 😂

— shynu mash (@shynu_mash) November 7, 2018
சின்னதம்பி பாட ஆரம்பிச்சிட்டான், collection எகிறபோகுது.#SARKAR #BlockBusterSARKAR

— Ramnath (@armedramnath) November 7, 2018
சரியா சொன்னீங்கன்னே இப்டி தான் ஒரு பொட்ட நாய் "அது நான் பேசினது இல்லை,யாரோ டப்பிங் பன்னதுனு பொய் சொல்ல தெரியாம பொய் சொல்லி அப்றம் நான் தான் தெரியாம சொல்லிட்டேன்"னு மண்டி போட்டுச்சு😁😁
.
படித்ததில் பிடித்தது.
பொய் சொல்லனும்னு முடிவு பன்னிட்டா நம்புற மாதிரி பொய் சொல்லுங்கடா 😏😏

— ழ (@elite_offl) November 7, 2018
சரிங்க சார்….இனி நல்ல கதை வரும்
பரியேறும் பெருமாள் போன்று

— shiva (@shiva_am) November 7, 2018
படித்ததில் பிடித்தது…
படம் பார்க்கணும்னு முடிவு பண்ணிட்டா தியேட்டர்ல போய் பாருங்கடா…
திருடி பார்த்தவன்லாம் இத பேசலாமா…!😂

— Ashok Ak ✨ (@ashokStark007) November 7, 2018
அட்மினாவது மயிராவது….🤣🤣😂😂

— Vijay (@itz_Vijay97) November 7, 2018
எங்கடா இன்னும் காணோமேன்னு பார்த்தேன்!
வந்தாச்சு படம் புரோமஷனுக்கு

— சீனிவாசன் நாராயணன் (@Srinivasan500) November 7, 2018
What do you think on his tweet and reactions ?? Comment below !!