GV Prakash's Heart Winning Gesture To Help A Poor Ajith Fan!!
college student
education
GV Prakash
Help
5 months ago
By Dhiwaharan
Music director cum actor G. V Prakash kumar won the hearts of internet users after lending ears to a poor online user who is struggling financially. The celebrity asked the details of his Google pay and helped him by sending him money. His gesture impressed other users who are lauding him through their respective social media handles.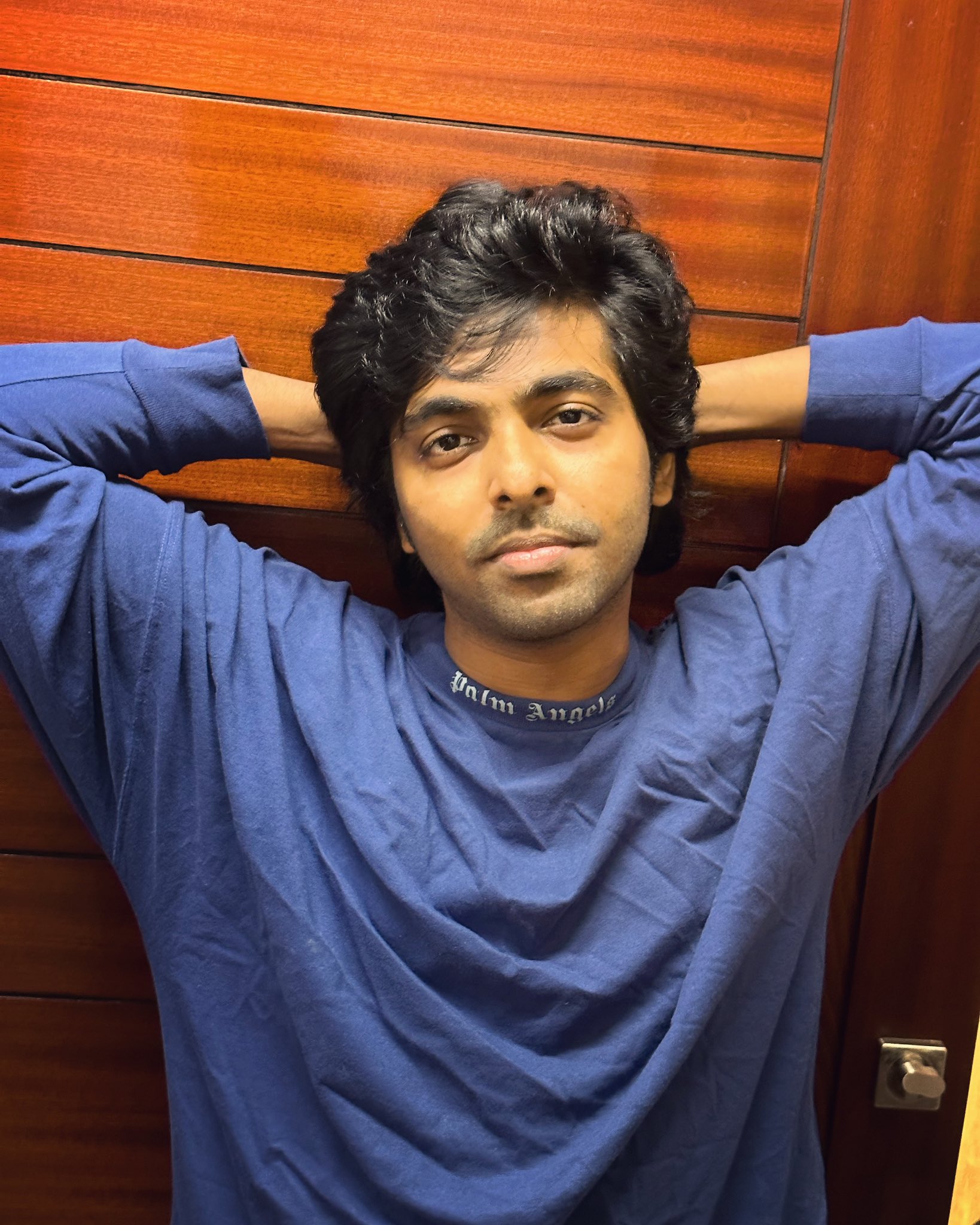 The Twitter user, handle name of whom reads as "Smart Ajith", said that he is studying in a college in Coimbatore and is work at a hotel nearby to meet his ends. "Recently my mother fell sick and had to go through an operation in her stomach. I spent all the money I had for the operation and had to get debt from others to complete it" said the user.
"Now, as the semester is nearing, I couldn't pay fees for my college. They won't let me write exam if I fail to pay the fees. Please help me if you can" he said and tagged the musician.
Check out his tweets below :
ஆபரேஷனுக்கு நான் வைத்திருந்த மொத்த பணத்தையும் போட்டு அது மட்டும் இல்லாம கொஞ்சம் பணம் பத்தாம கடன் வாங்கி ஆபரேஷன் செலவை பார்த்துட்டோம்.ஆனா இப்ப Semester வர்றதால College Fee கட்ட முடியல.Fee கட்டாமல் போனா Exam எழுத விடமாட்டார்கள்.உங்களால் முடிந்தால் ஏதாவது உதவி செய்யுங்க அண்ணா(2/1)

— 𝐒𝐌𝐀𝐑𝐓 𝐀𝐉𝐈𝐓𝐇 👑 (@Rolex_thala) October 17, 2022
In reply, the music director asked the user to send his Gpay number.
Send ur gpay number

— G.V.Prakash Kumar (@gvprakash) October 17, 2022
Few minutes later, the music director came up with another tweet saying that he sent the amount to wish phonepe.
Amount sent to ur phonepay

— G.V.Prakash Kumar (@gvprakash) October 17, 2022
After receiving the help from GV Prakash, the student said that he won't forget the help forever and he also said that his mother wanted to thank the renowned celebrity.
Here's his tweet :
@gvprakash அண்ணா என் உயிர் உள்ளவரை இந்த உதவியை மறக்க மாட்டேன் அம்மாவும் உங்களுக்கு நன்றி சொல்ல சொன்னாங்க அண்ணா..! 🙏😭

— 𝐒𝐌𝐀𝐑𝐓 𝐀𝐉𝐈𝐓𝐇 👑 (@Rolex_thala) October 17, 2022
The musician wished him the best as his reply.
Best of luck

— G.V.Prakash Kumar (@gvprakash) October 17, 2022
Check out internet reacted to the help of GVP :
Munna pinna theriyatha aakel ku help panra manasu🤍✨
Antha manasu thaan sir kadavul🤎🥺 pic.twitter.com/IJckFYcr1F

— Ak (@Tony_Stark_AK) October 17, 2022
enna manusan ya @gvprakash bro ❤👌
Ungala nerla pathu irukanu nenacha perumaya iruku https://t.co/wWaRSs4TsM

— Naveen ( King Of The Fire ) (@naveen15_) October 17, 2022
You're great yaru help nu kettalum immediate ya cash thandhu help panring evlo nalla manasu ungaluku 🥺❤️https://t.co/4rx9VkkdyI

— THENUU 💫❤️🦋 (@thenu_kitty) October 17, 2022
Pirar Thunbam than thunbam pol enninaal.. (RR as background song)
❤️😌 love you naaa….
Mela ullavan ungala nallaa paathuppaan naaa ❤️❤️👏👏👏👏 https://t.co/IwsB9VNmIb

— 🎸Venkat (@VeNkAt__45) October 17, 2022
காசோ பணமோ பொருளோ எதுனாலும் குடுக்குற ஒரு மனசு வேணும் அந்த மனசு உள்ளவங்க கடவுளுக்கு சமமானவர்கள் @gvprakash

உன் ரசிகனாகவும் தம்பியாவும் இருப்பது எனக்கு மிகவும் பெருமிதமாக கர்வம் கொள்கிறேன் @gvprakash அண்ணா 🙏#GVPrakash #gvp https://t.co/bXzOIvlq4P pic.twitter.com/lagfE9iAs7

— Arivu VJ (@Arivudainambi_) October 17, 2022
GV na.. 🤗 https://t.co/iTQe8N1Eo9 pic.twitter.com/MPe4nnfqwZ

— Karthik Ravivarma (@Karthikravivarm) October 17, 2022
👏👏👏நல்ல மனது படைத்த மனிதர்!
அடுத்தவங்க கஷ்டத்த நம்ம கஷ்டமா பார்க்கனும் https://t.co/AirOP4rxJo

— நாகராஜசோழன்MA_MLA (@VDRcva_twitss) October 17, 2022
@gvprakash anna you are great ♥️♥️.. Sila ajith fans ungala thappa pesunalum.. Ajith fans ku help panra manasu irukke athaa kadavul♥️♥️ #ThunivuPonagal2023 https://t.co/m9UPobx1nO

— Kalidas (@Kalidas96565086) October 17, 2022