"Grow Up Guys" – Samantha Lashed Out At The Fans Of Naga Chaithanya !!
divorce
mariage
Naga Chaithanya
Samantha
CM / Updated: 2022-06-21
17:00 IST
By Dhiwaharan
Actress Samantha who predominantly appears in South Indian Films, on Tuesday, lashed out at fans of Naga Chaithanya who alleged that the rumours about the relationship between the Telugu actor and Shobhita are planted by the PR team of the actress who divorced the former months ago. Shutting down such rumours, Samantha, through a tweet, implied how the fans of Naga Chaithanya are double faced and asked them to move on.
Most Lately, many leading news portals including The Times of India, updated a report saying that Telugu actor Naga Chaithanya is dating Sobhita Dhulipala of "Made in Heaven" fame. According to a report of Pinkvilla, a duo were spotted together in Naga Chaithanya's under-construction home that is located in Jubilee Hills, Hyderabad.
"Chay and Sobhita seemed very comfortable in each other's company as they spent time at the actor's new house. Naga Chaithanya was giving her a tour of his massive house. After few hours, they left together in the same car" a source said, according to reports.
The source also mentioned that Chay was spotted multiple times at the same hotel where Sobhita was staying during the promotions of her last film "Major" with Advi Sesh. It even added that Sobhita recently celebrated her 30th birthday with her close circle which includes Chay.
In the meantime, a report surfaced saying that the team of actor Naga Chaithanya and fans of the actor are pointing fingers at Samantha, saying that she is the one who planted such fake stories through her PR team in order to keep Chay in a bad light. The report caught the eyes of Samantha herself who came up with a tweet to reply to the rumours.
"Rumours on girl – Must be true !! Rumours on boy – Planted by girl !! Grow up guys .. Parties involved have clearly moved on .. you should move on too !! Concentrate on your work … on your families .. move on!!" read the reply of the actress.
Here's her tweet :
Rumours on girl – Must be true !!
Rumours on boy – Planted by girl !!
Grow up guys ..
Parties involved have clearly moved on .. you should move on too !! Concentrate on your work … on your families .. move on!! https://t.co/6dbj3S5TJ6

— Samantha (@Samanthaprabhu2) June 21, 2022
Ever since divorcing Telugu actor Naga Chaithanya, Samantha has been facing hatred in social media. On 1st of October, Samantha and Naga Chaithanya announced about their separation from marriage life, citing no exact reason. The duo said that they are going to pursue their own paths. "We are fortunate to have a friendship of over a decade that was the very core of our relationship which we believe will always hold a special bond between us. We request our fans, well wishers and the media to support us during this difficult time and give us the privacy we need to move on. Thanking you for your support" both their social media posts read.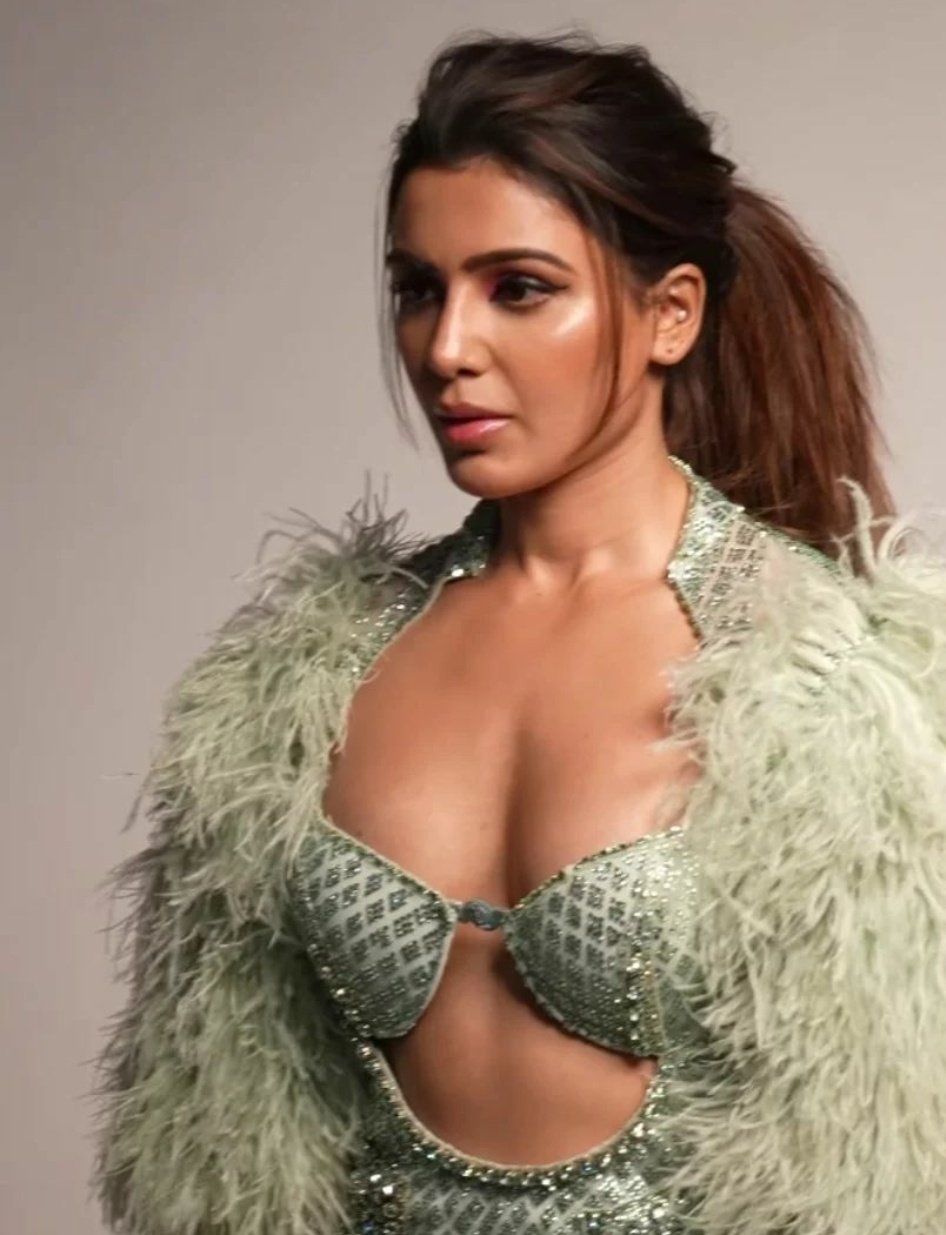 Samantha got married to Naga Chaithanya in Goa as per traditional Hindu customs on 6 October 2017 and then by Christian customs on 7 October 2017, and became a member of the Akkineni family. After nearly four years, the couple had officially announced about their separation. Now, on the day of her 4th marriage anniversary, the actress came up with a post in her official Instagram account.
Despite of the decision made by the actress, many users of social media kept requesting the actress to rethink about the same through the comment section of her social media posts. Few venomous online users started spreading baseless rumours about her as well. To all those who accused Samantha of having affairs, not wanting children, being an opportunist and of aborting a child, the actress came up with a note to shut them all down.
"Your emotional investment into a personal crisis has overwhelmed me. Thank you all for showing deep empathy, concern and for defending me against false rumours and stories that are being spread. They say I had affairs, never wanted children, that I am an opportunist and now that I have had abortions." the actress aid through her post.
"A divorce in itself is an extremely painful process. Let alone allowing me the time to heal. This attack on me personally, has been relentless. But I promise you this, I will never allow this or anything else they say, break me." she further added in her post.