"Give Me 5 Lakhs To Talk About Rajini" – Top Actor's Unexpected Statement !!
Written by Dhiwaharan Published on Mar 16, 2020 | 17:28 PM IST | 98
Follow Us
Comments: 0
Since the press meet conducted by Rajinikanth took place, it has been grabbing headlines as many top political icons and cinema celebrities are expressing their thoughts and opinions on it. Now Supreme star Sarathkumar has denied to make a statement about Rajinikanth's press meet and demanded Rs.5 lakhs from media reporters to talk about the Superstar.
In his press meet, Rajinikanth said three important agenda of the party he is going to initiate. "December 31, 2017 is the first day I announced about my political entry. Whenever they asked about my political entry, I used to point out at God. So I believe people won't say that I have been talking about entering politics for past 25 years" Rajinikanth said in his press meet.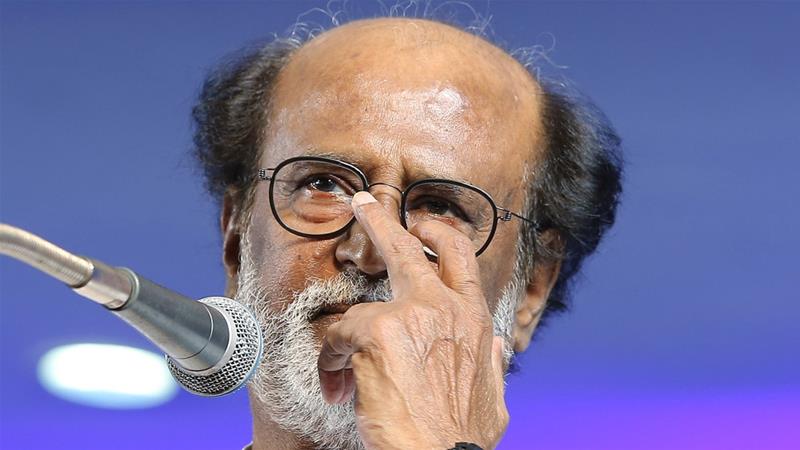 Many celebrities including comedy actor Vadivelu got questioned regarding the press meet. When Supreme star Sarathkumar who is running a political party named as "Samathuva Makkal Katchi" denied to state his opinion regarding his political movies. The actor said that media channels are milking money through gaining TRP by unnecessarily talking about Rajinikanth. He said that he would talk about Rajinikanth only if he gets paid.
"I am not ready to answer such questions. Because you are creating build-up and trying to increase TRP by talking about Rajini Sir. If you are thinking of asking such questions again, you credit Rs.5 lakh in my account and ask the same question." said Sarath Kumar who supported the central government's CAB and NRC acts. He asked everyone to study about laws before making a statement on it. "If I come to know that Muslim brothers are going to get deported through these acts, I would protest along with everyone" he said.
Watch the video below :
Source : Little Talks
To a reporter who once again asked about Rajinikanth and Kamal Haasan entering politics, Sarathkumar said that he is ready only to answer to the questions regarding the problems faced by public people. "There are so many problems. Don't ask me about Rajinikanth or Kamal Haasan starting political parties. Sarathkumar is ready only to answer to the questions based on people's problems" he said.
Talking about the three important points, Rajinikanth said that he wants to change the political system of Tamilnadu. The Superstar actor said that he will not compete the upcoming election as CM candidate. He said that he will select an appropriate candidate to be the Chief minister of Tamilnadu and will lead his party as party leader alone. Rajinikanth displayed his political entry speech to reiterate his statement on not being a CM-aspirer. "It was not in my blood. I can't think of being a Chief minister at all. You all know the incident that happened in 1996 where many influential people asked me to contest as CM. That is not in my mind at all. I will remain as party leader" he said.