"Girl Misbehaved With Actor Vijay" News Surfaced !! HERE'S PROOF OF ACTUAL INCIDENT !!
BigilAudioLaunch
Thalapathy
ThalapathyVijay
Vijay
4 years ago
By Dhiwaharan
Audio Launch of upcoming movie BIGIL is making headlines, not only for the explosive speech of actor Vijay, but also for various other reasons. On the very day of the launch took place, the audio launch caused outrage in social media for the way police attacked Fans who tried to enter the Sai Ram engineering where the event took place.
[wp_ad_camp_1]
On the very day of the event, many cell phone videos which featured actor Vijay did rounds in social media. Fans who witnessed it on live shot them and uploaded it in social media platforms, in a way of expressing their love towards the actor. Meanwhile, a particular video of a girl wishing the actor also went viral.
Unfortunately, a separate set of online users believed that the girl has misbehaved with the actor while hugging him. They shared the video with vicious captions and comments, by slamming the girl and even the actor for some reasons.
[wp_ad_camp_1]
Watch the videos uploaded in that way here :
Men are not safe in our society anymore.. watch handiwork of the girl hugging Tamil actor Vijay.. video going viral.
😎😮😱😂😂😂 pic.twitter.com/09yrPHC8bQ

— Santosh Nelogi🇮🇳 (@SantoshNelogi) September 21, 2019
Vijay molested at #BigilAudioLaunch by a singa penn 😂 Guess who's that girl?!? @cinemapayyan @itisprashanth pic.twitter.com/THlEgOQb3L

— Benny (@Benny_Rajan) September 21, 2019
However, as the audio launch was officially streamed in SUN TV yesterday, the other angle of the same incident has been captured. In that angle, we can see the girl giving hand shake to Vijay which was accepted by the actor graciously.
Check out the pictures of that angle here :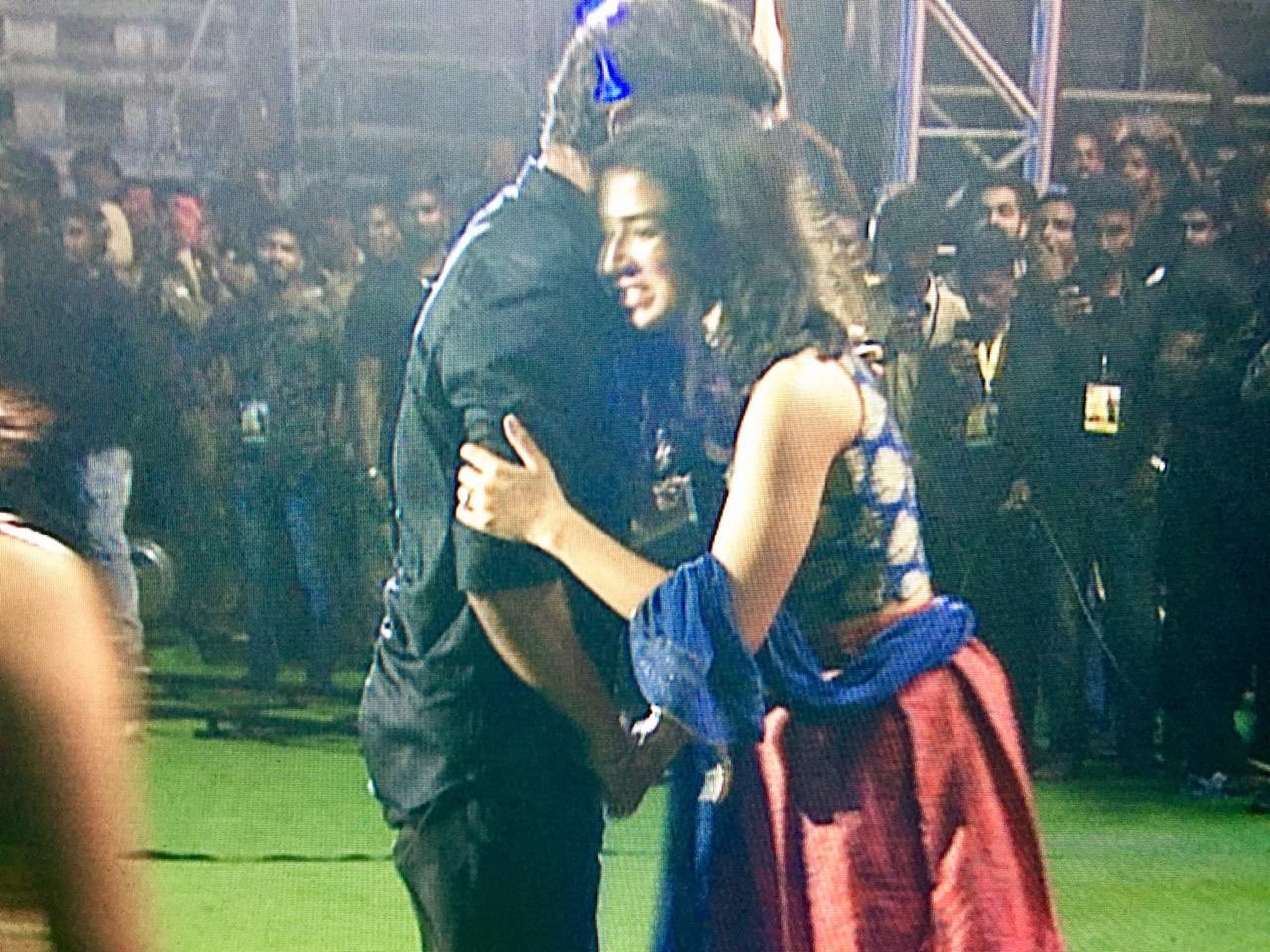 This picture is now trending in social media with various reactions. Some even pitied the girl as it would affect her mentally if she happens to see the video. Check out some of them here :
அந்த வீடியோ ஷேர் ஆகும் போது அத பாத்த அந்த பொண்ணு மனநிலை எவ்ளோ பாதிக்கப்பட்டு இருக்கும்

— allwin madhalai raj (@Jhonallwin) September 22, 2019
Jus now this shot came and it was just another casual handshake and she took blessings from his feet. Nothing more than that…

— Induja Ragunathan (@R_Induja) September 22, 2019
[wp_ad_camp_1]
அந்த பொண்ணு அவர்ட்ட குனிந்து காலத்தொட்டு ஆசீர்வாதம் வாங்குச்சுங்க..அது அப்படிபட்ட பொண்ணு தப்பா நடந்துருக்குமானு யோசிக்கமாட்டாய்ங்களா,,..பாவம் அந்த பொண்ணு.

— ஜார்ஜ் (@geo77fer) September 23, 2019
Actor Vijay, in the audio launch, gave treat to his fans with his humorous speech with some advices. He addressed the death of Subashree who died because of illegal political hoarding. He asked his fans to use their hashtag power in finding solutions to such issues.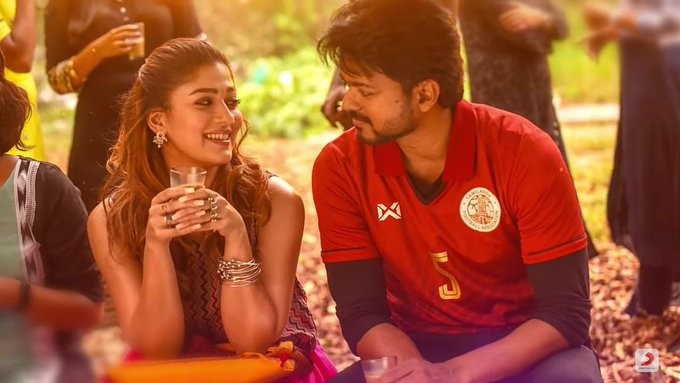 He also spoke about encouraging sports and gave his advice to every budding sportsperson in the country. He said, "Get into politics to play (games) but do not get into a game to play politics." He also advised people to motivate people who are interested in a particular sport rather than forcing them into it. He ended his statement by saying that if there is a right person at every place, we'll get all the gold medals that we deserve.