Girl Ended Her Life After Boyfriend Threatened To Leak Her Private Pictures!!
Written by Dhiwaharan Published on Nov 05, 2022 | 19:05 PM IST | 131
Follow Us
Comments: 0
On Thursday, Hosdurg police arrested a 20 year old man for the death of his girlfriend who is a student. He was allegedly trying to break up with her after two years of relationship to maintain a romantic relationship with another girl. In the process, the accused threatened to leak her private pictures if she fail to part ways with him and it led the young girl to take the extreme step.
Identified as Abdul Suhaib, the 20 year old accused has been working as an electrician. He was arrested by Police officials for allegedly abetting the suicide of Nanda Vinod, a 19 year old B. A second year student.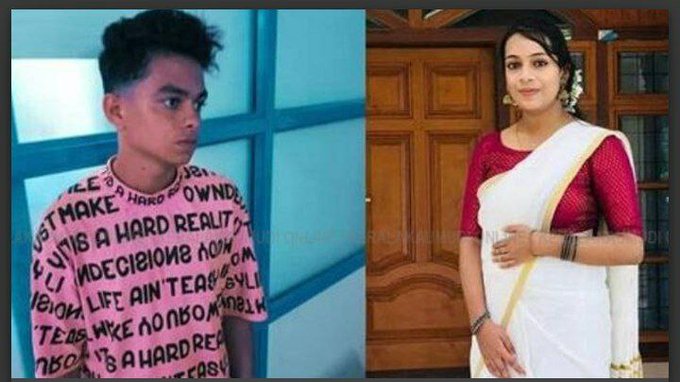 Born to K. Vinod Kumar who works as an auto driver and cook and K. S Mini of Alamipally in Kanhanged, Nanda was their one and only daughter. Abdul is a resident of Kalluravi in the same town. They studied together in Government higher secondary school and were in a relationship since class 12, according to Kanhanged, deputy superintendent of Police P. Balakrishnan Nair.
As per the statement of the officer, the accused tried to break up with Nanda after getting involved in a relationship with another girl. "When Nanda did not agree to the relationship, he threatened to release her private photographs which hurt her" the officer further said.
Shuhaib blocked Nanda's phone number which led the latter to approach him through his relatives. On 31st of October, while the two were video chatting, he disconnected the phone. She reached out to him again through a relative. During the second video call, she threatened to end her life. The call dropped or was disconnected, an officer said.
Kerala: A college girl, CK Nanda, committed suicide after video call with Is।αmist Abdul Shuhaib who threatened to leak her private photos.

– Just have a glance at the accused and then the girl

– How did the accused get access to her private photos?
+ pic.twitter.com/cGoCkGgEA6

— Ashwini Shrivastava (@AshwiniSahaya) November 4, 2022
The accused allegedly tried her phone many times but was not answered. An officer said that there was 32 missed calls from Suhaib to Nanda's phone. When the family checked on her, they found Nanda dying on the top floor of the house. She didn't survive.
Family of the deceased filed a complaint against the youth as a result of which Police arrested and charged him with abetment of suicide under section 306 of the Indian Penal Code. On Thursday, Hosdurg First class magistrate court remanded Shuhaib in custody for two weeks. If convicted, the youth is expected to face a jail term of up to 10 years.
Watch video :