Girl Accused Ronaldo Of Sexual Harassment!!
cristiano ronaldo
football
MeToo
2 years ago
By admin
Chinmayi Sripaada is very active in exposing the molesters that are glorified by people across the world. In this line, she has posted a posted tweet thread by Sankul Sonawane, @Sankul333. This person with ample evidence has mentioned a biggie from the list of harassers revealed in the #MeToo Movement.
The #MeToo movement gave hands to millions of harassed victims to voice out. This movement mushroomed across the world in a short span of time. Many women removed the masks of men that were kept in the high standards by the people. Celebrities that were living a posh life were reduced to mere caricatures after the revelations. Not just women, men too opened up through this movement. However, few allegations were made to defame the names of the celebrities.
Cristiano Ronaldo, considered by his fans as the G.O.A.T in football has also been disclosed in the list by the victims. Ronaldo is a famous football player worshipped by football fans across the world. His approach to the game has won millions of hearts. His matches, especially when it's against Messi's team have a huge fan base. Messi and Ronaldo have created a rivalry among their fans on deciding who is best.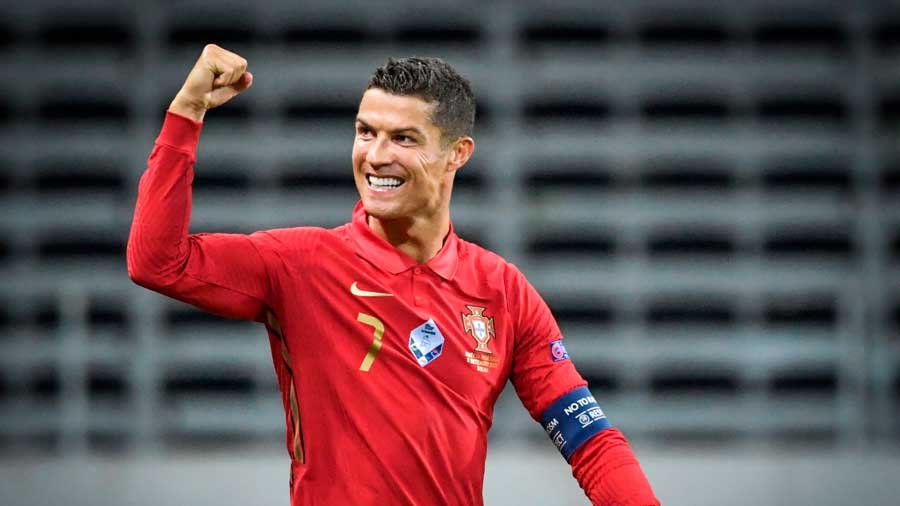 Chinmayi Sripaada, (@Chinmayi) has shared a tweet thread on her Twitter. The tweet thread has dealt with how Ronaldo has been unveiled as an abuser by a victim.
This entire thread. Wonder if people here would even understand. https://t.co/bSNs4izjPx

— Chinmayi Sripaada (@Chinmayi) August 29, 2021
Here is a complete summation of the tweet thread. Kathryn Mayorga admits that she has been raped by Cristiano Ronaldo. The incident has happened in 2009. She has also filed a case against Cristiano Ronaldo for raping her. However, in the year 2010, the case was made to disappear with a settlement of huge sums of money. Considering the safety of herself and her family she accepted the settlement and remained silent. Ronaldo has himself admitted that he raped, despite the refusal from the victim. Ronaldo has silenced the victim and others by giving them monetary compensations. The victim was also asked to sign a Non-Disclosure Agreement.
Thread explaining how Cristiano Ronaldo is a rapist, paid his victim $400k to silence her, admitted to rape on record & used his money & power to get away with rape:

All the info is from reputed German mag Der Spiegel. If you don't trust them, other leading media have shared it

— Sankul Sonawane (@Sankul333) August 28, 2021
"If she was raped why didn't she report in 2009. Why wait for 10 years to destroy Ronaldo's image?"

She reported it in 2009, the day after it happened. There is a call recording of her call to police where she reported she was raped & later went to the hospital & took a rape kit

— Sankul Sonawane (@Sankul333) August 28, 2021
In 2010 Ronaldo paid $400k to silence the victim. Instead of asking why she took his money, the question should be why he paid her to stay silent forever. Ronaldo made her sign a non disclosure too & asked the names of all the people who know about this so he can silence them too

— Sankul Sonawane (@Sankul333) August 28, 2021
Years later, with the entry of the #metoo movement, the victim has exposed Ronaldo thinking there might be other victims too. As she expected, several other women raped by Ronaldo have also opened up. Ronaldo's ex-girlfriend has also extended her support to Kathryn. The user in his tweet thread has also attached enough sources to support his claim.
5 different women came forward to claim that Ronaldo had sexually assaulted them. This is not the first time Ronaldo had been accused of rape either. Back in 2005, Ronaldo was accused of rape & interrogated by the police. However his lawyers made the case disappear like always

— Sankul Sonawane (@Sankul333) August 28, 2021
The victim still has PTSD from the incident. Her mother admits she has breakdowns whenever she sees Ronaldo's face. She cannot get out of bed or live normally because of him. Therefore she was not even in the right state of mind to pursue the case after the rape or sign the NDA

— Sankul Sonawane (@Sankul333) August 28, 2021
Conclusion: Ronaldo raped a woman, admitted on record that she screamed no & stop several times, forced her to sign NDA when she had PTSD. The victim reported the crime to the police the next day & still has trauma. How much more proof do you need to realise Ronaldo is a rapist?

— Sankul Sonawane (@Sankul333) August 28, 2021
If the allegations were fake, Ronaldo would've sued Der Spiegel. But they have all the evidence to back their claims

Sources:https://t.co/ZnDCbgizu3https://t.co/o7hVzh8rxghttps://t.co/eZE5e7E00uhttps://t.co/TFygMGS5kBhttps://t.co/I5TkE9RU7Dhttps://t.co/JND8fDgnrj

— Sankul Sonawane (@Sankul333) August 28, 2021
This news has come as a heavy blow over the people. The majority of people have expressed their opinions on this issue.
🤦🏽‍♂️🤦🏽‍♂️ pic.twitter.com/oZ35D1G1ps

— viraj (@updownvf) August 29, 2021
All Ronaldo fans are like "he is above these things.. He is my idol".
I mean what the heck..
Achievements don't absolve a person of ugly crimes.
No second thoughts on this…
I already outraged on this…
Just that I have no reach.
Thank you.

— Abhishek (@Abcsince1999) August 29, 2021
To all of them only one question, if that happens to yourself, or your sister, wife , daughter would you say the same thing. Is he above all remember it can happen to men also.

— The Pleasant Girl (@Prasann99014846) August 29, 2021
The fans under that thread refuse to read what's there and instead even blame the victim for partying! Wow!

— RQ 🐱 (@rqteddy) August 29, 2021
I literally have no words.. Such a shameless world we are living in.. Its not like I say he would never do it… The women here, the feminists, each and everyone crucifying the player just bcoz he is a man? Not even try to hear his part but just listen to what the woman said👇👇

— bABu fiffj (@BFiffj) August 29, 2021
Why doing this to almost every kind of assault case you come across?? Painting the man as always the villian.Believing every woman for just some leaked transcripts from a corrupt magazine named derspiegel👎 and daily mail🤡
'I would rather believe a liar than a potential rapist🤮

— bABu fiffj (@BFiffj) August 29, 2021