Gayathri Raguramm Banned From Twitter For This Reason !!
Bigg Boss
Gayathri
twitter
CM / Updated: 2019-11-21
17:45 IST
By Dhiwaharan
Gayathri Raguramm is an Indian choreographer and actress who has worked in the South Indian film industry. The daughter of prominent choreographer Raghuram, Gayathri began her career as an actress in the 2002 film Charlie Chaplin and after a career break, she began working as a choreographer in films during 2008.
[wp_ad_camp_1]
The actress is also a politician who supported BJP party in the Lok Sabha election. In November 2015, Gayathri was appointed as Bharathiya Janata Party's secretary for arts in Tamil Nadu. She had earlier joined the party in 2014 in the presence of BJP president Amit Shah. In 2017, Gayathri was a contestant on the Tamil reality show Bigg Boss hosted by Kamal Haasan.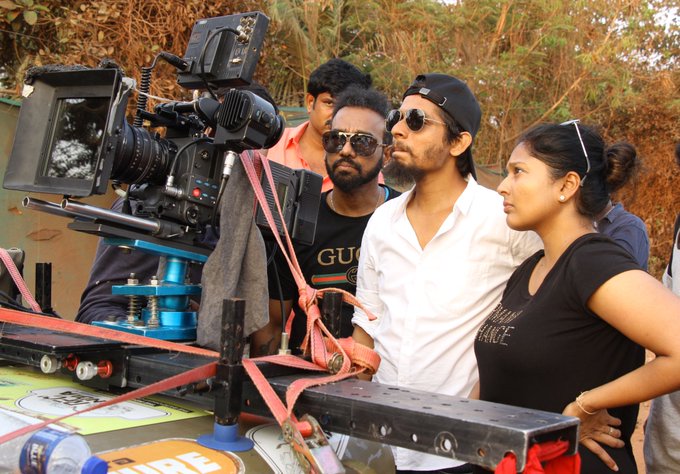 The choreographer cum actress who was very much active in social media platforms, couldn't use her official twitter account anymore it seems. The actress allegedly made ill statements about Viduthalai Siruthaigal Katchi leader Mr. Thol Thirumavalavan which resulted in Twitter suspending her account for violating the rules.
Gayathri Raguramm reportedly involved in verbal spat with the followers of Thirumalavalavan, after seeing the video of the political leader comparing the sculptures of Hindu religion with other religions. After seeing this video of Thirumavalavan, Gayathri raguramm challenged the political leader to face her in Chennai Marina beach the next day at 10 A.M.

Gayathri had more than 3 lakh followers for her Twitter account. The actress accused Thirumavalavan by saying that he is speaking ill about the Hindu Religion. Further Gayathri even called the PMK leader Doctor Ramdoss to support her stand as she believed that he is a follower of Hindu Gods. It is notable that there PMK and VCK has always been in rifts due to their respective political stand.
[wp_ad_camp_1]
"Right leader to control such people is #DrRamadoss aiya who believes in god. I hope he stands by me and support my condemnation on VCK. support Hindus and women and me. We seek your support to Control the atrocities and harassment by VCK." said the tweet of Gayathri Raguramm who faced slut shaming from the followers of VCK after her comments.
A group of VCK supporters even conducted a protest to condemn the comments made by Gayathri Raguramm against Thirumavalavan. In the video which went viral in social media, VCK leader Thirumavalavan referred to statues and sculptures of Hindu gods as "Dirty Dolls".
[wp_ad_camp_1]
Watch the video here :
Current MP from Tamil Nadu, a #DMK ally of @mkstalin & @INCIndia Shri #Thirumavalavan says

If the building had dome, then it is mosque

If the building is tall & straight then it is church

If the building has dirty idols then it is Temple

Cc @AmitShahpic.twitter.com/LZHn3e2gVn

— Kamal – தாயார் ஆண்டாளின் அடிமை (@kamalmdu) November 13, 2019
Comment your views !!