Gautham Menon Refused To Do This One Thing While Acting In "Kannum Kannum" !!
Written by Dhiwaharan Published on Mar 06, 2020 | 16:08 PM IST | 126
Follow Us
Comments: 0
Being a filmmaker Gautham inspired many youngsters to become filmmakers and in fact he taught Tamilnadu youngsters to love and to romance. The filmmaker who started acting in films since Vijay Milton's Goli Soda has impressed audience in big time through Desing Periyasamy's "Kannum Kannum Kollayadithaal". GVM who acted as cop, stole the show with his unique mannerism and the way he delivered dialogues. Now, in the success meet of the film, the filmmaker has revealed the one thing that he refused to do in the film.
Kannum Kannum Kollyadithaal is a film about four cons who are trying to con a wealthy businessman for one last time in their lifetime in order to lead a peaceful life. Gautham Menon comes as a cop who has a special interest in arresting one particular female con as he got betrayed by her in the past. In the revelation scene, the makers of "Kannum Kannum Kollayadithaal" tried to recreate some epic scenes and dialogues of Gautham's own films such as "Vinnai Thaandi Varuvaya" and "Vaaranam Aayiram" etc. Gautham can be seen trolling himself by accepting to do those scenes. Now, the filmmaker has said that he accepted the film only for that one particular scene as it holds the whole film.
Further the filmmaker revealed what he refused to do that Desingh wished to keep in the film. In the success meet, Gautham said that Desingh wanted to keep a fight in a temple as his introduction scene. "I kept telling him not to give me a mass hero feel as I didn't have that confidence in appearing on screen. Initially he thought of an introduction scene where I have to fight goons by wearing Dhoti in a temple. I requested him to remove that one scene to Desingh and asked editor Praveen to tell him about it. At the very last moment, he changed it as a scene where I have to threaten few goons. I have to thank Desingh for that too" he said in the success meet.
Watch the video below from 3rd minute :
Source : Kolly Infos
Gautham Vasudev Menon is one of the prominent filmmakers of Kollywood cinema who is known for his poetic way of treating a mediocre story plots. The movies of him such as Vinnai Thaandi Varuvaya, Vettaiyadu Vilayadu, Kaaka Kaaka, Varanam Aaayiram garnered critical acclaim as well as commercial success in box office.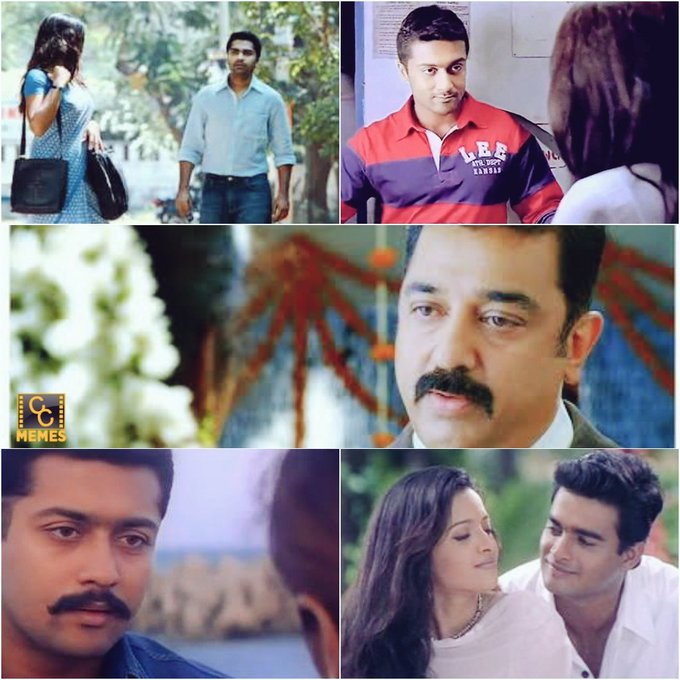 The last time Gautham saw a release in Kollywood was in 2019 Dhanush starrer Enai Nokki Paayum Thotta. Besides, Gautham also directed a web series for MX player which was titled as "Queen". In the success meet, Gautham thanked Vijay Milton for believing in his acting skills.