Gautham Menon Opens For The First Time !!
Gautham
Karthik Dial Seidha Enn
Simbu
CM / Updated: 2020-05-26
10:10 IST
By Dhiwaharan
After releasing a short film for the first time in his filmmaking career, Gautham Menon appeared for an interaction for the first time. In the interaction Gautham shared about many things including about the memes "Karthik Dial Seitha En" garnered. The filmmaker made it clear that he only wanted to portray how Karthik and Jessie would behave in a phone call conversation after 10 long years.
[wp_ad_camp_1]
The 12 minute long short film is currently trending at No.4 and received 6 million views so far. The team "Vinnai Thandi Varuvaya" which consists biggest names of Kollywood such as A.R Rahman, Gautham Vasudev Menon, Trisha and Simbu came up with this venture addressing the current pandemic and to give a hint about the sequel of the 2010 blockbuster. Fans of "Vinnai Thaandi Varuvaya" couldn't keep themselves calm as they felt nostalgic on seeing this short film in which two lead characters Jessie and Trisha are having a conversation over phone.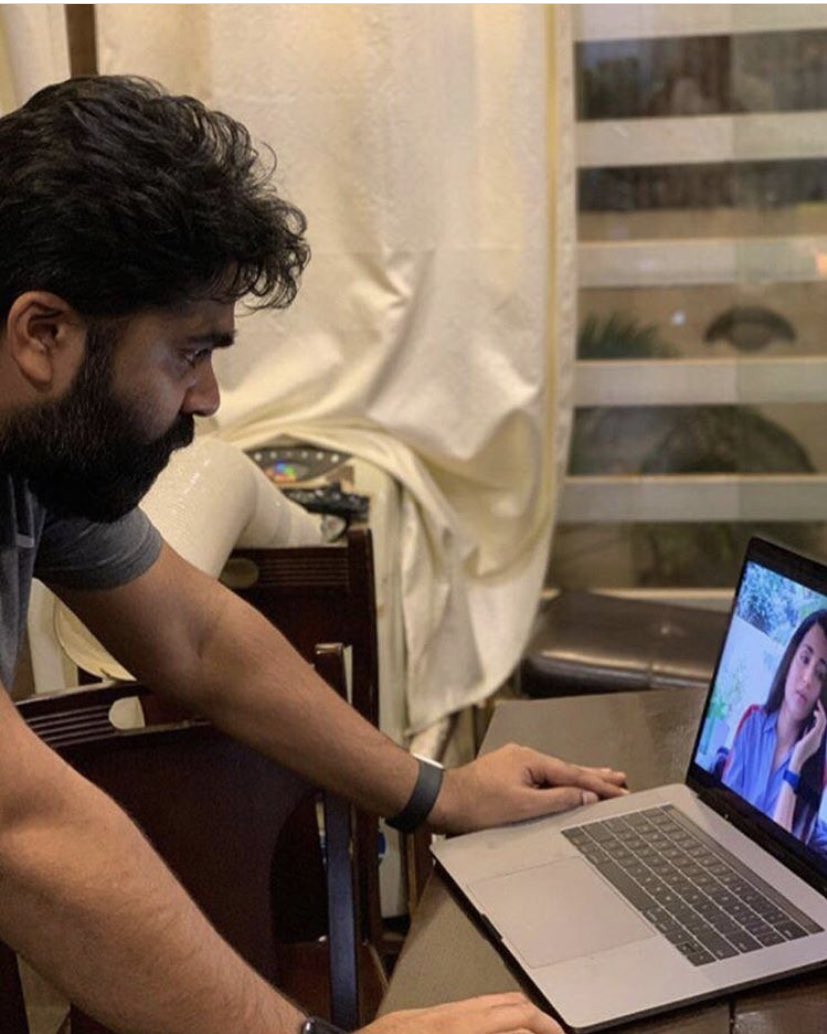 Now, while talking about how the idea of "Karthik Dial Seitha En" surfaced, Gautham said that he wrote a series of phone conversations of characters before writing about Karthik and Jessie. "Considering this situation, easy way to make a short film is to portray a phone call conversation between two characters." said Gautham who added that he the sequel of Vinnai Thaandi varuvaya had such scene. "I took that scene and phone called Simbu and Trisha, they immediately accepted to do it" the filmmaker said.
Gautham who says that the film took 1 week to get ready for release, believes that it is a big achievement for a short film to reach 6 million views in just days. Talking about the memes and trolls the film received, Gautham says that Simbu predicted the memes based on Trisha treating Simbu as child even before shooting. "Simbu, even before going for shoot, said that definitely a meme on himself laying on Trisha's lap will surface" GVM says.
[wp_ad_camp_1]
"This film is not a moral science class and I am not saying that people should be this way. These two characters would behave this way. The character "karthik" would behave in this way only. I have said one thing towards the end of the film through Karthik's script in which he will be seen writing that some people, some women, they just don't go away. That's the only important thing that concerned me" the filmmaker said.
"This depends on how people perceive it. If one thinks that it is an illegal relationship, it is illegal. But I don't see it that way. This is Karthik's genuine and pure way of expressing love and Jessie knows how to handle him and in the meantime she likes him a lot" Gautham said who reiterated that it is not a moral science class.
Watch the video here :
Source : Behindwoods
"I never asked people to call their ex girlfriends and talk with them. It all depends on their self control." said Gautham who went on to explain how passionate Jessie is towards Karthik when she declares him as her third child. He also hints about the presence of Jessie's husband around her which is going to be featured in the original sequel.
[wp_ad_camp_1]
Titled as "Karthick Dial Seitha Enn", the short film focuses on the writer's block faced by Karthik, a filmmaker by profession. To help himself to write his script with a peace of mind, Karthick calls Jessie, a mother of two children and seeks her help. He asks her to love him like she did before which helped him to write his debut film "Jessie". She who hesitates initially goes on to talk her heart out to her ex-boyfriend. She confesses to Karthik that she fell in love with her now-husband Roy after watching "Mowna Ragham"and had babies with him four years later. Jessie goes on to say that she is very much fond of Karthik and tries to make him understand that she sees him like her third child as she already has two children with Roy.