Gambhir Trending In Internet After Dhoni's Appointment!!
cricket
Dhoni
Gambhir
Indian Team
World Cup
CM / Updated: 2021-09-09
17:01 IST
By admin
Ever since M S Dhoni was made the mentor of the Indian cricket team, players and fans have been celebrating. Following this hashtag, #gambhir has been trending on Twitter.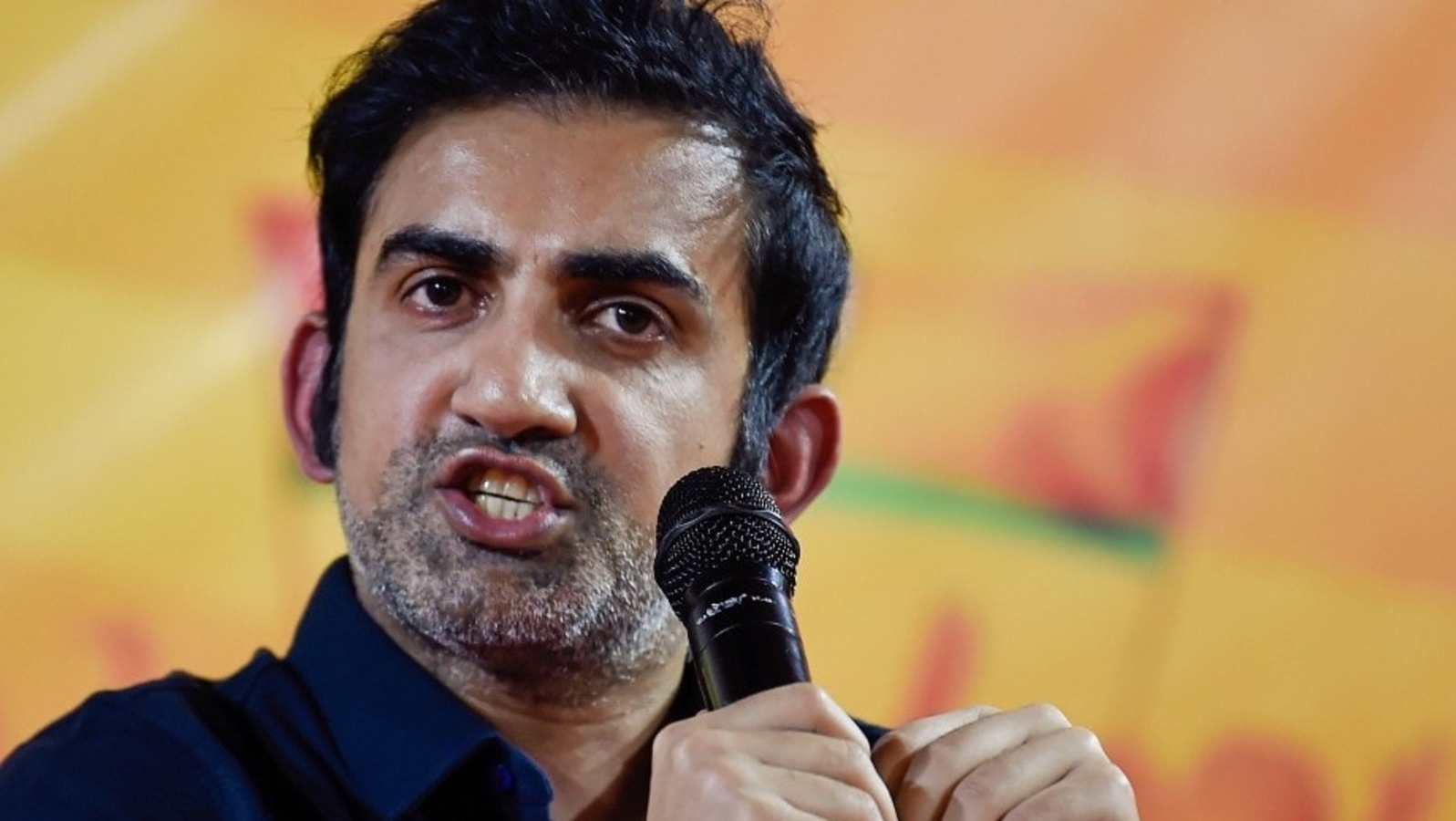 Gautam Gambhir, a former cricket player has become a center of trolling after Dhoni was announced as the mentor. Memes on Gambhir being disappointed on Dhoni being made as the mentor has become viral. Despite Gambhir assuring that he and Dhoni are still in a cordial relationship, there has always been a not-so-friendly atmosphere clinging on to them. Things started when Dhoni had a meeting with Gambhir, Sehwag, and Sachin in the year 2012, saying that they won't be a part of the 2015 world cup, which Gambhir quoted as a 'Massive Shock'.
[wp_ad_camp_1]
On announcing Dhoni as the mentor of the Indian team, Gambhir has said, "MS Dhoni as a mentor with his experience of handling the pressure could be of huge advantage for the young players in the T20 World Cup"
The hilarious trolls on Twitter are a portrayal of Gambhir's reaction after hearing the news of the mentor. Here are some reaction:
Q. #arturo from #MoneyHeist was inspired by which real life character ?

A. #gambhir

— Rancho (@Ranchoddas__) September 9, 2021
[wp_ad_camp_1]
Q. Who is more sad than #chahal, #Dhawan, and #iyer after #T20WorldCupsquad selection ?

A. #gambhir

— Rancho (@Ranchoddas__) September 9, 2021
சாகுற வரைக்கும் கதறுவான் போலயே..😂#gambhir pic.twitter.com/bGeuOg2I6g

— 🔥என்றும்தமிழன்🔥 (@tamilan_mj) September 9, 2021
#Bhaaji ~ #Gambhir
ஒன்னு நீ இருந்துருக்கனும் இல்லனா இவன் இருந்துருக்கனும் அவன் யாரு நடுவுல.. . pic.twitter.com/z3nahe7zCa

— 𝗠𝗮𝗱𝗮𝗻 (@Madan_Dhoni7) September 9, 2021
Gambhir unkil meanwhile 😂#t20worldcup2021 #Gambhir #MSD #ViratKohli #bcci #TeamIndia pic.twitter.com/VVhWK6xCqu

— Shivam (@Shivam77391497) September 8, 2021
[wp_ad_camp_1]
GG be like 😂😂 when he see MS Dhoni to join as Team India's Mentor in the World T20 Cup 🤭🤭🤭#t20worldcup2021 #Mahiee #Dhoni #Thala #MSDhoni #Gambhir #GautamGambhir pic.twitter.com/6x5XXBsZ9M

— Stay Home — Stay Safe — Get Vaccinated 🤝🇮🇳 (@Happie1000) September 8, 2021
Thala as mentor for Team India
Pakistan head coach post is empty. @GautamGambhir I think you know what you should do now. #T20WorldCupsquad #Thala #Gambhir

— maheshdevan (@maheshdevan) September 8, 2021
#Gambhir be like..😂😂 pic.twitter.com/cXeL8dwD1n

— நveeன் சென்rayaன் (@cRiNgE_CrUsH) September 8, 2021
Nobody ~ #Gambhir na with some random hate post..after seeing #Dhoni name in the list.. #T20WorldCup #thala #MSDhoni pic.twitter.com/VGB4tW336I

— Laughing Buddha 🤓 (@Ashwinchezhiyan) September 8, 2021