From Sachin Tendulkar To Rahul Gandhi, Entire Country Comes In To Support "Shami" After The Loss !!
By Dhiwaharan
After India lost the match against Pakistan, Indian pacer Mohammed Shami has been facing the wrath of fans and a number of cricket fans. His Instagram posts are being flooded with negative comments based on his religion. The cricketer conceded 43 runs in the 3.5 overs he bowled which helped team Pakistan to break the streak of 12-0 against India in world cup tournaments. Former and current Indian players including Sachin Tendulkar and Virender Sehwag came in to support the pace bowler. Even Politicians joined the cricket fraternity to condemn the targeting of religious identity by social media trolls.
[wp_ad_camp_1]
Sample Comments on Mohammad Shami's Insta Page. Team India today took a knee for BLM. Can they stand up for their Team Mate? pic.twitter.com/6Ql2HQbiGJ

— Joy (@Joydas) October 24, 2021
After losing the toss, India displayed a mediocre batting performance in the first innings. Both the openers failed to give a good start for India and Kohli managed to score a half century. He ended up scoring 57 runs from 49 balls and Pant's 30 balls 39 helped team India to score 151 runs in the 20 overs they played.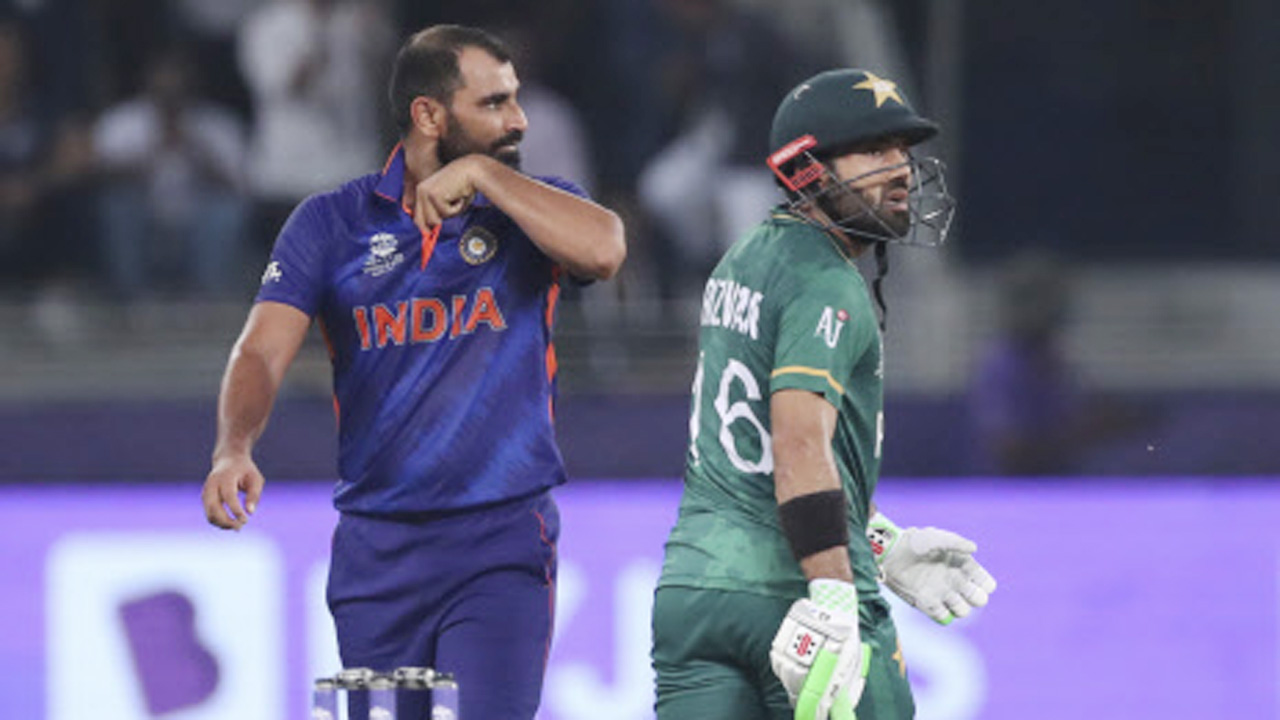 Shaheed Afridi picked three main wickets of India which includes Rohit Sharma, Virat Kohli and KL Rahul. Pakistan openers Mohammed Rizwan and Babar Azam effortlessly chased the score down with 11 balls spare. Pakistan won India without losing a single wicket and broke the streak of 12-0 and made it as 12-1 as far as the world cup face offs of both the teams concerned.
These are some of the comments on Mohammed Shami's Instagram account. The hyper-nationalist Indian cricket fans have unleashed worst form of communal abuse on Shami for India's loss against Pakistan. Not surprised at all because this is what India is famous for. #IndvsPak pic.twitter.com/KCsSzAr5y3

— Saif (@isaifpatel) October 24, 2021
[wp_ad_camp_1]
"When we support #TeamIndia, we support every person who represents Team India. @MdShami11
is a committed, world-class bowler. He had an off day like any other sportsperson can have. I stand behind Shami & Team India." Sachin Tendulkar said in his tweet whereas Virender Sehwag said "The online attack on Mohammad Shami is shocking and we stand by him. He is a champion and Anyone who wears the India cap has India in their hearts far more than any online mob. With you Shami. Agle match mein dikado jalwa."
Congress leader Rahul Gandhi came up with a tweet writing "Mohammad #Shami we are all with you. These people are filled with hate because nobody gives them any love. Forgive them"
Check out the tweets of cricketers and politicians below :
When we support #TeamIndia, we support every person who represents Team India. @MdShami11 is a committed, world-class bowler. He had an off day like any other sportsperson can have.

I stand behind Shami & Team India.

— Sachin Tendulkar (@sachin_rt) October 25, 2021
Mohammad #Shami we are all with you.

These people are filled with hate because nobody gives them any love. Forgive them.

— Rahul Gandhi (@RahulGandhi) October 25, 2021
The online attack on Mohammad Shami is shocking and we stand by him. He is a champion and Anyone who wears the India cap has India in their hearts far more than any online mob. With you Shami. Agle match mein dikado jalwa.

— Virender Sehwag (@virendersehwag) October 25, 2021
Even I was part of #IndvsPak battles on the field where we have lost but never been told to go to Pakistan! I'm talking about 🇮🇳 of few years back. THIS CRAP NEEDS TO STOP. #Shami

— Irfan Pathan (@IrfanPathan) October 25, 2021
We love you @MdShami11 🇮🇳 #Shami

— Harbhajan Turbanator (@harbhajan_singh) October 25, 2021
Mohammed Shami has been a stellar performer for India for eight years, playing a significant role in many a victory. He can't be defined by one performance. My best wishes are always with him. I urge fans & followers of the game to support @MdShami11 and the Indian team.

— VVS Laxman (@VVSLaxman281) October 25, 2021
Great that you oppose racism and showed empathy for the Black Americans.
Now try to get up and stand up for your own colleague, your fellow Indian player Mohammed Shami and show that you oppose communalism too. pic.twitter.com/0kSp13GIeV

— Arfa Khanum Sherwani (@khanumarfa) October 25, 2021
[wp_ad_camp_1]
Sanghis have started abusing Md. Shami after the loss.

After the racist attacks against few English players at Euro, the team came in support of them.

India's hockey skipper Rani Rampal criticized casteist remarks against a teammate.

Your move, @imVkohli and everyone else. pic.twitter.com/38Rx1BaA52

— Abhishek Baxi (@baxiabhishek) October 24, 2021
'If you go after any one of us, all eleven of us will come back at you,' KL Rahul had famously said after the Lord's win where Eng had sledged Bumrah and Shami.

This team also fought some Aussie watchers attacking Siraj. Hoping they'd stand up for Shami again today.

— Shekhar Gupta (@ShekharGupta) October 25, 2021
Winning and losing is a part of the game. The personal attack on Shami is uncalled for. I stand with #mohammadshami @MdShami11

— Mohammed Azharuddin (@azharflicks) October 25, 2021